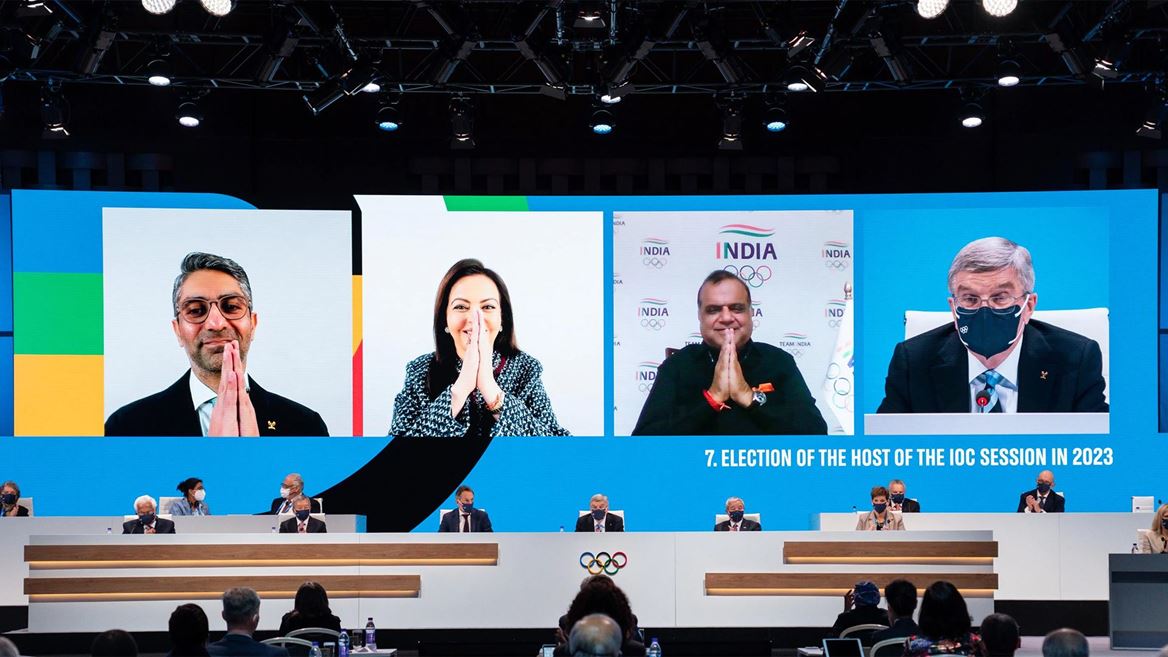 140th IOC Session in Mumbai, India, to take place from 15 to 17 October 2023
06 Mar 2023 – The 140th IOC Session in the Indian city of Mumbai has been confirmed for 15, 16 and 17 October 2023. An IOC Executive Board (EB) meeting will be held on 12 and 13 October, prior to the IOC Session, while the Opening Ceremony of the IOC Session is scheduled for 14 October, the IOC announced today.
The decision to hold the 140th IOC Session in India was taken by the IOC Members during the 139th IOC Session held in Beijing in February 2022. The IOC Session will go back to India 40 years after the 86th edition, which took place in New Delhi in 1983.
Information on the visa application process and links to online registration for the media will be communicated at a later date.