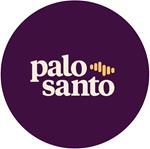 2023 SXSW Conference Hosts Psychedelic Healthcare VC Fund
CHICAGO and NEW YORK, March 09, 2023 (GLOBE NEWSWIRE) — As therapeutic applications of psychedelics gain more traction in the mainstream consciousness, psychedelics are a major focus at SXSW 2023, the premier annual music, film, comedy and tech festival and conference that kicks off on Friday, March 10th in Austin, Texas. Palo Santo, a venture capital fund focused on emerging psychedelic healthcare market, announced it will participate in several SXSW Psychedelics Tracks including:
Featured Session: To Trip or Not to Trip: Saturday, March 11, 2023 11:30 a.m. to 12:30 p.m. CT at the Austin Convention Center in Room 16AB – Join some of the leading researchers who will share their perspectives on the future of psychedelic science. Those with decades of experience have knowledge that is crucial to finding the right paths forward as psychedelics go mainstream. The psychedelic science torch is getting passed to the next generation, with fresh perspectives on both ancient and future medicines. Can we take the "trip" out of psychedelics and do we want to? Will "next gen" psychedelic compounds have an advantage over today's medicines? Documentarian and researcher Hamilton Morris (Hulu's "Hamilton's Pharmacopeia"), pharmacology professor and Heffter Institute founder David Nichols, professor of pharmacology at Louisiana State University Health Sciences Center Charles Nichols, PhD (the son of David Nichols), Psychiatry and Neuroscience Professor Rachel Yehuda (Mt. Sinai) and Palo Santo Cofounder Tim Schlidt explore the future of psychedelic science.
How We Changed Our Minds About Psychedelics: Saturday, March 11, 2023 from 4:00pm to 5:00pm CT at the Austin Convention Center in Room 9AB – If you hopped on the psychedelic bandwagon recently, there is a good chance that your "gateway drug" was the critically acclaimed Netflix Series – How to Change Your Mind, based on Michael Pollan's book, the beautifully filmed Fantastic Fungi, or perhaps author Julie Holland's Good Chemistry. Join renowned mycologist Paul Stamets, documentary filmmaker Lucy Walker (How to Change Your Mind), psychiatrist and author Dr. Julie Holland, MD, and Palo Santo's Daniel Goldberg for a special discussion at the intersection of fungi, film, books, and advocacy.
Beyond the Hype: The Business of Psychedelics 2.0: Sunday, March 12, 2023 from 2:30 p.m. to 3:30 p.m. CT at Austin Convention Center in Room 8ABC – Depending on whose advice you take, investing in psychedelics might be the best or worst decision you'll make. While the internet is awash in click bait showing you the latest celebrity promoting psychedelics, sophisticated investors are doing their homework and discovering under-the-radar opportunities before writing checks. Public or private market investing? Biotech/drug development or services businesses? Psilocybin, Ketamine, or new chemical entities? Join some of the leading founders from the private sector and thought leaders from the space, as they share their thoughts on where the business of psychedelics is headed, what to look out for, and how to steer clear of the pitfalls. Palo Santo Cofounder Daniel Goldberg will be a panelist, along with UC Berkeley Center for the Science of Psychedelics Executive Director Imran Khan, Journey Clinical, Inc. Cofounder Myriam Barthes and Tactogen Co-Founder and COO Luke Pustejovsky.
Women in Psychedelics Talk Psychedelics for Women: Sunday March 12, 2023 from 2:30pm to 3:30pm CT at the Austin Convention Center in Room 9AB – Women are more likely to have PTSD than men, and women also experience depression more often, with one in seven women suffering from postpartum depression alone. Studies suggesting good results from just a few doses of MDMA or psilocybin combined with therapy have led the FDA to designate those drugs as breakthrough therapies for PTSD and treatment-­resistant depression, respectively. Is this the beginning of a brighter future for women's health, one where common mental disorders, symptoms of chronic pain, and intense mood swings are managed with mind-altering trips? Hear from four psychedelic researchers leading the charge on research and advocacy and with unique insights into the opportunity and challenges ahead related to psychedelics for women's health. Johns Hopkins Psychiatrist and Researcher Natalie Gukaysan, New York University School Of Medicine Psychiatrist and Researcher Xiaojue Hu and Charon Navigations President Katherine MacLean will join Author, Psychiatrist, Palo Santo Scientific and MAPS Advisor Julie Holland.
About Palo Santo
Palo Santo is a venture capital fund focused on emerging psychedelic medicines and therapies poised to address the growing mental health crisis. The fund targets a diverse range of companies offering innovative solutions across biopharma, drug development, digital therapeutics, healthcare services and tech-enabled solutions to address the global mental health crisis. From cutting-edge science to commercial application, Palo Santo's portfolio includes 20+ companies focused on advancing the field of psychedelic medicines. For more information, please visit https://palosanto.vc/ or https://twitter.com/PaloSantoFund.
Media Contact:
Ellen Mellody
MATTIO Communications
570-209-2947
palosanto@mattio.com