Advertisement. Scroll to continue reading.
Advertisement. Scroll to continue reading.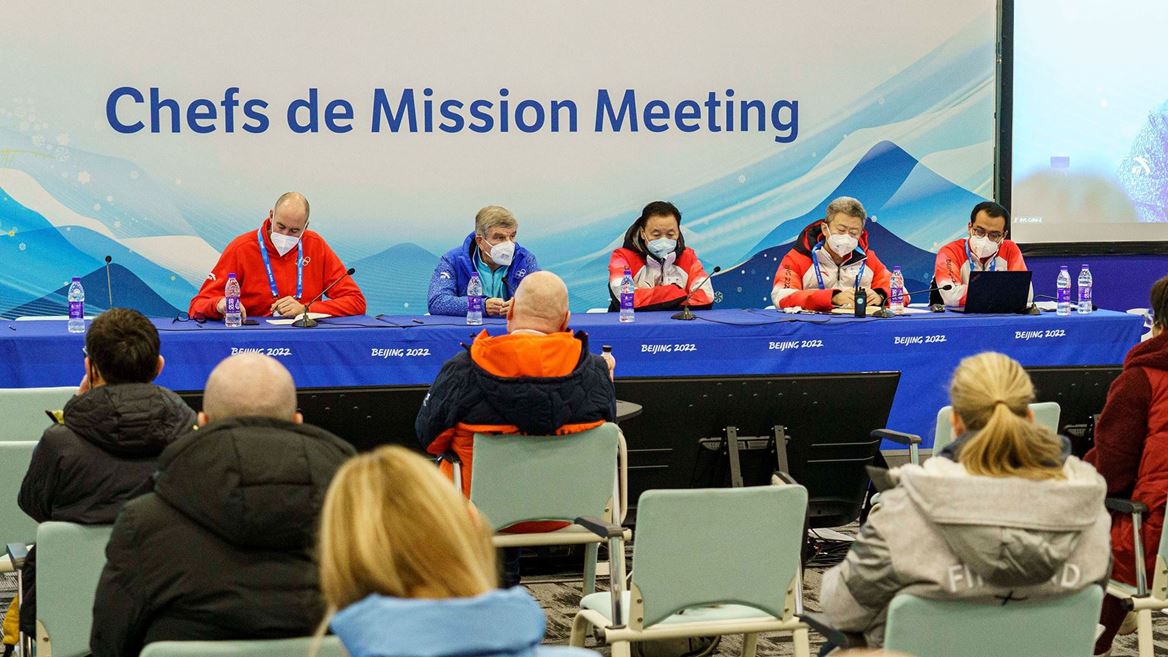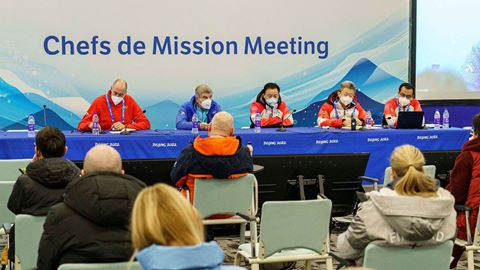 Advertisement. Scroll to continue reading.
28 Jan 2022 – More than 300 million Chinese people, who have already been introduced to winter sports ahead of the upcoming Olympic Winter Games Beijing 2022, are potentially new fans for all the 2,900 athletes from around 90 National Olympic Committees (NOCs) expected to compete at the Games. This was emphasised by IOC President Thomas Bach, when he addressed the Chefs de Mission of the NOCs today during the daily meeting at the Olympic Village in Beijing.
"These Games are a great opportunity for global winter sports and the athletes. Every individual athlete gets access to a totally new fanbase," Thomas Bach said. "The 300 million people who have now been made familiar with winter sport will in the end be the great legacy of these Olympic Winter Games."
He continued: "I hope you can feel how much the Chinese people, not just the Organising Committee, are welcoming the Games and the athletes. The Chinese people are eager to see the Games starting and to follow the competitions. If you are seeing the social media, the newspapers and if you watch TV, you learn quickly about the many activities, be it in arts, science, business, education or society which are linked to these Olympic Winter Games."
Discussing with the Chefs, Thomas Bach called China "a new winter sport country". Some 2,000 ice rinks and ski resorts now exist. "We should welcome to the winter sport community a new member – China." He also stressed the quality of the Olympic Village: "For me, and I have seen quite a few, it is outstanding. It is a great place to be for the athletes."
Thomas Bach was joined at the meeting by Cai Qi, President of the Organising Committee. Both Presidents once again stressed the importance of adhering to the rules of the Playbooks already before departing for the Games and at the Games. "Please report home to undertake all efforts to arrive safely. Please go the extra mile. I know many of you are doing a lot. But don't get tired of reminding everyone. Not just in your own interest, but in the interest of everyone," President Bach said.
Since yesterday, the Olympic Villages in Beijing, Zhangjiakou and Yanqing are open, and the athletes and officials are arriving. Approximately 2,900 athletes are expected to come to Beijing from around 90 NOCs. They will be competing in 109 events, which are set to begin in just over a week's time. The Opening Ceremony will take place on Friday 4 February 2022 in Beijing's iconic Bird's Nest stadium.