AdCare Hospital Announces Behavioral Healthcare Veteran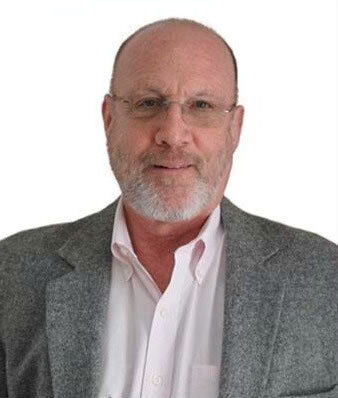 WORCESTER, Mass., May 16, 2023 (GLOBE NEWSWIRE) — AdCare Hospital, a leading provider of services for co-occurring mental health and substance use disorder for more than 45 years, has announced behavioral health industry veteran Brian Stoesz as the facility's new CEO. With more than 35 years of experience in operational leadership, clinical programming and business development, Stoesz is positioned to strengthen the high-quality care AdCare Hospital is known for providing.
Prior to joining AdCare Hospital, Stoesz had a storied career in behavioral health and addiction treatment in the Northeast region. For more than 20 years, Stoesz has overseen the day-to-day operations of treatment facilities serving adolescents and adults. Previously, during his time at Summit Behavioral Healthcare, Stoesz aided the corporation in significantly increasing its presence as Vice President of Operations Development and later Division Vice President. Most recently, he's seen success as a consultant assisting treatment companies and startups with growth, acquisitions and mergers.
"I am eager to bring my expertise to the position of CEO here at AdCare Hospital," said Stoesz. "The hospital has a long-standing reputation, and has been, and continues to be, a lifeline to so many in the community and beyond. I'm committed to ensuring that AdCare Hospital remains that beacon of hope and I look forward to working alongside this amazing and dedicated team."
In addition to AdCare Hospital in Worcester, AdCare offers a range of addiction treatment programs at inpatient and outpatient locations throughout Massachusetts and Rhode Island. Learn more about treatment options available.
"Brian is a wealth of knowledge when it comes to behavioral health and addiction treatment, and I have the utmost certainty that under his guidance and leadership that AdCare Hospital will flourish," said Fred Trapassi, American Addiction Centers Northeast regional CEO and CEO of AdCare Rhode Island. "With someone of Brian's caliber overseeing the hospital, I know that the facility, staff and every patient seeking treatment is in the most capable hands."
About AdCare Hospital
AdCare Hospital is located in Worcester, MA. AdCare Hospital treats patients who are struggling with drug addiction, alcohol addiction and co-occurring mental/behavioral health issues. For more information, call 401-200-4885
AdCare Hospital
107 Lincoln St.
Worcester, MA 01605
401-200-4885
Contact:
Maz Rodriguez
Public Relations Manager
MRodriguez@ContactAAC.com
A photo accompanying this announcement is available at https://www.globenewswire.com/NewsRoom/AttachmentNg/c7ceeba0-1d6c-4046-819b-c0e910a1dee8