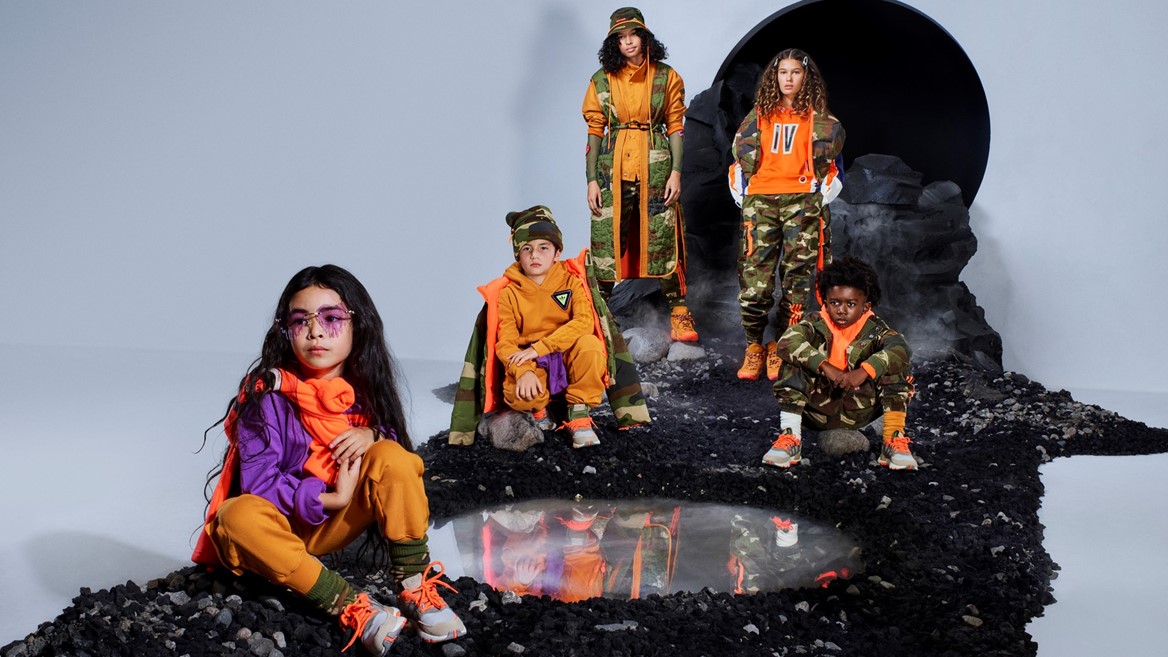 adidas x IVY PARK Embark on A PARK TRAIL, A New Collection That Inspires You to Discover Your Park
adidas and Beyoncé's IVY PARK announce their latest collaborative collection called PARK TRAIL; a new rule-breaking, trail-blazing expression of performance wear from adidas x IVY PARK. PARK TRAIL is inspired by the resilience of the outdoors, the spirit of the streets, and the possibilities of the future.
As with the previous adidas x IVY PARK offerings, this latest drop features distinctive looks with inclusive and gender-neutral sizing in fashion styles, performance gear, footwear and accessories. The line is availablein adidas stores andonline at adidas.com/ivypark on February 9th and February 10th in selectpartnerstores, globally.
PARK TRAIL is a destination you want to explore no matter the setting . Whether scaling that summit you've been training for or exploring inward to reach a peaceful state of mind, it's clear that the path down the PARK TRAIL is an expedition worth taking. PARK TRAIL celebrates the great outdoors as well as an urban adventure. The Trail will lead you through the concrete jungle or the mountains in style. With the new PARK TRAIL collection from adidas x IVY PARK, both the journey and the destination are celebrated with looks that function equally as fashion and performance.
The Campaign
The campaign is centered around embracing exploration and adventure to the fullest and guides us to a place of wonder and revelation through time, space and self-transformation.
This experience depicts both the natural and the metaphysical, which can be as literal as an exhilarating walk down a nature path or a city sidewalk or more abstract, exploring inward and discovering new dimensions.
Cast members are depicted in a contrasting urban environment that features natural and unnatural elements infused with inspiration from hip-hop 90's culture. Images from the campaign are realized with enhanced lighting, bold production design and elevated styling aesthetics. The brand utilizes this narrative to convey the idea of getting lost, then discovering yourself through your own PARK TRAIL.
The campaign stars entertainer and global superstar, Offset and his son, Kodi, supermodel and actress Devon Aoki and rising star rapper/singer Ice Spice. Japanese Instagram star and fashion icon/model, Coco Princess, American NFL Football sensation Jordan Fuller, NCAA artistic gymnast Nia Dennis and professional American soccer player Dani Weatherholt, and professional skateboarder, Diego Nájera round out the diverse cast who bring this amazing campaign to life.
The Collection
The PARK TRAIL apparel collection serves as inspiration for how to create your own journey and find your park. As gritty as they are glamorous, these versatile apparel looks re-think classic outdoor styles and interpret them through elevated fabrics, powerful iconography, prints, sequins, camouflage, incorporating utilitarian convertibility. Layering and on-body storage are emphasized throughout the collection, which is conceived for function and fashion. PARK TRAIL will empower you to feel elegant yet equipped for any trek. The palette excites with colors that include Sol Ange (solar orange), Mojave (focus orange), Lake-Her (legacy indigo), Denali Green (wild pine), Yosemite (purple), White Sands (cream white), Pynes (pulse lime) along with a signature Canyon print (camo print).
PARK TRAIL's footwear elevates well-known IVY PARK classics while adding distinct newness. Taking cues from iconic styles from the adidas archives, PARK TRAIL footwear is thoughtfully transformed through the IVY PARK lens. The IVY PARK TT2000 basketball shoe makes its debut in this collection and is available in two exciting colorways. PARK TRAIL's footwear is locked down by modern textures, exclusive prints, graphic modular accents, and vibrant colorways, ensuring you're ready for the formidable journey ahead.
Accompanying accessories for the PARK TRAIL collection are elevated to a new level with transformative, stylish, and versatile pieces. Fully convertible backpacks, bags and hats are all beautifully crafted with utilitarian accents, including carabiners and fastenings that channel the great outdoors. A mixture of colors, prints, and finishes merge these statement pieces together, so you'll stand out on the trail.

Taking cues from the line's signature adult styles, the IVY PARK kid's collection features stylish and versatile sportwear, outerwear and accessories – all thoughtfully transformed through the IVY PARK lens.
Notes to Editors
The adidas x IVY PARK "PARK TRAIL" collection consists of:
Fashion highlights including the Camo Sequin Jacket, Camo Fur Coat, Camo Canvas Track Suit

Active highlights including the Circular Knit Camo Crop, Tight, Zip Hoodie

Foundation highlights including the Knit Camo Jacquard Sweater, Camo Hidden Pocket Crew Neck Sweatshirt

Footwear highlights including the IVP Top Ten 2000 (TT2000)

Accessory highlights including the Camo Reversible Bucket Hat, Camo Convertible backpack

Fabrics including camo cotton canvas and cotton twill, camo sequin, camo faux fur, nylon + stretch woven
56 apparel styles (including Inclusive Sizing), 12 accessories, 3 footwear styles (with one tyle, the TT 2000, in two colors)
Unisex Regular and Oversized fits
Men's Regular and Tight fits
Women's Tight, Regular and Oversized fits
Sizes from XXXS-XXXXL
Prices from $30 US to $600 US
KID'S COLLECTON
12 apparel styles, 4 kid's accessories styles, 1 footwear style
About Parkwood Entertainment
Parkwood Entertainment is a film and production company, record label, and management firm founded in 2010 by entertainer and entrepreneur Beyoncé. With offices in Los Angeles and New York City, the company houses departments in music, film, video, live performances and concert production, management, business development, marketing, digital, creative, philanthropy, and publicity. Under its original name, Parkwood Pictures, the company released the film Cadillac Records (2008), in which Beyoncé starred and co-produced. The company has also released the films Obsessed (2009), with Beyoncé as star and executive producer, the winner of the Peabody Award for Entertainment, Lemonade (2017), the Emmy®-nominated Homecoming: A Film By Beyoncé (2019), which documents Beyoncé's history-making performance at the Coachella Valley Music & Arts Festival in 2018, and the Emmy®-winning Black Is King (2020). Parkwood Entertainment produced The Mrs. Carter Show World Tour (2013-2014), The Formation World Tour (2016), and the aforementioned "Homecoming" performances at Coachella (2018) and co-produced the ON THE RUN Tour (2014) and ON THE RUN II (2018).
About adidas Originals
Inspired by the rich sporting heritage of adidas – one of the world's leading sports brands and a global designer and developer of athletic footwear and apparel – adidas Originals is a lifestyle brand founded in 2001. With the adidas archive at its foundation, adidas Originals continues to evolve the brand's legacy through its commitment to product innovation and its ability to filter the creativity and courage found on courts and sporting arenas through the lens of contemporary youth culture. Marked by the iconic Trefoil logo that was first used in 1972 and championed by those that continue to shape and define creative culture, adidas Originals continues to lead the way as the pioneering sportswear brand for the street.