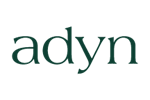 adyn Named to Fast Company's Annual List of the World's
SEATTLE, March 02, 2023 (GLOBE NEWSWIRE) — adyn has been named to Fast Company's prestigious annual list of the World's Most Innovative Companies for 2023. 
This year's list highlights the businesses at the forefront of their respective industries, paving the way for the innovations of tomorrow. These companies are setting the standard with some of the greatest accomplishments of the modern world. In addition to the World's 50 Most Innovative Companies, 540 organizations are recognized across 54 sectors and regions. 
"We are honored to be recognized by Fast Company and be part of a list that includes other industry leaders like Maven Clinic, Ultima Genomics, and Patagonia's owner, the Holdfast Collective," said Dr. Elizabeth Ruzzo, Founder and CEO of adyn. "Our team has worked diligently to bring precision medicine to women's healthcare at a time when reproductive rights are under attack. adyn gives women insight into how their biology and personal reproductive goals can help them find their best birth control option; we will continue our fight to help women make more informed health decisions based on proven biomedical research."
adyn is at the forefront of precision medicine which leverages genomics and other biomedical data for the prevention, diagnosis, and treatment of health conditions. Precision medicine has long been promised and more recently been possible thanks to high-throughput genomic sequencing and the large-scale population genomics studies which followed. Until now, only oncology has had a commercial application of precision medicine. adyn has now advanced precision medicine by bringing the first application to women's health. 
In May 2022, adyn launched its flagship product, The Birth Control Test, the first and only test designed to prevent birth control side effects. With nearly 200 types of available birth control and no intelligent way to choose between them, women endure years of trial and error on their own bodies to avoid unwanted and dangerous side effects. Thanks to adyn, for the first time, birth control users can now be on a birth control that matches their biology as well as their personal reproductive goals in as little as 30 days.
Since the launch, adyn has already identified genetic risk for blood clot in 7.5% of its initial population, thus helping them avoid or switch away from high-risk, estrogen-containing birth control methods. In less than a year, adyn has sold The Birth Control Test to customers in 43 of the 47 states where it operates.
Fast Company's editors and writers sought out the companies making the biggest strides around the globe. They also judged nominations received through their application process.
The World's Most Innovative Companies is Fast Company's signature franchise and one of its most highly anticipated editorial efforts of the year. It provides a firsthand look at the inspiring and innovative efforts of companies across all sectors of the economy.
"What a strange and thrilling year it has been to honor this year's Most Innovative Companies. This year's list compiles some of the most cutting-edge groundbreakers who are changing our world every single day, from legacy organizations like McDonald's to upstarts like MrBeast and institutions such as NASA. Everyone on this list does something completely, uniquely different, yet, they all have one thing in common: innovation," said Fast Company editor-in-chief Brendan Vaughan.
Fast Company's Most Innovative Companies issue (March/April 2023) is available online here, as well as in-app form via iTunes, and on newsstands beginning March 14. #FCMostInnovative.
About adyn
adyn is a precision medicine company that combines hormone measurements with genetic analysis to generate medically actionable insights for every individual. The company has solved a pain point overlooked since the 1960s — finding birth control without adverse side effects. adyn's precision medicine platform integrates accessible genetic and endocrine testing with virtual care and mail-order delivery of prescription pharmaceuticals, creating a new standard of care in the $1.2T women's health market. This novel precision medicine approach has network effects for R&D. Led by a female Ph.D. in genetics and genomics, adyn seeks to advance equity in biomedical research to make scientific discovery more inclusive for all. Learn more at https://adyn.com. 
ABOUT FAST COMPANY
Fast Company is the only media brand fully dedicated to the vital intersection of business, innovation, and design, engaging the most influential leaders, companies, and thinkers on the future of business. Headquartered in New York City, Fast Company is published by Mansueto Ventures LLC, along with our sister publication Inc., and can be found online at www.fastcompany.com. 
CONTACT:
Kerry Metzdorf
Phone: + 1 978-609-0766
Email: kerry@big-swing.com 
A photo accompanying this announcement is available at https://www.globenewswire.com/NewsRoom/AttachmentNg/078b1c6c-7039-4a9e-865f-3cc116ded4f4