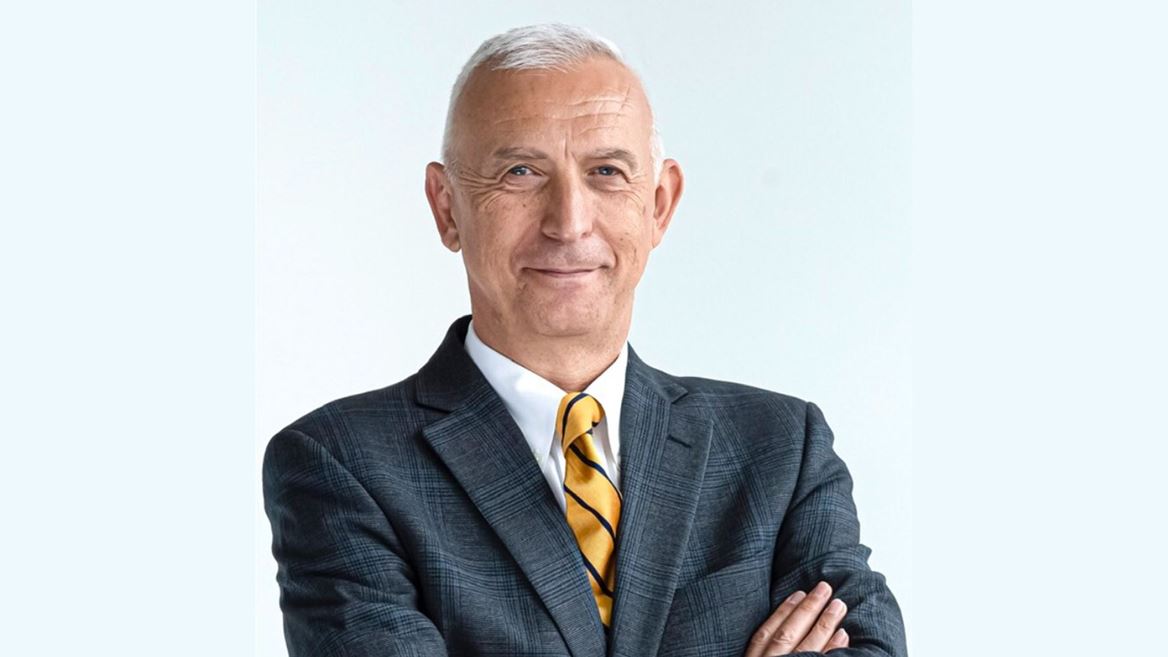 AEHRA™ Appoints Franco Cimatti as Chief Engineering Officer to Lead Technical Development of Ground−Breaking Electric SUV and Sedan
New ultra premium car and EV mobility brand AEHRA

TM

appoints Franco Cimatti as Chief Engineering Officer, effective 1 March 2023.

Cimatti will lead technical development of AEHRA's industry-transforming electric SUV and Sedan, due for delivery to customers in 2025

Cimatti brings four decades of visionary automotive engineering experience

32 years with Ferrari; former Lotus Chief Engineer;

116 engineering patents

Overarching development strategy, exceptional expertise, and granular, hands-on attention to detail will help deliver AEHRA's bold vision to production
Milan, 17 January 2023 – AEHRATM, a global ultra premium electric automotive brand, poised to transform the entire customer experience with an all-new SUV and Sedan, has appointed Franco Cimatti as Chief Engineering Officer.
Cimatti brings four decades of world-class automotive engineering expertise to AEHRA to play a pivotal strategic role in the technical development of the company's transformative models. AEHRA has already released images of its first all-electric model, an SUV, and will reveal a Sedan in April. The Italian-based global automotive company will deliver its first models to customers in 2025.
Cimatti, 64, joins AEHRA from Lotus, where his remit as Senior Chief Engineer included responsibility for the development of next-generation EV architecture for the brand's lifestyle vehicles, including SUVs. Prior to that, Cimatti spent 32 years with Ferrari. During his extensive tenure with the Italian sportscar company, he oversaw all road testing development and production release for more than four years, before becoming Vehicle Concepts and Predevelopment Director in 1994. 
For the next 24 years, Cimatti was entrusted with the strategic planning, concept creation, feasibility analysis and preliminary engineering design of all future Ferrari models. From 2007, Cimatti was also intensely involved with Ferrari's electrification program, a discipline he continued to passionately exercise following his promotion to Ferrari Vehicle Concepts Advanced Research Director and again later at Lotus.
Commenting on his appointment as AEHRA Chief Engineering Officer, Franco Cimatti said: "Joining AEHRA represents a tremendously exciting opportunity to work for a company that is delivering a true breakthrough in premium electric vehicles. At AEHRA, co-founder Hazim Nada and his team are creating something utterly unique and breathtakingly original. And that's evident not just from the product, but also from AEHRA's radical approach to production with its asset-light manufacturing model and its determination to transform the entire customer experience.
"I am highly motivated to join AEHRA's fledgling but exceptionally talented team. I relish the opportunity to work for a small, ultra-agile company where I can make an impact quickly, while helping recruit and build an engineering division. I look forward to working with the AEHRA team to transform Hazim's vision into a production reality. I have known AEHRA Chief Design Officer Filippo Perini since 2000 and have always appreciated his holistic approach to design and engineering. I am confident that together we will swiftly develop strong synergies to elevate AEHRA to the next level."   
Commenting on Cimatti's appointment, AEHRA co-founder and CEO Hazim Nada said: "Since launching AEHRA, we have been determined to recruit people of only the highest possible caliber. This approach has enabled AEHRA to progress rapidly and surpass all our strategic milestones. The appointment of Franco Cimatti as Chief Engineering Officer personifies AEHRA's strategy of hiring the very best of the best."
"Franco is famed throughout the automotive industry for his visionary approach to engineering. His knowledge of the global automotive sector and supply partners, coupled with his expertise in electric mobility, will prove invaluable for the expansion of AEHRA's asset-light manufacturing ecosystem. Franco's ability to seamlessly merge the implementation of a cohesive overarching product development strategy with hands-on, granular attention to every single detail is legendary. Equally so is the roster of groundbreaking Ferrari models, and the technological firsts they featured, brought to fruition under his watch.
"During his career to date, Franco has delivered an incredible 116 engineering patents. The creation of IP is an essential asset for any startup. With Franco, we look forward to building further on the patents AEHRA has already filed through the delivery of the transformative design and technological features of our vehicles."
The Italian-American company has been substantially self-funded so far, and is finalizing its first external investors round. The brand unveiled its elegant SUV in October last year, and will follow with a sophisticated Sedan in April. Deliveries are expected to start in late 2025. A strategic model roll out is planned for key markets, including North America, Europe, China, and the Gulf States.
For more information on AEHRA and to register interest in one of their forthcoming models, see www.AEHRA.com.
ABOUT AEHRA
AEHRA has been created to deliver a step-change in the design, customer, and ownership experience of ultra premium electric vehicles (EVs). Headquartered in Milan, AEHRA is a privately funded global company that disrupts the existing automotive ecosystem by distilling the values of Italian design, world-class engineering and American customer service to leverage the advantages of next-generation EV powertrain packaging and technology.