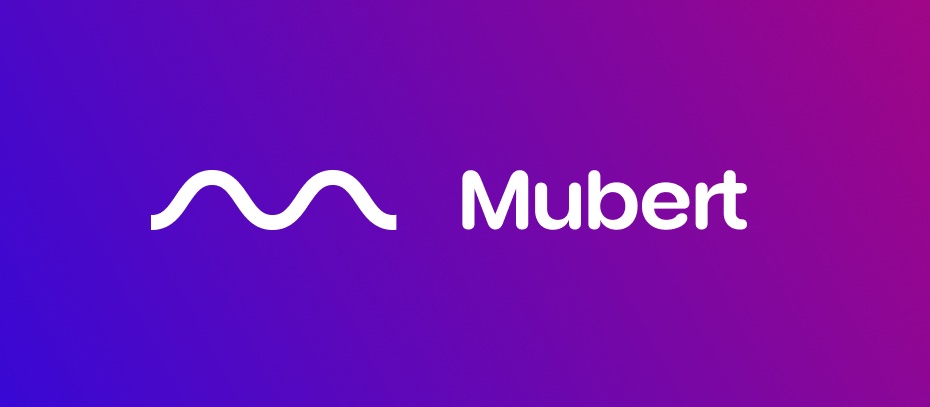 AI Music Pioneer Mubert Generates 100 Million AI Tracks
Dover, DE, July 12, 2023 (GLOBE NEWSWIRE) — Mubert, the pioneer in AI-generated music, reported that its AI has generated over 100 million tracks exclusively using licensed music for input. Mubert's users have created over 56 million tracks and initiated 44.2 million streaming sessions. In comparison, according to its own data, the complete Spotify catalog also contains 100 million tracks.
The collective duration of all of Mubert's AI-generated music exceeds 4.8 million hours, and is all completely legal. Agencies, bloggers, streamers, and companies use Mubert to accompany their own content with legal AI music. It also helps them meet the demanding legal and copyright requirements of the Creator Economy.
Mubert built its first generative music AI back in 2017, becoming one of the first solutions of its kind. The company's winning move was establishing fully-legal relationships with music creators, who are rewarded for their contribution of audio samples to the AI. Now, Mubert operates a library of 2.5 million proprietary sounds to train its algorithms. This ensures the generation of full-scale soundscapes to enhance any content while reducing legal risks for the Creator Economy.
Mubert allows for the generation of music via Mubert API (available for paying B2B customers), Mubert Play (a mobile app that offers different channels and genres) and the latest core product Mubert Render, launched in 2022. More than 100,000 monthly users leverage Mubert Render for generating tracks and streaming in over 150 musical categories (genres, moods or types of activities).
The most popular genres among the 100 million tracks were Lo-Fi, Ambient, and Chill. Genres that best suit being played as an accompaniment to the major types of online content consumption: streams, shows, interviews, shorts & reels, and podcasts. The average duration of a track generated by Mubert Render is 4:50 min, streaming – 5:29 min.
"We are thrilled that Mubert is able to meet the demand for legal and high-quality music to supply the needs of the Creator Economy. AI-generated music matches this sharp growth: it is impossible to imagine streams, podcasts, and shows without music, and Mubert allows for the generation of an unlimited amount of music of any duration and any genre, tailored to the needs of the Creator Economy", – announced Alex Mubert, Co-CEO and founder of Mubert.
About Mubert
Mubert, a pioneer in the AI-enabled music space, creates high-quality royalty-free music on demand. The Company enables creators to accompany their content with an appropriate and royalty-free soundtrack. Mubert allows agencies, bloggers, streamers, and companies to generate unique music tracks in 150+ genres based on a text query, and the tracks can last several hours. Mubert's core AI technology is also available via API with its own paying customers. The Company's works meet all legal and royalty requirements, owing to its established relationships with music creators. These musicians contribute to derivative content by topping up its AI's input and are paid for their contributions.
For more information visit https://mubert.com