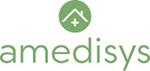 Amedisys Announces Divestiture of its Personal Care
BATON ROUGE, La., Feb. 15, 2023 (GLOBE NEWSWIRE) — Amedisys, Inc. (NASDAQ: AMED), a leading provider of home health, hospice and high-acuity care, today announces that it has signed a definitive agreement to divest its Personal Care division to HouseWorks, LLC, a leading provider of personal care services in Massachusetts, New Hampshire, Maine and Pennsylvania.
HouseWorks, in partnership with eCaring, will join the Amedisys personal care network and form a care coordination partnership to deliver comprehensive, seamless care to the communities both organizations jointly serve. In addition to the HouseWorks footprint, eCaring provides mission critical software and services to over 75 home care agencies with 15,000 + caregivers, delivering care to more than 35,000 seniors each year. By establishing this network partnership, Amedisys retains and expands access to personal care services to support its patients in the current and growing footprints served by HouseWorks and eCaring.
"Our Personal Care division was started with the sole mission to provide patients with a true continuum of care in the home," stated Amedisys Chairman and Chief Executive Officer Paul Kusserow. "We strongly believe in the value of personal care and this divestiture allows our personal care division to grow under a proven leader in the industry while Amedisys focuses our attention on our core business units of Home Health, Hospice and High Acuity Care. We're excited to strengthen the development of our network with HouseWorks and eCaring. Through Contessa, we have developed more experience and capabilities of connecting a network of providers to deliver care in risk-based models. Our personal care network strategy is another tool for us to continue to lead innovative care delivery where patients prefer to be – in their homes."
Amedisys acquired its first personal care company, Associated Home Care (AHC) based in Massachusetts, in 2016. Mike Trigilio, CEO of HouseWorks, was the CEO of AHC prior to its sale to Amedisys and joined the Amedisys leadership team as the President of the Personal Care division prior to his departure in March 2020.
"The sale of AHC and my time with Amedisys were among the best years in my long career in personal care services," remarked HouseWorks Chief Executive Officer Mike Trigilio. "Many of the innovations that we are implementing today at HouseWorks were forged in partnership with the Amedisys team. It is an honor to rejoin many of my former colleagues, to welcome the employees, caregivers and clients of the Amedisys Personal Care division to the HouseWorks family, and to have the opportunity to collaborate with Amedisys going forward across the entire continuum of care."
The transaction is expected to close in the second quarter of 2023.
About Amedisys:
Amedisys, Inc. is a leading healthcare at home company delivering personalized home health, hospice, personal care and high-acuity care services. Amedisys is focused on delivering the care that is best for our patients, whether that is home-based personal care; inpatient hospital, palliative, and skilled nursing facility ("SNF") care in their homes; recovery and rehabilitation after an operation or injury; care focused on empowering them to manage a chronic disease; or hospice care at the end of life. More than 3,000 hospitals and 102,000 physicians nationwide have chosen Amedisys as a partner in post-acute care. Founded in 1982, headquartered in Baton Rouge, LA with an executive office in Nashville, TN, Amedisys is a publicly held company. With approximately 20,000 employees, in 532 care centers in 37 states and the District of Columbia, Amedisys is dedicated to delivering the highest quality of care to the doorsteps of more than 465,000 patients and clients in need every year, performing more than 11.2 million visits annually. For more information about the Company, please visit: www.amedisys.com. 
About HouseWorks:
For more than 20 years, HouseWorks has provided older adults and their families the highest standard of private, dependable in-home care. Our proprietary BetterCare at Home® approach leverages personalized care services and innovative technology to guide the work of our caregivers as we help seniors stay safe, comfortable, and engaged in their life – at home. HouseWorks is a national and local leader in home care serving Massachusetts, New Hampshire, Pennsylvania, and Maine.
About eCaring:
eCaring offers home care agencies a software solution for scheduling, delivering, and billing home care services. eCaring also offers mobile applications to support the delivery of home care services, electronic visit verification (EVV), and secure communications for nurses and caregivers. eCaring is a complete home care solution focused on gathering information from the home and turning this information into action to improve outcomes and reduce costs.
Amedisys Forward-Looking Statements:
When included in this press release, words like "believes," "belief," "expects," "strategy," "plans," "anticipates," "intends," "projects," "estimates," "may," "might," "could," "would," "should" and similar expressions are intended to identify forward-looking statements as defined by the Private Securities Litigation Reform Act of 1995. These forward-looking statements involve a variety of risks and uncertainties that could cause actual results to differ materially from those described therein. These risks and uncertainties include, but are not limited to the following: changes in Medicare and other medical payment levels; changes in payments and covered services by federal and state governments; future cost containment initiatives undertaken by third-party payors; changes in the episodic versus non-episodic mix of our payors or payment methodologies; changes in the case mix of our patients; staffing shortages driven by the competitive labor market; our ability to attract and retain qualified personnel; competition in the healthcare industry; our ability to maintain or establish new patient referral sources; changes in or our failure to comply with existing federal and state laws or regulations or the inability to comply with new government regulations on a timely basis; the impact of the novel coronavirus pandemic ("COVID-19"), including the measures that have been and may be taken by governmental authorities to mitigate it, on our business, financial condition and results of operations; changes in estimates and judgments associated with critical accounting policies; our ability to consistently provide high-quality care; our ability to keep our patients and employees safe; our access to financing; our ability to meet debt service requirements and comply with covenants in debt agreements; business disruptions due to natural or man-made disasters, climate change or acts of terrorism, widespread protests or civil unrest; our ability to open care centers, acquire additional care centers and integrate and operate these care centers effectively; our ability to realize the anticipated benefits of acquisitions, investments and joint ventures; our ability to integrate, manage and keep our information systems secure; the impact of inflation; and changes in laws or developments with respect to any litigation relating to the Company, including various other matters, many of which are beyond our control.
Because forward-looking statements are inherently subject to risks and uncertainties, some of which cannot be predicted or quantified, you should not rely on any forward-looking statement as a prediction of future events. We expressly disclaim any obligation or undertaking and we do not intend to release publicly any updates or changes in our expectations concerning the forward-looking statements or any changes in events, conditions or circumstances upon which any forward-looking statement may be based, except as required by law.
| | |
| --- | --- |
| Contact: |   |
| Nick Muscato | Kendra Kimmons |
| Amedisys, Inc.  | Amedisys, Inc. |
| Investor Relations | Media Relations |
| 615.928.5452 | 225.299.3720 |
| nick.muscato@amedisys.com | Kendra.kimmons@amedisys.com |