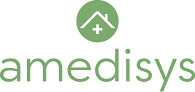 Amedisys Board Appoints Richard Ashworth as New President
BATON ROUGE, La., March 13, 2023 (GLOBE NEWSWIRE) — Amedisys, Inc. (NASDAQ: AMED), the leading provider of quality home health, hospice, and high-acuity care services, today announced that its Board of Directors has named Richard Ashworth as President, Chief Executive Officer, and member of the Board of Directors. Ashworth will assume the role on April 10, 2023, from Chief Executive Officer Paul Kusserow. Kusserow will remain Chairman of the Board for Amedisys and will provide support through the transition, with a continued strategic focus on Contessa Health.
Ashworth is a pharmacist and a highly respected and accomplished healthcare executive with expertise in driving transformational growth, large scale operations management, shaping public health policy, and creating shareholder value. Ashworth was most recently President and CEO for Tivity Health, a leading provider of healthy life-changing solutions for Medicare Advantage plans. Under his leadership, Ashworth delivered significant shareholder performance, achieving a return of more than 300%, drove industry leading employee engagement, and built strong relationships with Medicare Advantage payers.
Prior to that, Ashworth served as President of Walgreen Co., and was responsible for creating and delivering the strategic direction of the retail and pharmacy business; leading 275,000 employees to deliver extraordinary customer care and achieving some of the company's highest employee engagement scores; completely transforming the operating model to empower employees to better focus on the patient- and customer-experience; driving digital acceleration; and overseeing the financial performance of 9,500 locations nationwide with over $115 billion in revenue.
"We are fortunate to find such a capable leader to continue to drive excellence and innovation in providing care in the home," said Paul Kusserow, Amedisys Chairman and CEO. "Richard is the right leader to shepherd Amedisys into the future as he is uniquely positioned to lead the company with his proven track record of developing and executing on strategies specific to labor and staffing, payer relationships, operational efficiencies, and new business and product development. These are all capabilities we are excited to have, and he has the full support of the Board."
"I am passionate about patient care and giving Amedisys' caregivers the tools and support needed to focus on what they do best," said Richard Ashworth. "I am honored to join an organization whose mission is to allow patients to remain in the home while getting the care that they need, and look forward to working closely with the Board, leadership team and Amedisys' 20,000+ caregivers as we collectively build on the industry-leading quality care the company is known for and enter into Amedisys' next chapter of innovation and growth."
About Amedisys:
Amedisys, Inc. is a leading healthcare at home Company delivering personalized home health, hospice, personal care and high-acuity care services. Amedisys is focused on delivering the care that is best for our patients, whether that is home-based personal care; inpatient hospital, palliative, and skilled nursing facility ("SNF") care in their homes; recovery and rehabilitation after an operation or injury; care focused on empowering them to manage a chronic disease; or hospice care at the end of life. More than 3,000 hospitals and 102,000 physicians nationwide have chosen Amedisys as a partner in post-acute care. Founded in 1982, headquartered in Baton Rouge, LA with an executive office in Nashville, TN, Amedisys is a publicly held company. With approximately 20,000 employees, in 532 care centers in 37 states and the District of Columbia, Amedisys is dedicated to delivering the highest quality of care to the doorsteps of more than 465,000 patients in need every year, performing more than 11.2 million visits annually. For more information about the Company, please visit: www.amedisys.com.
Forward-Looking Statements: When included in this press release, words like "believes," "belief," "expects," "strategy," "plans," "anticipates," "intends," "projects," "estimates," "may," "might," "could," "would," "should" and similar expressions are intended to identify forward-looking statements as defined by the Private Securities Litigation Reform Act of 1995. These forward-looking statements involve a variety of risks and uncertainties that could cause actual results to differ materially from those described therein. These risks and uncertainties include, but are not limited to the following: changes in Medicare and other medical payment levels; changes in payments and covered services by federal and state governments; future cost containment initiatives undertaken by third-party payors; changes in the episodic versus non-episodic mix of our payors or payment methodologies; changes in the case mix of our patients; staffing shortages driven by the competitive labor market; our ability to attract and retain qualified personnel; competition in the healthcare industry; our ability to maintain or establish new patient referral sources; changes in or our failure to comply with existing federal and state laws or regulations or the inability to comply with new government regulations on a timely basis; the impact of the novel coronavirus pandemic ("COVID-19"), including the measures that have been and may be taken by governmental authorities to mitigate it, on our business, financial condition and results of operations; changes in estimates and judgments associated with critical accounting policies; our ability to consistently provide high-quality care; our ability to keep our patients and employees safe; our access to financing; our ability to meet debt service requirements and comply with covenants in debt agreements; business disruptions due to natural or man-made disasters, climate change or acts of terrorism, widespread protests or civil unrest; our ability to open care centers, acquire additional care centers and integrate and operate these care centers effectively; our ability to realize the anticipated benefits of acquisitions, investments and joint ventures; our ability to integrate, manage and keep our information systems secure; the impact of inflation; and changes in laws or developments with respect to any litigation relating to the Company, including various other matters, many of which are beyond our control.
Because forward-looking statements are inherently subject to risks and uncertainties, some of which cannot be predicted or quantified, you should not rely on any forward-looking statement as a prediction of future events. We expressly disclaim any obligation or undertaking and we do not intend to release publicly any updates or changes in our expectations concerning the forward-looking statements or any changes in events, conditions or circumstances upon which any forward-looking statement may be based, except as required by law.