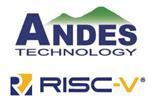 Andes Technology's N25F RISC-V Processor Enables Superior
Hsinchu, Taiwan, March 06, 2023 (GLOBE NEWSWIRE) — Andes Technology (TWSE: 6533; SIN: US03420C2089; ISIN: US03420C1099), a leading supplier of high-efficiency, low-power 32/64-bit RISC-V processor cores and founding premier member of RISC-V International, today announced that its AndesCore™ N25F Processor has been adopted by ASPEED's latest Cupola360 Spherical Image Processor AST1230. The 5- stage pipelined high-performance N25F can operate at high frequencies and is the key to enable ASPEED to design its Cupola360 in-camera image stitching solution for outstanding 360-degree immersive experiences.
The AndesCore™ N25F is a 32-bit CPU IP core based on the AndeStar™ V5 architecture. With an optimized 5-stage pipeline design, it can deliver leading per-MHz performance with excellent energy efficiency. It supports both single- and double-precision floating point and bit-manipulation instructions. These instructions are conducive to accelerating audio codec and image processing algorithms. The N25F has various optional features as well, such as branch prediction for efficient branch execution, Instruction and Data caches, Local Memories for low-latency and predictable accesses, ECC for L1 memory soft error protection, and Andes Custom Extension™ (ACE) for accelerating custom instructions. The N25F also has convenient features to support SoC and system-level development like vectored interrupts to handle various types of system events, AXI 64-bit or AHB 64/32-bit bus interface, PowerBrake, QuickNap™ and WFI mode for low power and power management, and JTAG debug interface to facilitate software development.
ASPEED's Cupola360 Spherical Image Processor AST1230 is designed with its innovative hyper-stitching® technology specifically for 360-degree images. It features a powerful image signal processor (ISP), a smart layout processing engine and extraordinary processing power for on-chip real-time image stitching. Moreover, AST1230 is capable of processing up to 8K2K Ultra HD video at 30fps with 48M pixels CMOS sensor inputs. With its image stitching capability, high level programmable audio DSP, exceptional performance and thermal efficiency, AST1230 perfectly meets the growing need for a variety of immersive scenarios, such as manufacturing, public utilities, retail, education and training, etc.
"With the unique feature of real-time image stitching, ASPEED's Cupola360 Spherical Image Processor AST1230 allows users to access large-scale, optically perfect and
ultra-high resolution panoramic views seamlessly and instantly," said CJ Hsieh, COO of ASPEED. "The N25F enables us to create a next-generation approach for the market of smart 360-degree scenarios, or ImmersiveX as we call it. By creating a live digital twin with 360-degree cameras powered by AST1230, ASPEED's Cupola360 solution reinvents immersive experiences, making them more interactive and engaging. It's perfect for immersive applications including virtual factory tour, inspection and audit, shopping, house showing, learning and training, and so many more."
"The AndesCore™ N25F core offers efficient performance and flexible configuration, which makes it an excellent choice for high-speed control and floating-point processing applications such as video and image processing. We are excited that our compact yet powerful RISC-V core serves as the main processor of ASPEED's AST1230," said Andes CTO and President Dr. Charlie Su. "We fully appreciate working with ASPEED to provide advanced features and superior experience for the ever-growing markets of 360-degree video communication."
About Andes Technology
Eighteen years in business and a Founding Premier member of RISC-V International, Andes is a publicly-listed company (TWSE: 6533; SIN: US03420C2089; ISIN: US03420C1099) and a leading supplier of high-performance/low-power 32/64-bit embedded processor IP solutions, and the driving force in taking RISC-V mainstream. Andes' fifth-generation AndeStar™ architecture adopted the RISC-V as the base. Its V5 RISC-V CPU families range from tiny 32-bit cores to advanced 64-bit Out-of-Order processors with DSP, FPU, Vector, Linux, superscalar, and/or multi/many-core capabilities. The annual volume of Andes-Embedded SoCs has exceeded 3 billion in 2021 and continues to rise. By the end of 2022, the cumulative volume of Andes-
Embedded™ SoCs has surpassed 12 billion. For more information, please visit https://www.andestech.com. Follow Andes on LinkedIn、Facebook、Weibo、 Twitter、Bilibili and YouTube!