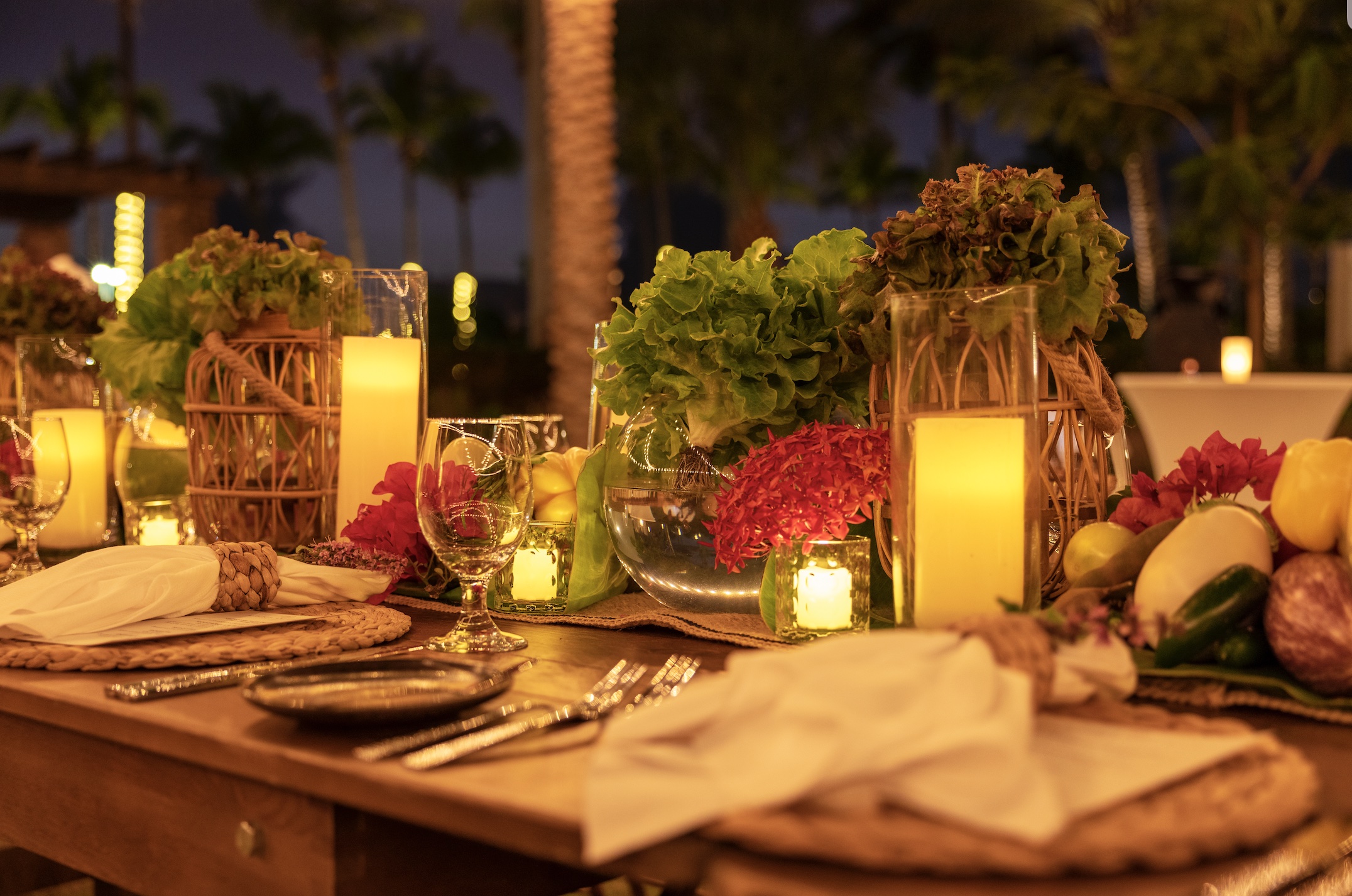 ANGUILLA CULINARY EXPERIENCE ANNOUNCES CHEF LINEUP FOR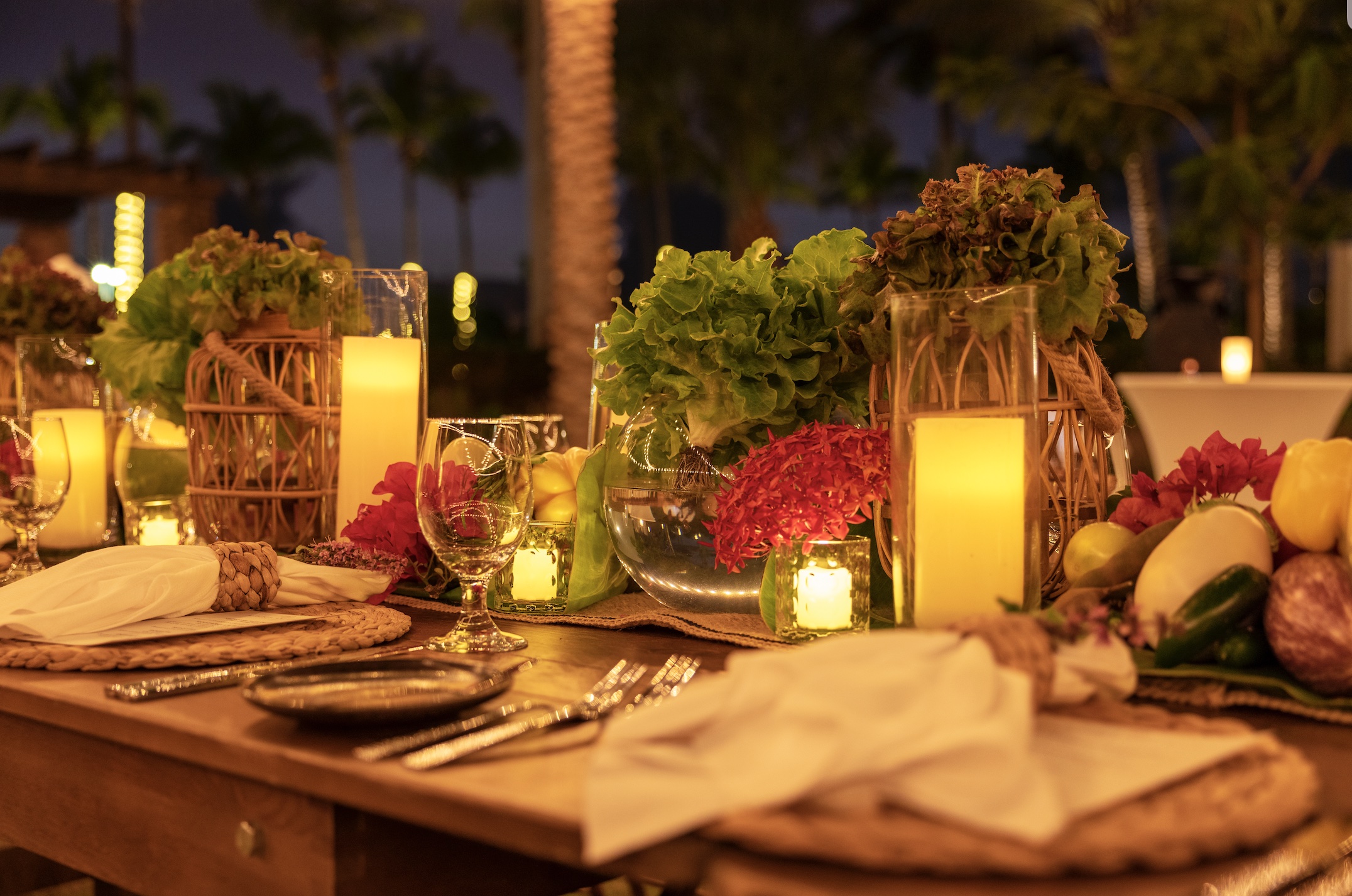 The Valley, Anguilla, March 30, 2023 (GLOBE NEWSWIRE) —
The Anguilla Culinary Experience 2023 (ACE) will welcome guest chefs Jennifer Carroll of Spice Finch of Philadelphia, PA, and Top Chef USA fame; Daniele Lippi of  2 Michelin-starred Acquolina in Rome, Italy; four-time James Beard Award Winner David Waltuck of New York; and Anthony Rose of Toronto, Canada's Fat Pasha and Fet Zun Camp, when the award-winning festival returns for its second year from May 3rd to 6th in Anguilla. Janine Edwards, executive with Sunset Homes Anguilla and Trudy Nixon, creative director of True Anguilla magazine/TV are this year's festival co-hosts.
ACE brings together talented chefs from Anguilla and around the world with food-loving guests at the island's world-class resorts, luxury villas and bespoke restaurants. During the four days of parties, dinners, barbeques and tastings, guest and resident chefs will draw on their diverse influences and creativity as they share kitchens and showcase Anguilla's fresh seafood and produce. Tickets can be purchased at www.AnguillaCulinaryExperience.com. A portion of ACE proceeds will help fund educational programming for the island's next generation of culinary professionals.
At the ACE Opening Party on Wednesday, May 3rd, Aurora Anguilla Resort & Golf Club's Culinary Director Chef Michele Greggio and colleagues Chef Lester Gumbs, Chef Karla Hughes and Chef John Khallendah will offer a tour of tastes from all six of the resort's restaurants at Aurora's D Richard's steakhouse. On Friday, Greggio will host an intimate farm-to-table dinner highlighting ingredients from the resort's onsite farm and hydroponic gardens. The highly decorated Greggio has decades of experience at luxury resorts including Belmond Jimbaran in Indonesia and the Pan Pacific Singapore Hotel. Gumbs (a former gold medalist member of the Anguilla National Culinary Team), Hughes and Khallendah grew up in Anguilla and have run and worked in many top restaurants on island and abroad.
Guest Chef Carroll and Zemi Beach House's Chef Emanuele Sabatini will partner to offer a Dinner Extravaganza on Thursday, May 4th on Shoal Bay Beach. The evening starts with a cocktail reception, followed by a cooking demonstration and sunset beach dinner and ends with dessert and curated rum tasting in Zemi's Rhum Room. Carroll is known for making memorable culinary moments in kitchens and on screen, as the executive chef at Philadelphia's Spice Finch Mediterranean Bar & Kitchen and four-season fan-favorite on BRAVO TV's Top Chef; she is also a Top Chef All-Star. She combines classic French technique from nine years at New York's 3 Michelin-starred Le Bernardin and Philadelphia's 10 Arts Bistro & Lounge under Chef Eric Ripert, with her skills for creating elevated comfort food honed alongside Chef Marcus Samuelsson at Red Rooster. Sabatini has held chef positions in his hometown of Rome and internationally and was featured at Festival del Cineman and the Shanghai World Expo.
Four-time James Beard Award Winner Chef David Waltuck will join Veya Anguilla Chef and Owner Carrie Bogar to present a tasting menu at Villa Alegria on Thursday, May 4th. The duo will collaborate again at Veya for Friday's Restaurant Night. Waltuck and his wife Karen are pioneers of downtown New York fine dining, opening iconic French restaurant Chanterelle in 1979 in Soho and later moving it to Tribeca. Waltuck is currently an executive chef consultant and imparts his over 45 years of industry experience as a lead instructor for First Course New York, a city-funded program that provides training and placement for students who don't have the financial means to pay for culinary school. He is also the former Director of Culinary Affairs at the Institute of Culinary Education (ICE). Waltuck will share his story and advice with students and young culinary professionals during an ACE Q&A session hosted by Aurora Anguilla. Bogar is a graduate of New York's Culinary Institute of America. After running restaurants in Pennsylvania, she and husband Jerry relocated to Anguilla to open fine dining Veya, earning rave reviews for her "cuisine of the sun," a fusion of exotic flavors from hot spots around the globe.
On Friday, May 5th, Chef Daniele Lippi, head chef at Italy's 2 Michelin-starred Acquolina Restaurant and Savi Beach Club's Chef Dario Schiavo will alternate courses inspired by their Eastern and Western influences. Chef Lippi grew up at the school of the Troiani brothers, spending nine years at their Michelin-starred Il Convivio Troiani in Rome with forays at Piazza Duomo and Pavillion Ledoyen in Paris, and Barcelona's Lasarte. Now head chef at Acquolina in The Pavilions Rome, The First Arte, in 2022 he successfully secured the restaurant's second Michelin star. Schiavo started his career in Italy, moving to London's Aqua Restaurant Group and later Italian-Japanese Sumosan Twiga. His passion for Japanese cuisine continued at Zuma Rome as head chef, before joining Savi Beach Club.
Chef Anthony Rose will cook at Ember Anguilla with Chef and Owner Marc Alvarez on May 6th for Saturday's Restaurant Night. Toronto-based Rose is the chef and founder of Fat Pasha, which was awarded a 2023 Bib Gourmand by the Michelin Guide, as well as Fet Zun Camp and Schmaltz Appetizing. He is the former head chef at Toronto's Drake Hotel. After attending the California Culinary Academy, he worked in San Francisco under Michelin-starred Bradley Ogden, in New York at The Mercer with Jean- Georges Vongerichten and at Washington Park with Jonathan Waxman.
Alvarez is a graduate of the Culinary Institute of America, the former executive chef for Donna Karan's Urban Zen Foundation and award-winning alumnus of the Anguilla National Culinary Team. He has cooked at New York's Aureole, as well as Anguilla's Malliouhana resort and Straw Hat, and helped open the Cafes at New York's Museum of Modern Art. At Ember he offers wood-fired seasonal dishes.
Local chefs Dale Carty of Tasty's/POV; Patrick and Claire Lynch of Roy's Bayside Grill and master grillers from Paper's BBQ and Anguilla Great House will show off their skills at the ACE Beach BBQ + Basket Battle on Saturday, May 6th at the Anguilla Great House on Rendezvous Bay Beach. Guests can enjoy fresh-grilled chicken, seafood and ribs, Tropical Treats ice cream, a DJ, prize raffle, trivia contest and plenty of cold drinks, as the Anguilla National Culinary Team (ANCT) cooks head-to-head in a mystery basket competition judged by Bogar, Alvarez, guest chef Rose and last year's winner and team captain, Chef Kelston "Sweets" Connor.
"We are thrilled to welcome such an exceptional roster of international and local chefs to this year's Anguilla Culinary Experience, as we help fund critical culinary programming for the next generation," said Edwards. "We can't wait to see – and taste – how these individual artists combine their diverse skills and vision with Anguilla's fresh ingredients to create one-of-a-kind dining experiences for ACE guests," added her co-host Nixon.
Visit the festival website at www.AnguillaCulinaryExperience.com to purchase tickets, view the festival schedule, read chef bios and inquire about becoming a sponsor.
ACE is sponsored and hosted by Platinum Partner: Aurora Anguilla Resort & Golf Club; Gold Partner: Les Grands Vins de France (www.facebook.com/grandsvinsdefranceanguilla); Silver Partners: Zemi Beach House, LXR Hotels & Resorts (www.zemibeach.com); Savi Beach Club (www.savibeach.com); Villa Alegria Anguilla (www.alegriaanguilla.com); Veya Restaurant (www.veyarestaurant.com); Tranquility Beach Anguilla (www.tranquilitybeachanguilla.com); Anguilla Great House Beach Resort (www.anguillagreathouse.com); Anguilla Tourist Board (www.ivisitanguilla.com); True Anguilla (www.trueanguilla.com); Sunset Homes Anguilla (www.sunsethomesanguilla.com); JanineConnects.com (www.janineconnects.com); Bronze Partners: BBQ "Best Bubble Quality" Wine (www.bbq-wine.com); Tradewind Aviation (www.flytradewind.com); Ember Restaurant (www.emberanguilla.com); Quest Experiences (www.whatwedoinanguilla.com/quest); Merchants Market Group (www.merchantsmarket.com), Global Purchasing (www.gpurchasing.com) and Cabarita (www.cabarita.agency.com). Also contributing are Friends of ACE: Tasty's/POV Restaurant; Milestones Events, Confetti Dust, Paper's BBQ, Roy's Bayside Grill, Tropical Treats, Sunshine Shack, Elodias Beach Bar & Grill, The Ferry Boat Inn, Sandbar, Anguilla-Beaches.com, and Ethnik Cuisine, as well as ACE Charitable Donation Recipients: The Anguilla National Culinary Team, Future Hospitality & Tourism Leaders, Albena Lake Hodge Comprehensive School and the Anguilla Community College.  
-Ends-
Editors' Note: Festival images and chef headshots are available here .
About Anguilla Culinary Experience (ACE): Named Best Food and Wine Event 2022 (Outside Italy) in its inaugural year, ACE is an annual epicurean festival that brings together talented chefs from Anguilla and around the world with food-loving guests at Anguilla's world-class resorts, luxury villas and bespoke restaurants each May. During the four days of chef collaborations, parties, tastings, barbeques, cooking competitions, multi-course dinners and other curated culinary experiences, resident and guest chefs draw on diverse influences, as they combine their skills and creativity with the island's bountiful seafood and farm-to-table ingredients to showcase why Anguilla is the Culinary Capital of the Caribbean. ACE is committed to supporting the island's next generation of chefs. Students and rising mixologists and chefs, including the award-winning Anguilla National Culinary Team, participate in ACE with a portion of festival proceeds funding culinary programming and education. www.AnguillaCulinaryExperience.com.
About Anguilla: Tucked away in the northern Caribbean, Anguilla is a shy beauty with a warm smile. A slender length of coral and limestone fringed with green, the island is ringed with 33 beaches, considered by savvy travelers and top travel magazines, to be the most beautiful in the world. A fantastic culinary scene, a wide variety of quality accommodations at varying price points, a host of attractions and exciting calendar of festivals make Anguilla an alluring and entrancing destination. Anguilla lies just off the beaten path, so it has retained a charming character and appeal. Yet because it can be conveniently reached from three major gateways – Miami (MIA), Puerto Rico (SJU) and St. Maarten (SXM), and by private air, it's a hop and a skip away. Romance? Barefoot elegance? Unfussy chic? And untrammeled bliss? Lose The Crowd. Find Yourself. In Anguilla. www.ivisitanguilla.com