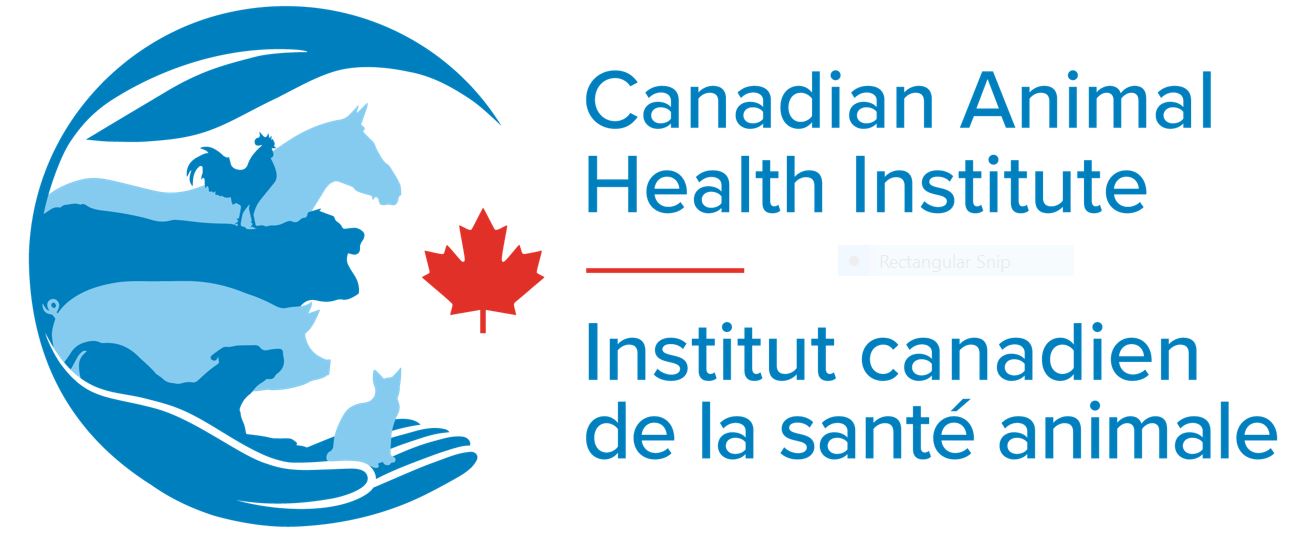 Announcing 2023's Cutest Pets on Parliament Hill!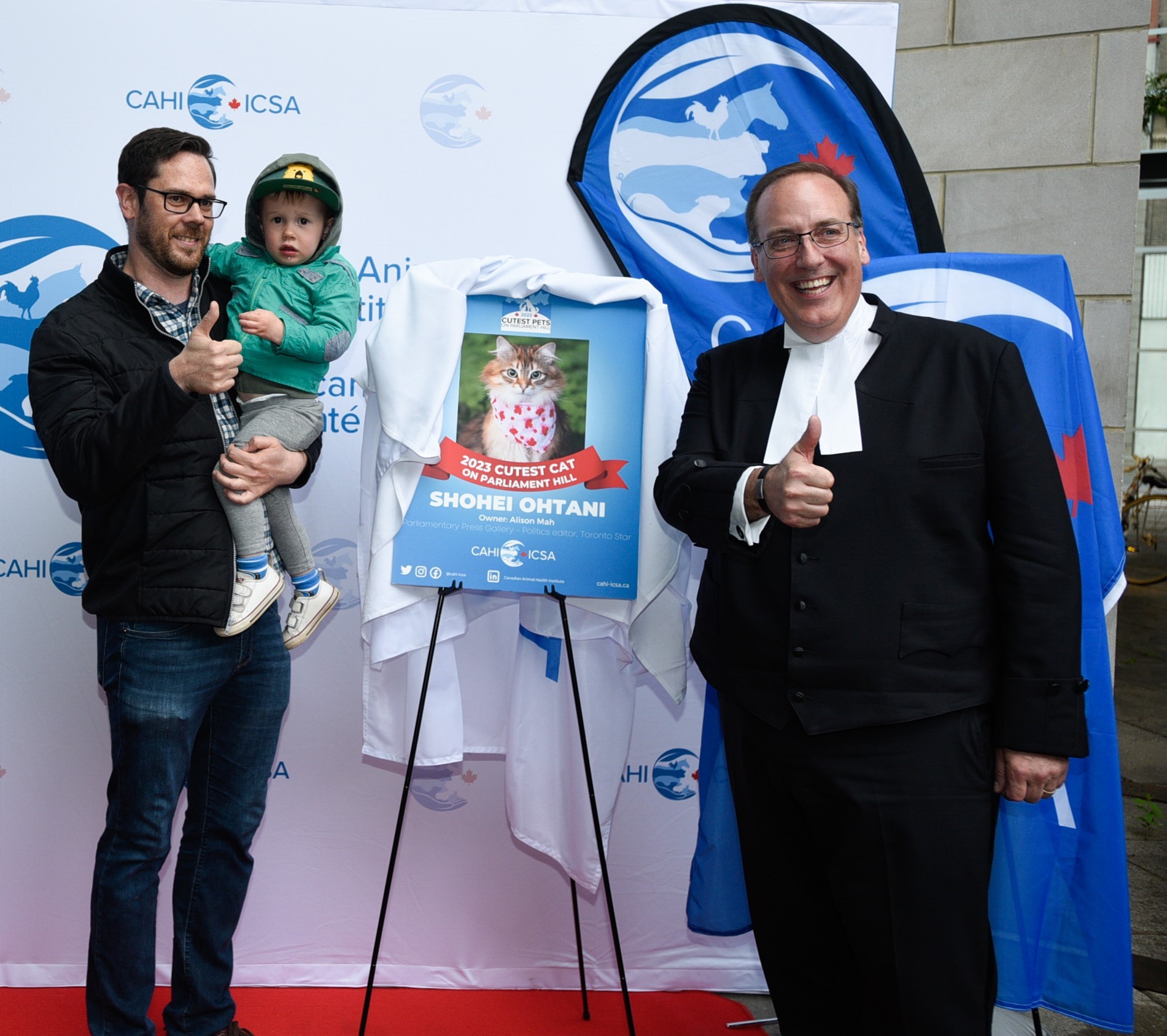 TORONTO, June 08, 2023 (GLOBE NEWSWIRE) — The Canadian Animal Health Institute is thrilled to announce the winners of the inaugural 'Cutest Pets on Parliament Hill Contest'.
Parliamentarians, Senators, staffers, and members of the Press Gallery on Parliament Hill, submitted more than 65 entries for this year's contest, with photos and some amazing stories about their beloved pets. A panel of esteemed judges then narrowed down the choices to the top three pets in each category, at which time the vote was turned over to the public. Touted by Politico as the "Hottest Vote on the Hill", Canadians cast a total of 4,024 votes for the nine parliamentary pet finalists in the three hotly contested categories.
"CAHI is grateful to everyone who helped make this year's contest a resounding success including our panel of judges, as well as everyone who entered a pet, voted, and helped spread the word. We look forward to bringing this contest back in 2024 and beyond, where I am sure the competition will only get fiercer!" says Dr. Catherine Filejski, CAHI President and CEO.
Yesterday evening, Deputy Speaker and Chair of Committees of the Whole Chris d'Entremont joined CAHI at the pet-friendly Metropolitain Brasserie in downtown Ottawa to unveil the 2023 Cutest Pets on Parliament Hill, who are:
Cutest Dog: Matteo
Matteo is training to be a therapy dog & hopes to pass his assessments with the Ottawa Humane Society so his human can instruct courses as a volunteer and use that experience with Matteo to visit schools, hospitals, and more.
Seen in his submission photo visiting the Animals in War Memorial in Ottawa, Matteo shares his human's passion for Law Enforcement, proudly sporting his own tactical harness with his name on the back and a maple leaf beside it! He also sports a maple leaf flag on the front of all three of his tactical harnesses.
Matteo loves to teach dog etiquette at the park and sometimes will stand up for other dogs & break up fights, so fittingly his harness has a "PAW PATROL" patch to distinguish his service to Canadian pups !!
He is also equipped with his own mini-sidearm and handcuffs to show that he has his use of force training; but because he is a good boy, he can always diffuse a bad situation with his kindness and smile!
Matteo hopes to one day join the Parliamentary Protective Service constabulary with his human as a therapy dog team to conduct official business and provide support to anybody and everybody on the Hill.
Cutest Cat: Shohei Ohtani
Shohei Ohtani (a.k.a. "Shohei Meowtani") is named after the cutest and most talented baseball player in the MLB, objectively speaking.
And while this charming 11-month-old Siberian kitten may not be as talented as his namesake (yet), his cuteness is overwhelming to all who meet him. In terms of looks, the extra tufts of fur on his paws and ears get a lot of attention.
But you might be shocked to know his personality is the best part about him, with a temperament that allows his humans to hold him like a baby and kiss him on the face for an unreasonable length of time.
Cutest Other Pet: Petunia (Silkie Chicken)
You could say Petunia is no ordinary chicken. She is the Regal Queen of her flock. Her calm, yet firm temperament is apparent when she makes her appearance outside her castle. She is a Silkie, named for its atypically fluffy plumage, which is said to feel like silk and satin, appropriate for Queen Petunia.
Not only does Petunia feed Canadians with her delicious farm-fresh eggs, she also provides an endless supply of cuteness with her fluffy wings and impeccable hairstyle. All pets should aspire to be more like Petunia.
Photos and bios for each of our 2023 winners are available at https://cahi-icsa.ca/cutest-pets-parliament-hill 
CAHI's Cutest Pets on Parliament Hill contest will be back in 2024, looking to be even bigger and better. Some parliamentary pets are allegedly already lining up teams of strategists and campaign managers to steer them to success next year.
About the CAHI
Established in 1968, CAHI is the trusted, science-based voice of the Canadian animal health industry. Our members provide Canada's veterinarians and animal owners with the animal medications and tools necessary to maintain the health of our pets and production animals. CAHI's vision is Healthier animals for a healthier Canada. www.cahi-icsa.ca.
Photos accompanying this announcement are available at:
https://www.globenewswire.com/NewsRoom/AttachmentNg/bff360d2-8e26-465e-82bd-040af73a86d7
https://www.globenewswire.com/NewsRoom/AttachmentNg/479745fc-33c4-4d91-812c-1283d2c58b35