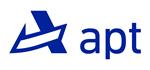 APT Systems, Inc. Expands Dev Team for Verifundr Global
SAN FRANCISCO, Jan. 06, 2023 (GLOBE NEWSWIRE) — via NewMediaWire – APT Systems, Inc. (OTC Pink: APTY), a fintech company, has announced its appointment of dev team members from RoketUS LLC to help lead efforts in delivering its escrow service, Verifundr. Further to integrate Spera, a true stablecoin, to be the leading medium for moving funds between escrow wallets and regular cash bank accounts.
As we continued to define and plan the way APTY should move next; it became clear that adding to our development team is the next natural step. We appreciate an opportunity to work with Yegor Kudinov, a senior engineer, who brings 20 years of experience in various security and Blockchain roles to the group.
"We're proud to be expanding our business and continuing to add top-notch talent to further our mission of providing financial platforms with real value and innovation to meet our customers' needs for trusted escrow and payments solutions. We welcome this addition to our team and look forward to seeing many contributions to the Verifundr platform in the year ahead," states Glenda Dowie, CEO.
With planned growth for 2023 already outlined, it was clear that certain changes were inevitable, and while management has continued working on all aspects of Verifundr, now welcomes the addition of good and talented people. Bringing along strong security expertise, they are planning to adjust and enhance remaining work and then move on to adding new content and features. This group saw something interesting and wanted to be part of delivering value to APT customers and shareholders.
"Having built Blockchain-based SaaS and various types of distributed applications for years, every new project requires as much enthusiasm, effort, and dedication as the first one — and Verifundr is not going to be an exception. Any well-performing system is based on the will to innovate and improve it every day, balancing efforts between stability and risks that follow on the execution of any brilliant idea," says Yegor Kudinov, CEO of RoketUS LLC.
He added, "We're happy to contribute to Verifundr platform's development at this exciting new stage; it is without a doubt a great opportunity to learn, as well as to improve the project by applying our skills and experience. With great anticipation, we are starting the collaboration with APT Systems, ready to share their vision and contribute to its real-life Applications."
We recognize by adopting Blockchain at this early stage that we are, just scratching on the surface of its real potential, envisioning amazing outcomes, and embracing transparency and a trust of Blockchain technology to provide practical solutions for the Verifundr global escrow and trading platform.
"We have demonstrated that we are willing to adapt and learn during the challenges of 2022. Development and growth are always possible, you just need to find the right team to help uncover and grow your potential. It is safe to say that RoketUS will have a direct impact on the Company's shape and initiatives in 2023," says Dowie.
APT Systems had earlier launched Spera to work smoothly with Verifundr digital escrow applications which uses smart contracts in part, to serve as the neutral third-party and ensure held funds are duly released upon both parties fulfilling their contractual obligations. The Blockchain-supported portion of Verifundr makes it ideally suited for smart escrow functions, while Spera provides an alternative to US dollar payments if required, both domestically and internationally.
Be sure to follow us on Twitter @APTYsys for quick and timely updates.
About APTY- APT Systems Inc:
APTY is a software development and fintech company, focusing on our Verifundr escrow platform and payment services supported with a stablecoin named Spera (SPRA).
Visit www.sperastablecoin.com to purchase SPRA, to read about Verifundr in our white paper and learn more about our true stablecoin backed by U.S. currency and partially by gold.
Disclaimer of Forward-Looking Statements:
This press release contains statements that constitute "forward-looking statements." "Forward-looking statements" describe future expectations, plans, results, or strategies and are generally preceded by words such as "may," "future," "plan" or "planned," "will" or "should," "expected," "anticipates," "draft," "eventually" or "projected." You are cautioned that such statements are subject to a multitude of risks and uncertainties that could cause future circumstances, events, or results to differ materially from those projected in the forward-looking statements, including the risks that actual results may differ materially from those projected in the forward-looking statements; projected events in this press release may not occur due to unforeseen circumstances, various factors, and other risks. APT Systems, Inc (APTY) may opt to also disseminate information about itself, including the results of its operations and financial information, via social media platforms such as Facebook, LinkedIn, and Twitter.
Investor Information:
http://www.APTsystemsinc.com/online-Investor-Kit-for-apt-systems-inc-APTY/