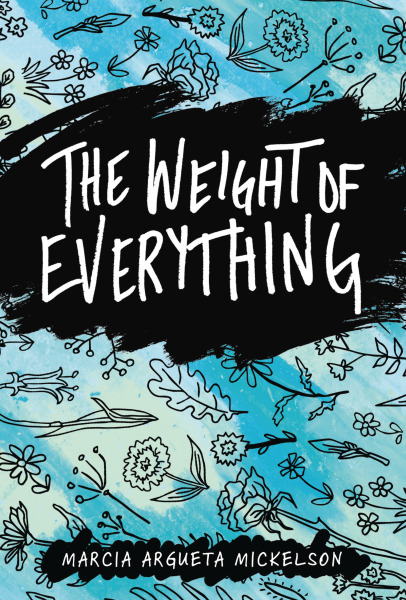 Art Inspires Activism in New Young Adult Novel The Weight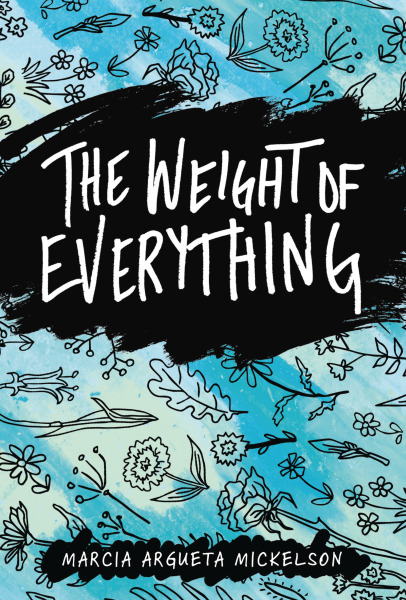 Minneapolis, Minnesota, May 23, 2023 (GLOBE NEWSWIRE) — This May, Carolrhoda Lab®, an imprint of Lerner Publishing Group, releases The Weight of Everything by Pura Belpré Young Adult Honor Author Marcia Argueta Mickelson. This contemporary YA novel follows a teen girl of Mexican and Guatemalan descent as she navigates the depths of grief with warmth and self-discovery. 
Six months ago, Sarah's beloved mother died in a car accident. Her dad fell apart, and Sarah had to leave her fine arts boarding school to take care of him and her little brother. Now, her dad's drinking and spending have gotten out of control, and Sarah is trying to hold everything together at home while adjusting to the local public high school. She's sure she doesn't have the time or emotional energy for a relationship with her sweet, handsome classmate, David Garza. But when a school project leads her to delve into her mother's Mexican and Guatemalan roots and rediscover her love of art, she stumbles upon a long-buried piece of history that mattered deeply to her mom. Sarah realizes she can't carry her pain silently anymore and she must find a way to balance her role as a caretaker with her own needs.
The Weight of Everything gracefully weaves together moments of pain, joy, and love with sensitive prose. Readers will cheer for Sarah as she finds her voice with the help of her new community. 
Advance Praise for The Weight of Everything:
"[L]ovingly conveys the pivotal role older siblings can play after a parent's death and weaves in Sarah's new interest in Guatemalan history and social activism in an organic manner. A thoughtful and substantive story about loss, cultural discovery, and first love."—Kirkus Reviews
"Through Sarah's tentative steps toward healing, Mickelson (Where I Belong) attentively showcases the mending power of tenderness, patience, and love in this moving read."—Publishers Weekly
About the Author
Marcia Argueta Mickelson was born in Guatemala and immigrated to the United States as an infant. She attended high school in New Jersey and then graduated from Brigham Young University with a BA in American Studies. She is the author of five novels including Star Shining Brightly, The Huaca, and Where I Belong, and she is a winner of the Pura Belpré Young Adult Author Honor. She lives in Texas with her husband and three sons.
About the Publisher
Carolrhoda Lab® is dedicated to distinctive, provocative, boundary-pushing fiction for teens. From Michael L. Printz Award Honorees to a National Book Award Finalist, Carolrhoda Lab novels probe and examine the young-adult condition one novel at a time, affording YA authors and readers an opportunity to explore and experiment with thoughts, ideas, and paradigms in the human condition. For more information, visit www.lernerbooks.com or call 800-328-4929.
Follow us online:
Blog: lernerbooks.blog
Twitter: @LernerBooks
Facebook: Lerner Publishing Group
Instagram: @LernerBooks
Tiktok: @LernerBooks
Pinterest: @LernerBooks
        Look inside at lernerbooks.com.
The Weight of Everything
May 2023
$19.99 Hardcover, Jacketed
eBook Also Available
Ages 12 – 18
HC: 978-1-7284-7535-6
240 Pages ● 5 1/2 x 8 1/4
Media contacts:
Lindsay Matvick
Publicity Director
800-328-4929, x385
lmatvick@lernerbooks.com
Megan Ciskowski
Associate Publicist
800-328-4929, x347
mciskowski@lernerbooks.com