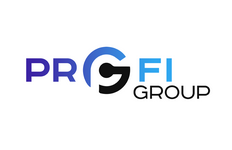 Artificial Intelligence, Trading and the
LONDON, UK, Sept. 12, 2023 (GLOBE NEWSWIRE) — In the world of finance and investing, technology and artificial intelligence have evolved into much more than just tools. They have become cornerstones for creating new paths and opportunities. One company that is innovating approaches to investing and trading is PROFI GROUP.
In this article, we'll look at how PROFI GROUP is using artificial intelligence to change the rules of the game in the world of trading and investing, and how it is creating decentralized autonomous organizations (DAOs) to give investors more control.
PROFI GROUP is a fund with a pool of over $8 billion that has found a way to harness the power of artificial intelligence (AI) to predict rising real estate prices and invest in the most promising areas. Their system analyzes large amounts of data, takes into account factors that might go unnoticed by the human eye, and provides investors with valuable information to make informed decisions.
PROFI GROUP Pros:
– Using AI to predict real estate prices: PROFI GROUP has developed a unique algorithm that is able to analyze the real estate market and predict its future state with high accuracy. This allows investors to get information about when and where real estate investment is most profitable.
– Investing in the most promising areas: PROFI GROUP Artificial Intelligence actively researches the market and identifies the most promising sectors for investment. This allows them to diversify their portfolio and maximize returns for their investors.
– Creating DAOs: PROFI GROUP is also keeping up with the times by creating decentralized autonomous organizations (DAOs) that give investors more control over their investments. This means that allocation decisions are made collectively and transparently, which promotes trust and fair governance.
– Investing in green companies: PROFI GROUP demonstrates an example of how financial returns can be combined with social responsibility. Their investments in green companies contribute to a more sustainable economy and society, which is beneficial for the long-term return on investment. This is not only profitable in terms of profit, but also contributes to the realization of environmental goals.
– Education: The company also places great importance on educating and informing their investors. They provide access to educational materials and analyst reports that help clients make informed decisions and understand the world of finance.
Investors looking for modern and efficient ways to manage their assets can find in PROFI GROUP a partner who is ready to change the rules of the game in the world of finance and investment.
Website: https://profigroup.systems/ 
Telegram: https://t.me/profigroupsystems 
James Clare, Head of Public Relations 
Email:- jamesclare@profigroup.systems
Disclaimer: The information provided in this press release is not a solicitation for investment, or intended as investment advice, financial advice, or trading advice. It is strongly recommended that you practice due diligence (including consultation with a professional financial advisor) before investing in or trading securities and cryptocurrency.