ATLAS GLOBAL BRANDS ANNOUNCES BERNIE YEUNG AS CEO AND JASON
VANCOUVER, BRITISH COLUMBIA, CHATHAM, ONTARIO and TEL-AVIV, ISRAEL, Jan. 31, 2023 (GLOBE NEWSWIRE) — Atlas Global Brands Inc. ("Atlas Global" or the "Company") (CSE: ATL), a cannabis company with expertise across the cannabis value chain, is pleased to announce Bernie Yeung as CEO and Jason Cervi as CFO effective January 31, 2023.
On January 4, 2023, Atlas Global announced the completion of its business combination and on January 13, 2023, commenced trading on the CSE under the symbol "ATL". Bernie and Jason joined Atlas Global as General Manager, Head of Global Operations and Head of Finance and Administration, respectively, for the purposes of a transitional period. Their executive appointments are part of Atlas Global's transition to a publicly traded company. Bernie succeeds Sheldon Croome, Co-Founder of Atlas Growers.
"Bernie's extensive experience and impressive track record of driving growth, profitability and operational excellence in the cannabis industry made him the ideal leader for Atlas," said Elan MacDonald, Director, Atlas Global. "Jason is a talented finance executive with public company and operational experience in highly regulated industries. We are confident that both Bernie and Jason will provide strong leadership as we bring together multiple companies across different cultures, locations and specialty areas."
Bernie is an accomplished sales and market executive, with almost 20 years of experience in cannabis, alcohol and consumer packaged goods industries. Bernie has held senior executive roles in cannabis, including leadership positions with multiple publicly traded licensed producers. Bernie is the former Senior Vice President, Sales & Marketing for Aphria and the newly merged Tilray. Previously, Bernie was the head of marketing for Brown Forman (parent company of Jack Daniel's). Bernie has international experience with Dr Pepper Snapple Group and has experience navigating regulated industries with controlled products. Bernie has an MBA from Laurier University and an Honours Bachelor of Commerce degree from York University.
"I am excited and energized by the opportunities ahead for Atlas Global," said Bernie Yeung, CEO of Atlas Global. "As a fully integrated cannabis company, we have a significant opportunity to leverage all facets of the value chain in place today – international reach, unique product portfolio, genetics and in-house production and distribution. I believe we are well-positioned to create significant long-term value for our shareholders."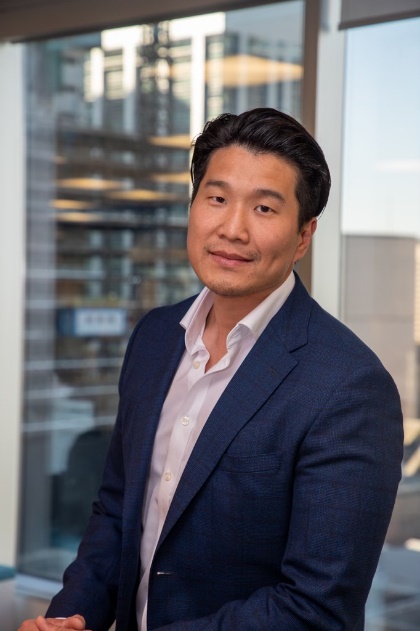 Jason has over 20 years of experience working in large global publicly traded organizations with market capitalizations in excess of US$10 billion, across several highly regulated industries including health care, medical devices, aerospace and defense, with extensive background in building and leading high performing teams. Jason has deep technical and operational knowledge and expertise in M&A and business integrations. Jason is a Chartered Professional Account and holds a Bachelor of Commerce degree with a minor in Economics from DeGroote school of business at McMaster University.
"I am honoured and incredibly excited to take on the CFO role as we aim to build a leading international cannabis company with a solid economic value proposition and a commitment to strong governance, transparency and accountability," said Jason Cervi, CFO of Atlas Global. "I look forward to leveraging my deep financial and operational experience and working closely with our teams to make this merger a success for our shareholders."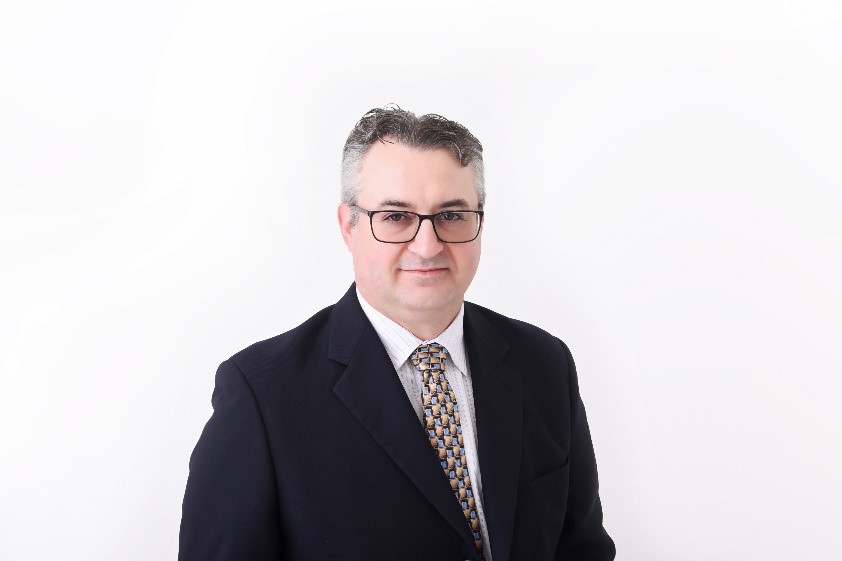 MacDonald added, "On behalf of the Board, we would like to extend our sincere thanks and appreciation to Sheldon Croome, for his leadership during both before and while executing the merger of Atlas Global."
About Atlas Global Brands
Atlas Global is a licensed cannabis company operating in Canada and Israel with expertise across the cannabis value chain: cultivation, manufacturing, marketing, distribution, and pharmacy. Atlas currently serves eight countries: Australia, Canada, Denmark, Germany, Israel, Norway, Spain, and the United Kingdom. In addition to a differentiated product mix, geographic dispersion of brands demonstrates a well-established, diversified business model. Atlas currently operates two fully accredited and licensed cannabis facilities, including one EU-GMP facility. For more information, visit: www.atlasglobalbrands.com.
Additional Information
Bernie Yeung
Chief Executive Officer
1-844-415-6961
invest@atlasglobalbrands.com
Alyssa Barry
Media and Investor Relations
1-833-947-5227
invest@atlasglobalbrands.com
Forward-Looking Information
This news release contains "forward-looking information" and "forward-looking statements" (collectively, "forward-looking statements") within the meaning of the applicable Canadian securities legislation. All statements, other than statements of historical fact, are forward-looking statements and are based on expectations, estimates and projections as at the date of this news release. Any statement that involves discussions with respect to predictions, expectations, beliefs, plans, projections, objectives, assumptions, future events or performance (often but not always using phrases such as "expects", or "does not expect", "is expected", "anticipates" or "does not anticipate", "plans", "budget", "scheduled", "forecasts", "estimates", "believes" or "intends" or variations of such words and phrases or stating that certain actions, events or results "may" or "could", "would", "might" or "will" be taken to occur or be achieved) are not statements of historical fact and may be forward-looking statements.
Forward-looking information in this news release includes statements regarding the prospective benefits of the recently completed merger to the Company and the potential growth of medical cannabis market in Israel. Forward looking information is based upon assumptions that are subject to significant risks and uncertainties. The forward-looking information reflects management's current expectations based on information currently available and are subject to a number of risks and uncertainties that may cause outcomes to differ materially from those discussed in the forward-looking information. Such risk factors may include, among others, the risk that the market for medical cannabis in Israel does not expand as expected and that the merger does not realize the expected benefits.
Although the Company believes that the assumptions and factors used in preparing the forward-looking information are reasonable, undue reliance should not be placed on such information and no assurance can be given that such events will occur in the disclosed time frames or at all. New risk factors emerge from time to time, and it is impossible for the Company's management to predict all risk factors, nor can the Company assess the impact of all factors on Company's business or the extent to which any factor, or combination of factors, may cause actual results to differ from those contained in any forward-looking information.
The forward‐looking statements set forth herein concerning the Company reflect management's expectations as at the date of this news release and are subject to change after such date. The Company disclaims any intention or obligation to update or revise any forward‐looking statements, whether as a result of new information, future events or otherwise, other than as required by law.
Neither the Canadian Securities Exchange nor its Market Regulator (as that term is defined in the policies of the CSE) accepts responsibility for the adequacy or accuracy of this release.