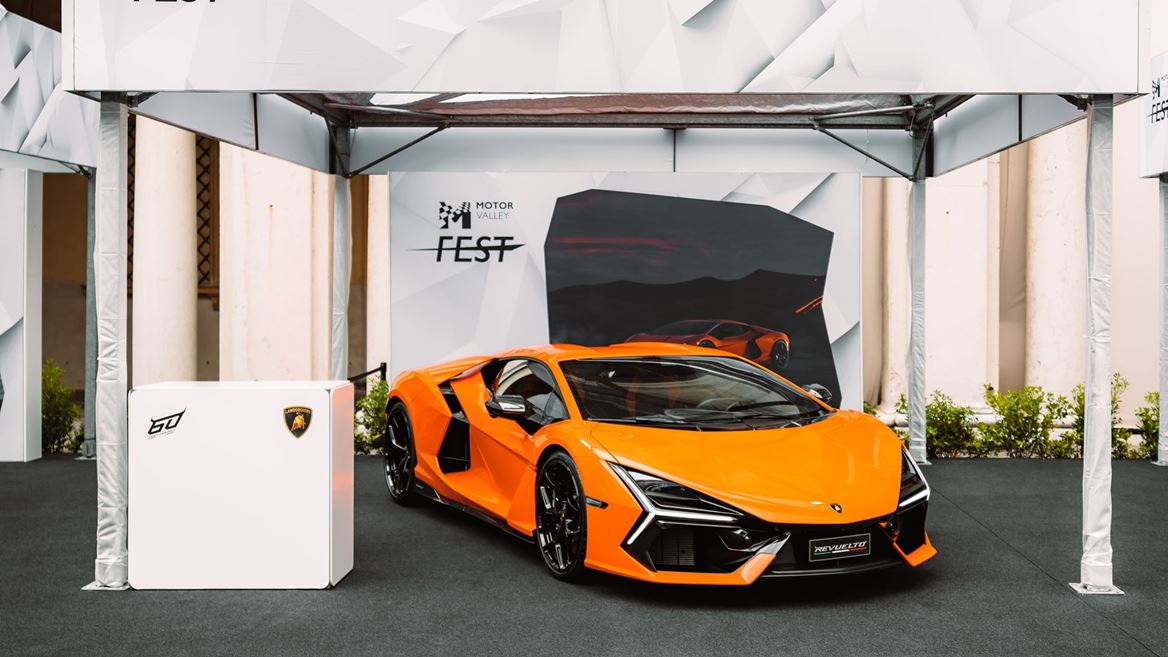 Automobili Lamborghini in the spotlight at Motor Valley Fest 2023
The Sant'Agata-based company will feature in talks and showcase the new Revuelto
Sant'Agata Bolognese, May 11, 2023 – Motor Valley Fest returns in Modena, and Automobili Lamborghini takes its place at the premier event for automobile enthusiasts. Now in its fifth edition, Motor Valley Fest 2023 is the place to be for all motor aficionados, industry insiders, and the Italian and international automotive community. With a variety of meetings, round-table discussions and other initiatives, Motor Valley, which represents worldwide excellence in the automotive industry, will be celebrated for four days from 11 to 14 May.
Automobili Lamborghini will be on-site in two capacities: with featured speakers in the discussions that mark the opening day, but also throughout the event with a company stand showing the all-new Revuelto, the company's first plug-in hybrid that car enthusiasts will have the chance to admire at first hand.
Stephan Winkelmann, Chairman and CEO of Automobili Lamborghini, was one of the special panelists this morning at the Motor Valley Top Table, the opening event of the Fest moderated by Quattroruote editor-in-chief Gianluca Pellegrini. Discussions covered some of the most current topics in the automotive industry including electrification, skill development, sustainability, and evolutions in the luxury automobile market.
In the afternoon Lamborghini executives will be involved in panels covering topics such as human resources and the search for new skills, which will be necessary for the evolution of the automotive sector, as well as topics around the production chain, finance and economics.