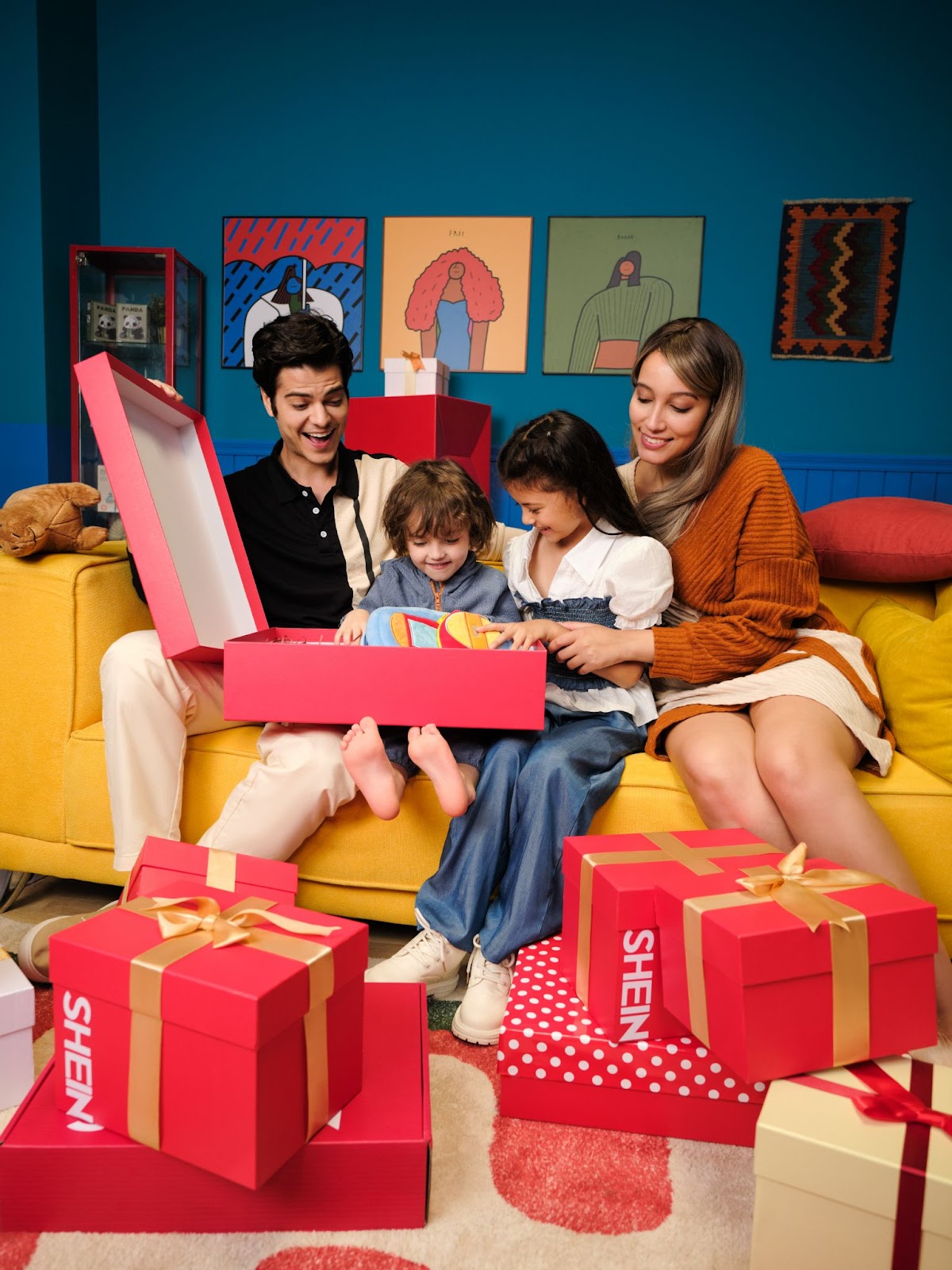 Toronto, ON, Nov. 09, 2023 (GLOBE NEWSWIRE) — Get a head start on holiday shopping this year with SHEIN, as the retailer delivers amazing deals ahead of the gift-giving season. Leading the pack, SHEIN starts its yearly Black Friday must-have sales weeks in advance, giving style-savvy shoppers time to peruse and purchase their holiday giftings with no rush. From trendy home decor and playful holiday party supplies to stylish fashion finds, the e-commerce site provides a range of potential presents and more for you and your loved ones this season. 
From now through November, SHEIN is celebrating Black Friday, the biggest sales event of the year, with best-selling items discounted up to 90% off. In addition, for even more savings, keep an eye out for the flash sales featuring markdowns on over 300,000+ products. What's more, with the participation of many of the online retailer's brands, SHEIN has become the season's ultimate online holiday marketplace. Find everything you need to check off your holiday shopping list and more this year on SHEIN. 
To help you find the season's best deals, we've assembled a list of the trendiest items from the Black Friday sale so that you don't miss out on any of the amazing products and deals SHEIN has to offer.
Home
We love these chic, multi-colour glass candle holders that will help elevate your table centrepiece at your next dinner party. Vases start at $8.42, so feel free to mix and max.
These highly-rated decorative "yarn ball" pillows make a perfect gift or cozy addition to your couch set-up. They come in a variety of colours, starting at $14.70. 
This plush fur blanket will keep you warm throughout winter or make a great cozy gift for a friend or loved one. 
Entertaining
These disco cocktail stirrers are a must-have for any host during the holiday season; dress up your drink in a flash. 
Grab some heart-shaped serving dishes to spruce up your refreshment table at your next get-together. 
Get creative with this uniquely shaped champagne glassware line, from elegant swans to hearts, mix and match between 6 different styles, starting at $6.63. Cheers!
Women's Fashion 
This black jumpsuit is an easy and comfortable way to look effortless and chic; pair it with black heels and wear it on your next date night. 
Upgrade your winter coat wardrobe with this top-rated puffer jacket starting at $81.59.  
It's always a good time to stock up on essentials, and we're loving these top-selling ribbed knit crop tops, available in a 4-pack for $20.39. 
Accessories
This heart phone case provides adorable, yet durable, protection for your phone while also making a cute gift for a loved one; available in 9 different colours. 
Party season is upon us, and this metallic clutch will perfectly complement any outfit and with enough storage room for all your essentials. 
This woven basket is a great way to store your make-up or serves as an elegant gift basket to fill with beauty goodies for your friends.
Kick off your holiday shopping spree with SHEIN's seasonal deals by visiting the retailer's site or download the SHEIN app today. 
#
About SHEIN
​​SHEIN is a global online fashion and lifestyle retailer, offering SHEIN branded apparel and products from a global network of vendors, all at affordable prices. Headquartered in Singapore, SHEIN remains committed to making the beauty of fashion accessible to all, promoting its industry-leading, on-demand production methodology, for a smarter, future-ready industry. To learn more about SHEIN, visit www.sheingroup.com.
SHEIN Website | ca.shein.com  
Instagram | @shein_ca
#SHEINGoodFinds
#SHEINblackfriday
SHEIN Black Friday Holiday Shopping