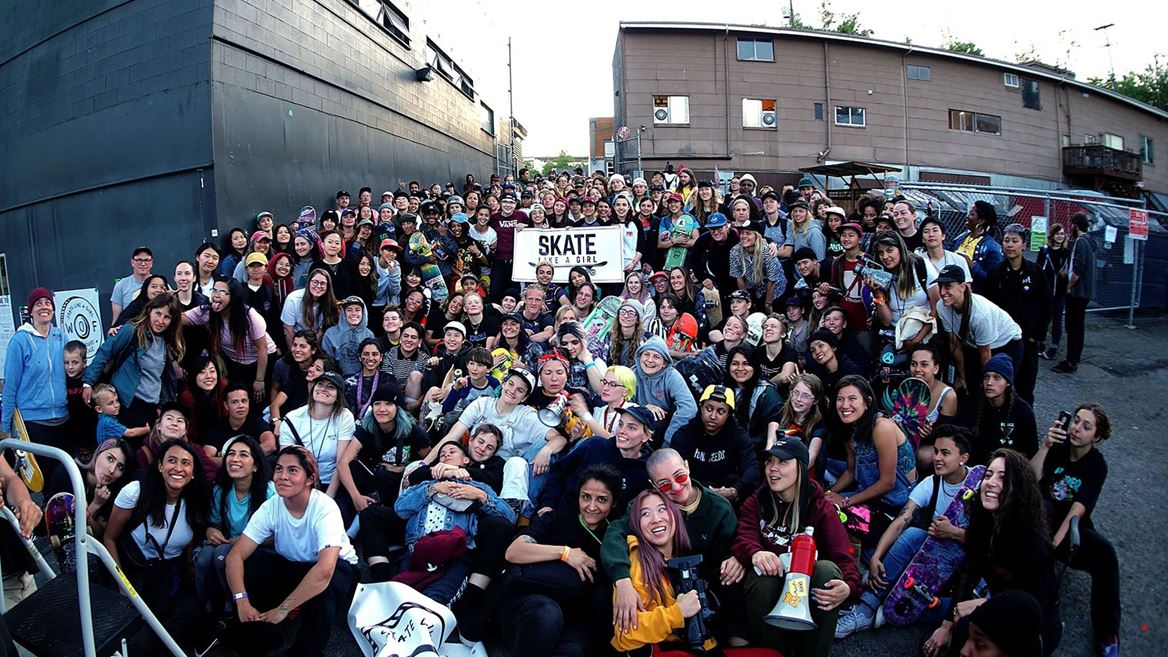 Being an Olympian is much more than just excelling at sport
06 Apr 2023 – On the International Day of Sport for Development and Peace (IDSDP), the International Olympic Committee (IOC) is paying tribute to athletes who are actors of change and is launching the "Athletes Giving Back" Learning Course, a dedicated programme to help them continue to make a positive impact in and beyond sport.
Athletes not only inspire the world through their achievements at the Olympic Games, they are also role models through the uplifting work they do to give back to their communities. They actively take part in the collective effort of the Olympic Movement to contribute to a peaceful, healthier, more equal, inclusive and sustainable society through sport, 365 days a year.
New learning course for athletes
The Athletes Giving Back course, which will be available on the Athlete365 Learning platform in various languages, features expert insights and advice designed to provide athletes with the tips, tools and resources they need to use sports-based approaches to make a positive contribution to sustainable development and social change.
With practical guidance and inspirational case studies from athletes who have already been leveraging their unique position in sport to drive social change, this interactive course provides a step-by-step guide to supporting and developing safe, inclusive and sustainable sports-based projects that promote education and livelihoods, equality and inclusion,  health, peace and safe communities, and environmental sustainability.
Mexican triathlete-turned-entrepreneur Eligio Cervantes, who completed the Athlete365 Business Accelerator course and is featured in the Learning Course, opened his bicycle store KINEIN3T in Tulancingo, Mexico. One of the major obstacles that the shop faced from the very beginning was the lack of bicycle culture and infrastructure in the city.
"As Olympians, we have the power to make a difference in society", said Eligio Cervantes. "I now think of KINEIN3T as a platform through which I can really drive positive social change in my town and on a wider scale. For example, with my shop, the growing support has given us a strong, united voice in the public forum and we are pushing for bike rights, with the creation of more safe spaces for riders, especially women and girls, our top priority."
British swimmer Alice Dearing is another example of an athlete who is giving back to her community. Alice is helping to increase diversity in swimming via the Black Swimming Association (BSA), which she co-founded. BSA works with local communities to promote water safety, drowning prevention and the benefits of aquatics through water familiarisation.
"It's not always easy and it is challenging, it's emotional, it can be draining; but I just know it's worth it because I don't want to finish my career one day and look back on everything I've done and think, 'Oh, I probably could have tried a bit harder to make it a better place for people'," she said.
The Athletes Giving Back course also outlines some of the other ways that athletes can support sustainable development through sport, including by using their voices to draw attention to and advocate for key issues; engaging with their networks to learn and share more about topics that interest them; supporting existing social change initiatives; and exploring career and social business opportunities.
These actions could contribute to one or more of the UN Sustainable Development Goals (SDGs) and are guided by the various strategies adopted by the IOC to ensure that sustainable development approaches are embedded within the organisation, including Olympism365 – the organisation's strategy to strengthen the role of sport and Olympism as an important enabler of the SDGs.
Athletes for Good Programme
The IOC's efforts to support athletes who are making a difference in the world already include the Athletes for Good Programme – an initiative led by Worldwide Olympic Partner P&G, which celebrates the efforts of Olympians and Paralympians who step up and serve others by providing grants to the causes they champion and the work they do to drive positive change in their communities.
Among the athletes whose efforts have been recognised is American skateboarder Mariah Duran, who won funding from Athletes for Good to support a charity that helped her own journey in skateboarding, and now provides a path for the next generation.
Skate Like A Girl aims to make skateboarding more inclusive by empowering girls and giving them the confidence to follow their dreams, just as Duran did when she competed at the Olympic Games Tokyo 2020. Now, Duran hopes she can use her platform as an Olympian to inspire others.
"I would not be where I am today without the community and experiences I got at Skate Like a Girl," she explains. "For me, being an Olympian is much more than just excelling at my sport; it's also about using my platform to help the next generation of women skaters coming up to reach their potential and dream big."
In addition to Duran, beneficiaries of Athletes for Good include Cynthia Appah – a Canadian bobsledder who works with the charity Fast and Female, which aims to keep girls active in sport.
Founded in 2005 by Olympic gold medal-winning cross-country skier Chandra Crawford, the charity set out to address the statistic that girls in Canada drop out of sport at twice the rate of boys by the age of 14. Appiah is one of many Olympians from a range of sports who have volunteered their time at the charity's non-competitive events across Canada, which aim to introduce young girls to inspiring sporting role models.
"As athletes and role models, we can help in our own little ways to encourage as many girls as possible to stay physically active. It doesn't even have to be competitive sport, but to help them realise the benefits of keeping the body moving."
A collective effort for maximum impact
Whilst athletes regularly give back to their communities, it is through the collective effort of the IOC and all stakeholders of the Olympic Movement – athletes, National Olympic Committees (NOCs), International Federations (IFs), commercial partners, etc. – that sport can drive positive and long-lasting societal impact.
The most visible evidence of this commitment is the Olympic Games themselves, which bring together athletes from 206 NOCs and the IOC Refugee Olympic Team. The Games have always been critical in sparking real change in a world divided by conflict and ideological differences.
"At the Olympic Games, the athletes set aside all the differences that divide the world," IOC President Thomas Bach said in his video message for the IDSDP. "They compete fiercely against each other, while living peacefully together under one roof in the Olympic Village. This makes the Olympic Games such a powerful symbol of peace."
Beyond the Games, the opportunity to scale impact through a collective action approach is reflected in the IOC's Olympism365 strategy, which is designed to connect people with the Olympic values, everywhere, every day, while strengthening the role of sport as an important enabler for the UN SDGs.
This strategy recognises the importance of bringing together societal actors in different fields to work towards a common goal. It seeks to use the convening role of the IOC and the Olympic Movement to build partnerships with the most relevant organisations to actively contribute to sustainable development, peace and positive societal impact.
In the lead-up to IDSDP, ioc.org has been running a series of stories showcasing a number of inspiring initiatives demonstrating the impact of such partnerships.
This collective effort that aims to facilitate access for all and encourage the practice of sport throughout communities, from grassroot to elite, is the cornerstone of a peaceful, inclusive, integrated, healthy and thriving society.