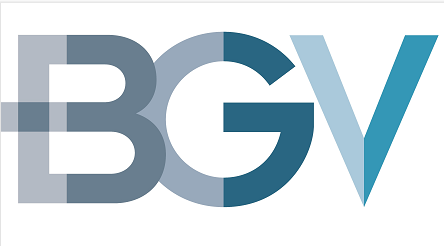 BioGeneration Ventures closes BGV Fund V at €150 million
BGV's largest fundraising to date, bringing total funds under management to over €400 million.BGV V was oversubscribed amid strong investor demand.BGV V attracts US institutional investors and corporate investors including Eli Lilly and Company, Novo Holdings and Bristol Myers Squibb.
NAARDEN, The Netherlands, July 13, 2023 (GLOBE NEWSWIRE) — BioGeneration Ventures (BGV), a leading early-stage VC in European biopharma, today announces the closing of BGV V at €150 million, its largest fund since launching its first fund in 2006.
BGV V was oversubscribed, with strong demand from both existing and new investors, with existing investors Eli Lilly and Company, Novo Holdings and Bristol Myers Squibb, further strengthening BGV's investor base of strategic life sciences and institutional investors. Of the new investors in the fund, 78% were of US origin, all of whom are either large financial institutions or global life sciences companies.
BGV V will build on the successful investment strategy of previous BGV funds: dedication to early-stage ventures, company creation and seeking out therapeutic innovations that stem from truly differentiated science and are supported by convincing experimental data. BGV V expects to invest in approximately 12 companies focusing on drug discovery and development.
BGV portfolio successes include Acerta Pharma, which was acquired by AstraZeneca for approximately $7 billion, and whose lead cancer asset has subsequently become the blockbuster medicine, Calquence®. More recently, BGV announced the acquisition of Synaffix by Lonza for €160 million, including a €100 million upfront cash payment.
Edward van Wezel, Managing Partner at BGV said, "The successful closing of our Fund V demonstrates continued investor confidence in BGV's strategy of building new companies with the goal of creating transformational treatments and generating superior returns. We are ideally positioned to support our portfolio companies and their founders with the capital and expertise they need to progress projects from discovery to clinical proof-of-concept. We are delighted that several leading global pharmaceutical companies share our conviction in the potential of early-stage European biotechs by investing in BGV V."
Companies in the current BGV portfolio include: Azafaros, whose clinical candidate focusing on certain rare lysosomal storage disorders in children recently entered into a phase II study; Dualyx, which raised a €40 million financing to progress potential treatments in immunological diseases; and Complement Therapeutics, which received its initial funding from BGV in 2021 and recently raised €72 million in a Series A round to continue the clinical development of its lead product targeting the most common, and currently untreatable, eye-diseases with a novel gene therapy approach.
For more information, please contact:
BGV Investor Relations
Robbert van de Griendt
General Partner IR & Impact
Email: robbert@biogeneration.vc
BGV Communications
Laura Asbjornsen
Head of Communications
Email: info@biogeneration.vc
Brunswick Group
Ayesha Bharmal, Charis Gresser
Email: abharmal@brunswickgroup.com, cgresser@brunswickgroup.com
Notes for Editors:
About BGV
BioGeneration Ventures (BGV) is a venture capital company, with a focus on early-stage European biotech companies. With a strong track record of significant financial returns through its investments in healthcare innovations and providing the expertise to build world-class companies, BGV manages over €400 million of funds, and invests in areas where true scientific innovations, unmet medical needs, and the potential to demonstrate a significant proof of concept all converge. BGV strives to work with founding teams to progress science and build successful companies and uses its experience to guide progress into clinical trials, leading to successful drug development and value realization for its investors. BGV applies its expertise in a rigorous process to select the most compelling opportunities with the best prospects for exit.
BGV is the early-stage focused platform partner of Forbion, a leading European life sciences venture capital fund with €3 billion in capital under management, and is based in Naarden, The Netherlands. For more information, please visit: http://www.biogenerationventures.com.
The Fund V received an investment from the European Investment Fund, notably as part of the Venture Centre of Excellence initiative supported by the Health Compartment of the Sustainable Development Umbrella Fund, with the financial backing of the European Union under the European Fund for Strategic Investments ("EFSI") set up under the Investment Plan for Europe. The purpose of EFSI is to help support financing and implementing productive investments in the European Union and to ensure increased access to financing.