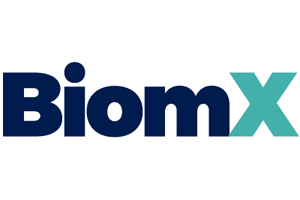 BiomX Announces the Appointments of Jason M. Marks
CAMBRIDGE, Mass. and NESS ZIONA, Israel, May 12, 2023 (GLOBE NEWSWIRE) — BiomX Inc. (NYSE American: PHGE) ("BiomX" or the "Company"), a clinical-stage company advancing novel natural and engineered phage therapies that target specific pathogenic bacteria, today announced the appointments of Jason M. Marks and Michael E. Dambach to its Board of Directors.
"We are pleased to welcome Jason and Michael to our Board of Directors," said Jonathan Solomon, Chief Executive Officer of BiomX Inc. "Each of these highly accomplished individuals brings significant experience and business acumen within the life sciences sector that will help guide our financial, legal, governance and regulatory decisions as we advance our lead program, BX004, in cystic fibrosis."
Mr. Marks is a senior global life sciences executive for clinical stage to commercial businesses with extensive experience in public company board management. Mr. Marks most recently served as Executive Vice President, Chief Legal and Compliance Officer, Corporate Secretary, and as Senior Advisor, with Amarin Corporation plc, where he was responsible for leading the legal, compliance, and legal operations functions acting as a strategic advisor to the management and the Board. Prior to joining Amarin, Mr. Marks served as Chief Legal Officer and Head of Corporate Development for TerrAscend Corp, where he was responsible for the management of legal, compliance and corporate development functions. Mr. Marks was also Chief Legal Officer and Corporate Secretary for InflaRX, N.V. Earlier in his career, Mr. Marks held senior legal and compliance roles with Bausch Health Companies, including as SVP, Head Legal, Branded Rx and Global Litigation & Government Investigations, at Alcon Laboratories, including as Head Legal, North America and Global Litigation and Government Investigations, and for Stryker Corporation in both the United States and in Europe. He received his A.B in History from the University of Chicago and received his J.D. (with honors) from the George Washington University Law School.
Mr. Dambach has over two decades of experience in the life sciences and financial services sectors and currently serves as Vice President and Treasurer of Biogen Inc., where he is responsible for capital allocation, cash and liquidity management, financial and operational risk management, and general corporate stewardship. Prior to joining Biogen, Mr. Dambach served as Assistant Treasurer with Thermo Fisher Scientific Inc., where he implemented the treasury integration strategy between Thermo Election and Fisher Scientific and was responsible for capital markets activities and the development of strategic balance sheet management strategies, including the redemption of long-term debt and share repurchases. Earlier in his career, Mr. Dambach held several senior executive level roles within the financial services sector, including FleetBoston Financial Corporation and BankBoston. Mr. Dambach received his B.S. in Business Administration from the University of New Hampshire and received his M.B.A. from Boston University. Mr. Dambach holds the Chartered Financial Analyst (CFA) certification.
About BiomX
BiomX is a clinical-stage company developing both natural and engineered phage cocktails designed to target and destroy bacteria in the treatment of chronic diseases. BiomX discovers and validates proprietary bacterial targets and customizes phage compositions against these targets. For more information, please visit www.biomx.com, the content of which does not form a part of this press release.
BiomX Contacts:
Investor Relations:
LifeSci Advisors, LLC
John Mullaly
(617)-698-9253
jmullaly@lifesciadvisors.com
BiomX, Inc.
Anat Primovich
Corporate Project Manager
+972 (50) 697-7228
anatp@biomx.com
Source: BiomX Inc.