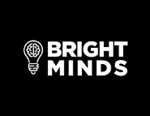 Bright Minds Biosciences Announces Non-Executive Director
NOT FOR DISTRIBUTION TO U.S. NEWSWIRE SERVICES OR FOR RELEASE, PUBLICATION, DISTRIBUTION OR DISSEMINATION DIRECTLY OR INDIRECTLY, IN WHOLE OR IN PART, IN OR INTO THE UNITED STATES
VANCOUVER, British Columbia, Feb. 17, 2023 (GLOBE NEWSWIRE) — Bright Minds Biosciences Inc. (CSE:DRUG) (NASDAQ:DRUG) ("Bright Minds" or the "Company"), a biotechnology company focused on developing novel drugs for the targeted treatment of neuropsychiatric disorders, epilepsy, and pain, today announced the appointment to its board of directors (the "Board") of David Weiner, MD, as a non-executive director. The appointment is effective immediately.
"I am delighted to welcome David to the Bright Minds Board. He is an accomplished neuroscientist and biotech entrepreneur who brings extensive experience in the psychedelics space. The breadth of his work with 5-HT2A compounds is ideally suited to supporting the advancement of our next-generation programs. David holds several patents in the area of selective serotonin modulators, and we look forward to his contributions to the Company," said Ian McDonald, CEO and Co-founder of Bright Minds Biosciences.
"It is an honor to join the Bright Minds Board as the Company transitions from a discovery to a development organization. I am eager to share my perspectives and experience to help Bright Minds progress its innovative clinical and preclinical drug discovery programs," stated David Weiner, MD.
Dr. Weiner has over 25 years of experience in the discovery and clinical development of novel therapeutics for neurological, psychiatric and rare diseases. He began his career at ACADIA Pharmaceuticals, where he held a series of discovery research and clinical development roles working on multiple central nervous system (CNS) therapeutics, most notably pimavanserin, a 5-HT2A receptor inverse agonist, which is approved for the treatment of Parkinson's disease psychosis. Dr. Weiner also served as the Chief Medical Officer (CMO) and Interim Chief Executive Officer (CEO) for Proteostasis Therapeutics, CMO at aTyr Pharma and Lumos Pharma, CEO at Amathus Therapeutics, and as an independent board member and senior executive at Eleusis, a company focused on therapeutic development of psychedelics and novel 5-HT2A receptor agonists. He has authored more than 30 scientific publications and patents and serves on multiple clinical and scientific advisory boards, including the Michael J. Fox Foundation for Parkinsons Research. He received his M.D. from the School of Medicine and Biomedical Sciences, SUNY at Buffalo, was a Howard Hughes Medical Institute Research Scholar at the NIH, trained in neurology at New York Hospital, Memorial Sloan Kettering, Cornell Medical Center, and did a post-doctoral fellowship in neuropharmacology at the University of Vermont.
Dr. Weiner has also been appointed to the Company's Audit Committee, Compensation Committee, and Corporate Governance Committee. Following Dr. Weiner's appointment to the Board and the Audit Committee, the Company has regained compliance with the independent director and audit committee requirements as set forth in Nasdaq Listing Rule 5605.
Option Grants
The Company is also pleased to announce that it has granted an aggregate of 235,000 stock options (the "Options") to consultants and a director of the Company to purchase 235,000 common shares (the "Shares") in the capital of the Company pursuant to the Company's share option plan. The Options are exercisable at an exercise price of $1.05 per Share for a period of five (5) years from the date of grant. The Options are subject to vesting periods over the course of the term of the Options
About Bright Minds
Bright Minds is focused on developing novel transformative treatments for neuropsychiatric disorders, epilepsy, and pain. Bright Minds has a portfolio of next-generation serotonin agonists designed to target neurocircuit abnormalities that are responsible for difficult to treat disorders such as resistant epilepsy, treatment resistant depression, PTSD, and pain. The Company leverages its world-class scientific and drug development expertise to bring forward the next generation of safe and efficacious drugs. Bright Minds' drugs have been designed to potentially retain the powerful therapeutic aspects of psychedelic and other serotonergic compounds, while minimizing the side effects, thereby creating superior drugs to first-generation compounds, such as psilocybin.
Investor Contacts:
Lisa Wilson
E: lwilson@insitecony.com
T: 917-543-9932
Ian McDonald
CEO and Director
E: ian@brightmindsbio.com
T: 917-543-9932
This news release includes certain statements that may be deemed "forward-looking statements". All statements in this new release, other than statements of historical facts, that address events or developments that the Company expects to occur, are forward-looking statements. Forward-looking statements are statements that are not historical facts and are generally, but not always, identified by the words "expects", "plans", "anticipates", "believes", "intends", "estimates", "projects", "potential" and similar expressions, or that events or conditions "will", "would", "may", "could" or "should" occur. Although the Company believes the expectations expressed in such forward-looking statements are based on reasonable assumptions, such statements are not guarantees of future performance and actual results may differ materially from those in the forward-looking statements. Factors that could cause the actual results to differ materially from those in forward-looking statements include market prices, continued availability of capital and financing, and general economic, market or business conditions. Investors are cautioned that any such statements are not guarantees of future performance and actual results or developments may differ materially from those projected in the forward-looking statements. Forward-looking statements are based on the beliefs, estimates and opinions of the Company's management on the date the statements are made. Except as required by applicable securities laws, the Company undertakes no obligation to update these forward-looking statements in the event that management's beliefs, estimates or opinions, or other factors, should change.
Neither the Canadian Securities Exchange nor its Regulation Services Provider accepts responsibility for the adequacy or accuracy of this release.