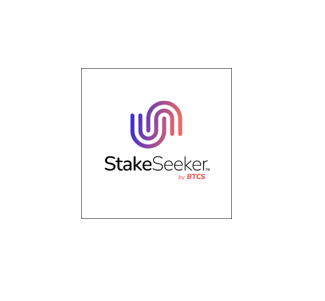 BTCS Addresses Recent SEC Action Against Coinbase and
Silver Spring, MD, June 06, 2023 (GLOBE NEWSWIRE) — BTCS Inc. (Nasdaq: BTCS) ("BTCS" or the "Company"), a blockchain technology-focused company, today addresses the recent Securities and Exchange Commission ("SEC") action against Coinbase regarding its staking operations and clarifies the differences between BTCS's non-custodial staking model and the practices that the SEC has taken issue with.
Today, the SEC took action against Coinbase for its staking operations among other things. Similar to Coinbase, BTCS conducted a thorough analysis over two years ago, concluding in our view, that "Core Staking" as defined by Coinbase, does not create a security. BTCS performs "Core Staking" under the terminology of "non-custodial staking" or "staking-as-a-service". While Coinbase's analysis under the Howey test is valuable (link: here) and we commend their efforts, it is important to note that in a February 10, 2023 blog post, they state "At Coinbase, our core staking service is offered through our Coinbase Earn program, which allows users to stake certain assets for a recurring payment from the blockchain protocol." However, in the Coinbase Earn program, Coinbase takes your private keys, i.e. they hold your crypto, which is a material difference and not in line with their own analysis and assertion under the Howey test regarding an investment of money. By presenting an argument that doesn't apply to the SEC's concerns, Coinbase is muddying the waters and doing a disservice to companies like BTCS, the crypto industry, the general public, and regulators.
BTCS's CEO, Charles Allen, states, "Following the FTX fiasco, industry leaders should be transparent, especially with respect to rules that are clearly black and white versus those that need further clarity. We should work to educate regulators, politicians, and the general public in a positive way to ensure any new regulations or the interpretation of current regulations allow the U.S. to become a leader in blockchain innovation."
BTCS's non-custodial staking-as-a-service platform, StakeSeeker, significantly differs from other industry staking programs. StakeSeeker only operates a non-custodial model, which contrasts with the custodial models utilized by Kraken, Coinbase, and others. The differences between BTCS's StakeSeeker model and the custodial models under scrutiny have been outlined in our recent press release on February 10, 2023, where we clarified how StakeSeeker operates within the parameters of the Howey test and does not in our view create securities. The following table summarizes the key differences between BTCS's, Coinbase's, and Kraken's business models which the SEC has taken issue with.
Key Howey Test ComponentsKrakenCoinbase
(Earn Program)BTCSHas custody of user crypto assets?
i.e. an investmentYesYesNoPool crypto assets with others?
i.e. a common enterpriseYesYesNoExpectation of profits from effort of others?YesYesNo
Allen continues "We believe it is essential to differentiate between non-custodial staking models like ours and the practices that have been called into question by regulators. We have proactively analyzed our staking model and drawn conclusions that align with those presented by Coinbase regarding "Core Staking" and while we believe our non-custodial staking does not create securities, we cannot provide assurances that either the SEC or other regulatory authorities will agree."
"As the oldest public company in the crypto and blockchain sector, we have learned many lessons over the years. Our commitment to offering a transparent, secure, and compliant non-custodial staking model demonstrates our dedication to the best interests of the industry and the general public." stated Allen.
For more information on BTCS's StakeSeeker and its non-custodial staking model, please visit https://stakeseeker.com/.
About BTCS:
BTCS Inc. is a Nasdaq listed company operating in the blockchain technology space since 2014 and is one of the first U.S. publicly traded companies with a primary focus on blockchain infrastructure and staking. BTCS secures and operates validator nodes on disruptive next-generation blockchain networks that power Web 3, earning native token rewards by staking our proof-of-stake crypto assets. "StakeSeeker" is BTCS' newly introduced proprietary Cryptocurrency Dashboard and Staking-as-a-Service platform, developed to empower users to better understand and grow their crypto holdings with innovative portfolio analytics and a non-custodial process to earn staking rewards on crypto asset holdings. Users can easily link and monitor their cryptocurrency portfolios across exchanges, wallets, validator nodes, and other sources; and have access to a suite of data analytic tools such as performance and reward tracking. StakeSeeker's Staking Hub allows users to earn rewards by directly participating in network consensus mechanisms by staking and delegating their cryptocurrencies to company-operated validator nodes for a growing number of supported blockchains. As a non-custodial validator operator, BTCS receives a percentage of token holders staking rewards generated as a validator node fee, creating the potential opportunity for a highly scalable business with limited additional costs. For more information visit: www.btcs.com.
Investor Relations:
ir@btcs.com