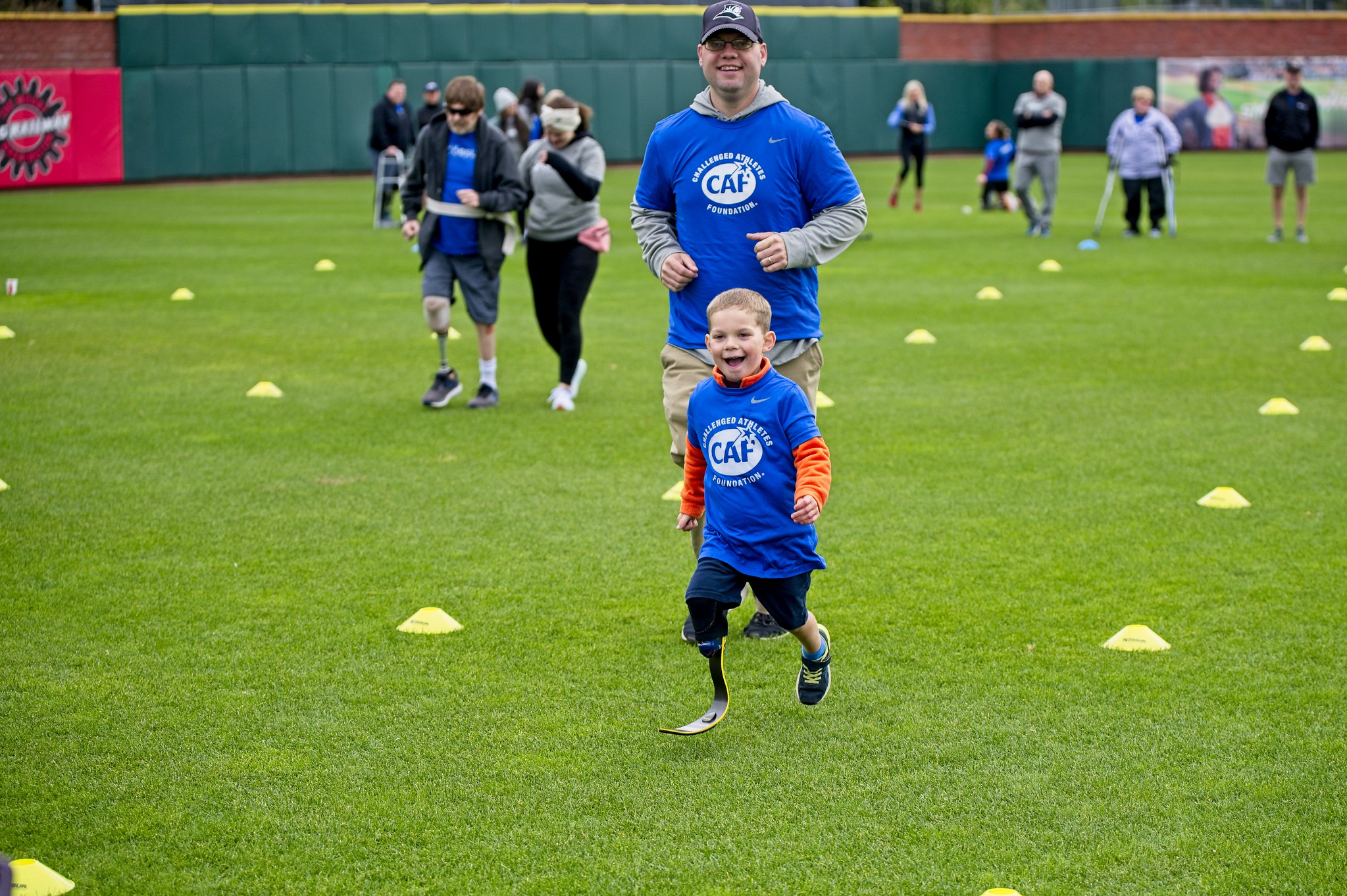 Challenged Athletes Foundation (CAF) and Össur Continue to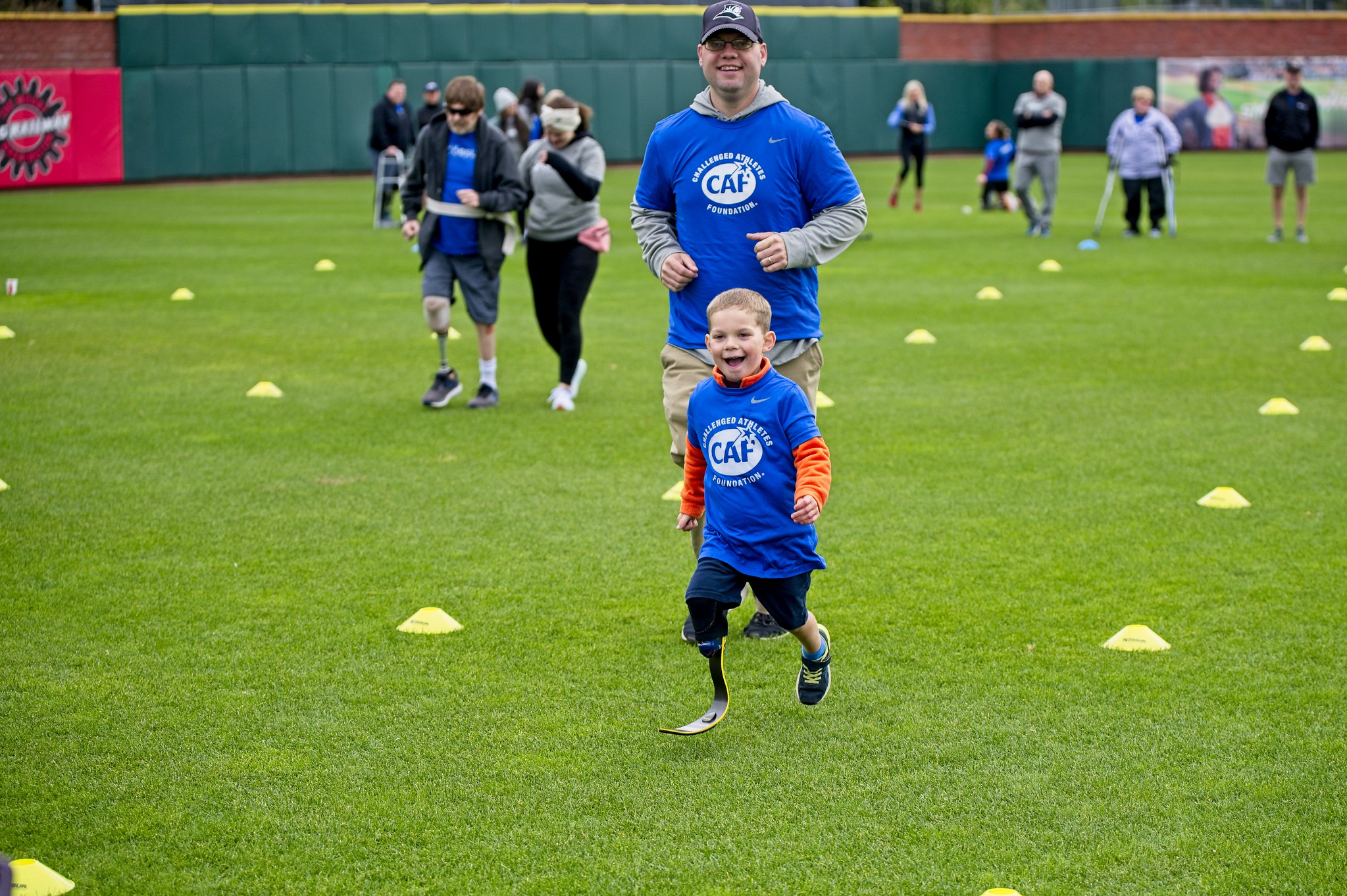 SAN DIEGO, CA, April 18, 2023 (GLOBE NEWSWIRE) — Through a partnership that has spanned nearly 30 years, Challenged Athletes Foundation (CAF) and global prosthetics partner Össur have provided over 1,500 sports prostheses to individuals with limb loss and limb difference. In conjunction with CAF's 2023 Grant Distribution this year, another 108 Össur prosthetic sports feet and knees were granted to deserving athletes to experience enhanced mobility. In addition to distributing life-changing grants, the partnership proudly announces the 2023 Ossur and CAF Running and Mobility Clinic schedule for amputees across the US to pursue their mobility and physical fitness goals. CAF's commitment to empowering people with physical challenges aligns with Össur's mission to provide the latest technology so that more people can live without limitations.
"Approximately 2 million Americans live with limb loss or limb difference today, and an additional 185,000 people undergo amputations each year.  Many people with limb loss or limb difference struggle with mobility, which is why Össur contributes hundreds of its innovative prosthetic limbs to CAF's annual grant program recipients," said Sveinn Sölvason, President & CEO at Össur. "Each year, CAF and Össur, working alongside each individual's personal prosthetist, make it possible for hundreds of  people to unleash their athletic potential with critical access to innovative sports prostheses, expert coaching, and instruction."
Össur's 2023 Grantees Include :
Elijah Schultz (12) of Joplin, MO
Elijah was born with Amniotic Band Syndrome, requiring multiple surgeries on his hands and feet. In spite of that, he started competing at just 2 years old with a goal to play in the NFL or Major League Baseball. Elijah enjoys wrestling and baseball, is the quarterback of his football team and is striving to become the World Record holder in the bench press for his age and weight class.
Lincoln McManus (13) of Corvallis, OR
Lincoln became a below-knee amputee as a result of a lawn mower accident in 2017. An avid outdoorsman, he's participated in as many adaptive opportunities as he can find, and dreams of becoming the first NHL goalie with a prosthetic leg. An Össur Sports Prosthetic Grant will ensure that he can continue participating fully in sports with his teammates.
Cassandra Perkins (29) of Ardmore, AL
Cassandra was running 20 miles a week when she broke her tibia and fibula. During surgery, she developed an infection that eventually resulted in the amputation of her leg. A lifelong runner and mother of 3 children, she couldn't fathom life without running again. The Össur sports foot leg will allow Cassandra to regain her active life, keep pace with her kids, and continue living life to the fullest.
Lynda Fisher (53) of Tifton, GA
In 2018, Lynda and her daughter were struck by a truck while training for a triathlon. Her daughter was killed instantly, and Lynda's leg was eventually amputated after years of chronic pain and limited mobility. As a lifelong runner who always bonded with her family through marathons and racing, she plans on using her Össur sports prosthesis to achieve even greater health and agility.
Ernie Rice (67) of Flagstaff, AZ
After serving as a high school athletics coach for over 35 years, Ernie lost his leg due to an infection after stepping on a nail. He continues to coach and teach and enjoys participating in the 4.2-mile Pat's Run sponsored by the Pat Tillman Foundation every year, a long-time tradition for him. An Össur Sports Prosthetic Grant will also help him play tennis with his eight-year-old granddaughter.
Össur + CAF Running and Mobility Clinics
"In addition to providing grants for sports prostheses, we also host a series of popular no-cost Running and Mobility Clinics in key cities across the U.S. so people with lower limb loss and limb difference can improve their mobility," said Lauren Gerrbi, Programs Manager at CAF. "Whether an individual wants to run a 5k with their family, join their school track team or is striving to become a Paralympian, they can begin their journey at one of our Clinics,  and continue progressing with the support of their community."
The free Össur and CAF Running and Mobility Clinics provide a supportive, encouraging environment where people with lower limb loss and limb difference can learn to walk, run and move more efficiently with their prostheses. Attendees work alongside their peers and local medical professionals, receive tips and inspiration from world-class Team Össur members, Össur and CAF Athlete Ambassadors, and benefit from specific guidance provided by world-renowned gait expert Robert Gailey, Ph.D., PT, and coaching from Paralympian, CAF Athlete Eric McElvenny. 
This year, Össur + CAF Running and Mobility Clinics will take place in the following locations:
DATE                           CITY/STATE               LOCATION                                                                  
Saturday, April 22        Atlanta, GA                   Georgia Tech: E. Roe Stamps IV Field
Saturday, June 10       Boise, ID                      College of Idaho                                             
Saturday, July 22         Denver, CO                 University of Denver              
Saturday, July 29         Columbus, OH            Historic Crew Stadium, One Black & Gold
Saturday, Aug. 26        Philadelphia, PA           Penn Park @ University of Pennsylvania                   
Saturday, Sept 16       Dallas, TX                     Maverick Stadium at UT-Arlington                
Saturday, Oct.  21       San Diego, CA              Mission Bay Park                                                       
Media Assets: Media Images and Video
About Össur
Össur (Nasdaq Copenhagen: OSSR) is a leading global provider of innovative mobility solutions that help people live a Life Without Limitations®. For over 50 years, Össur has had a strong purpose rooted in positively impacting people's health and well-being. A recognized "Technology Pioneer", Össur focuses on improving people's mobility through the delivery of solutions that advance patient care. Significant investment in research and development has led to over 2,000 patents, award-winning designs, successful clinical outcomes, and steady growth. Össur is committed to sustainable business practices, signatory to the UN Global Compact, UN Women's Empowerment Principles, and contributes to the UN Sustainable Development Goals. Össur operates globally and has around 4,000 employees. www.ossur.com
About the Challenged Athletes Foundation
The Challenged Athletes Foundation® (CAF) is a world leader in helping people with physical challenges lead active, healthy lifestyles. CAF believes that participation in physical activity at any level increases self-esteem, encourages independence and enhances quality of life.  Since 1994, more than $159 million has been raised and 44,000 funding requests from people with physical challenges in all 50 states and over 70 countries have been satisfied. Additionally, CAF's outreach efforts impact another 60,000 individuals each year. Whether it is full funding for a handcycle, helping underwrite a carbon fiber running foot not covered by insurance, or arranging enthusiastic encouragement from a mentor who has triumphed over a similar challenge, CAF's mission is clear: give opportunities and support to those with the desire to live active, athletic lifestyles. To learn more, visit challengedathletes.org or call 858-866-0959.
# # # #
Challenged Athletes Foundation (CAF) and Össur Continue to Expand Mobility for Athletes with Limb Loss and Limb Difference