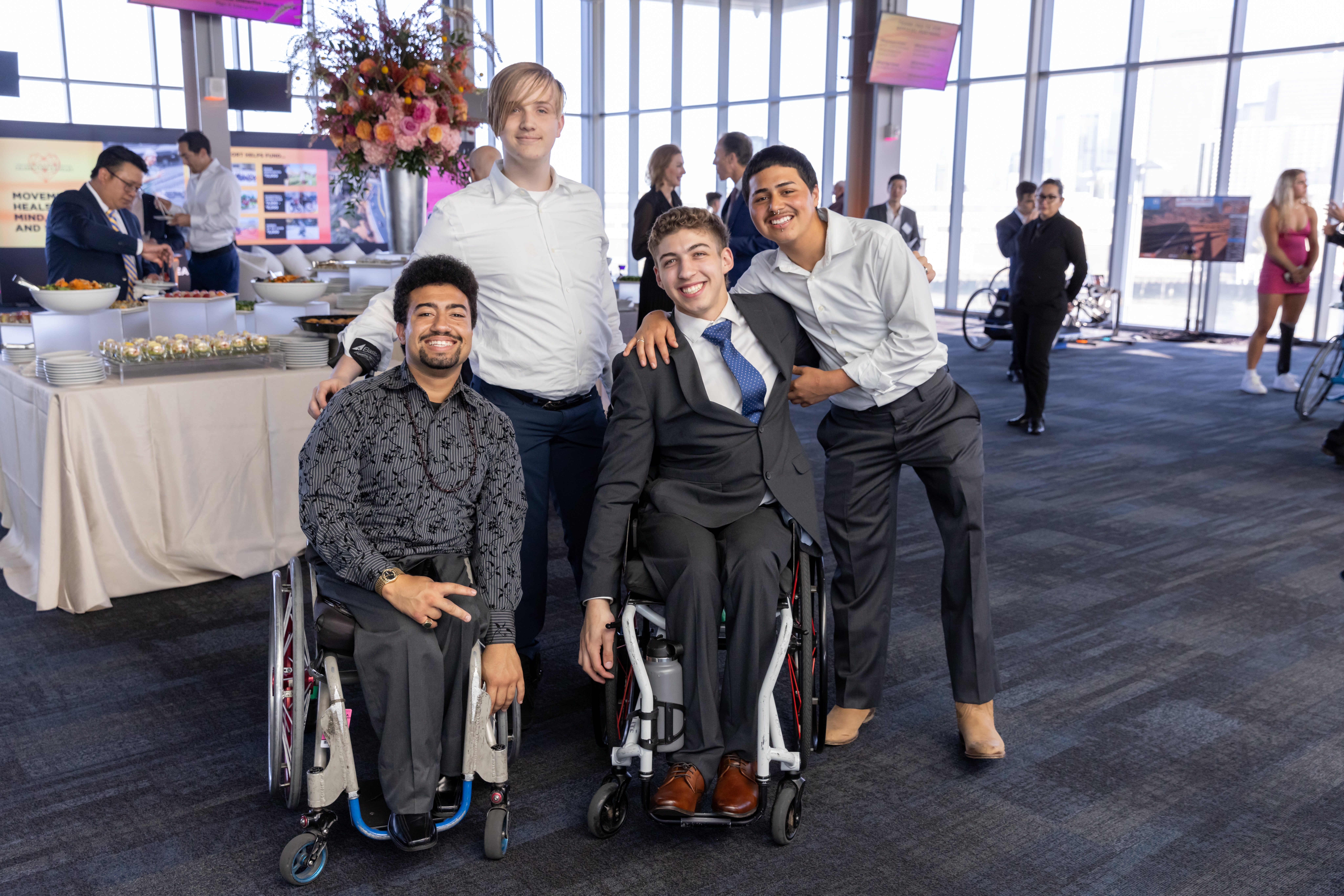 Challenged Athletes Foundation Raises Over $675,000 at the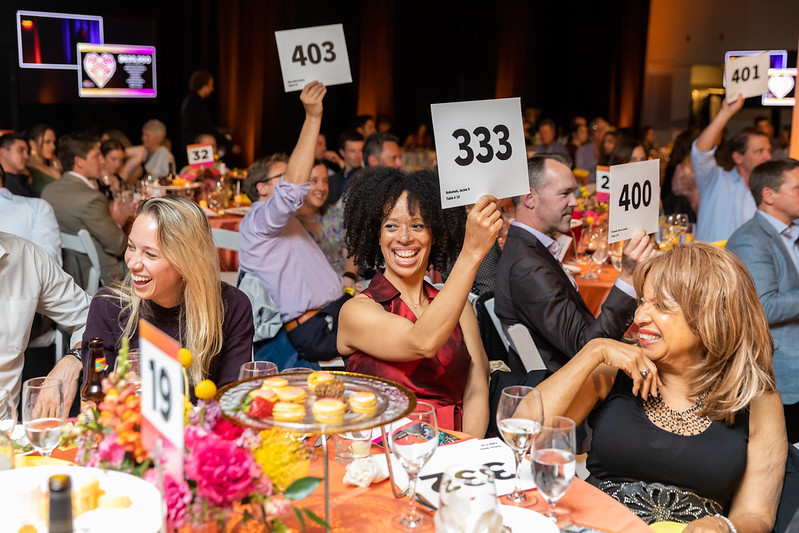 San Francisco, CA, May 17, 2023 (GLOBE NEWSWIRE) — With stunning views of the Bay Bridge, the Financial District, and Coit Tower, the Challenged Athletes Foundation (CAF) raised over $675,000 at its sixth annual Celebration of Heart event on Friday, May 12 at Pier 27 in downtown San Francisco. The heart-filled evening united the Bay Area community to celebrate local CAF athletes. More than 375 Bay Area attendees across sports, technology, business, and philanthropy embraced the night's theme "Be Moved" to empower more individuals with physical challenges. For 30 years, CAF has funded over 44,000 grants to athletes with physical challenges of all ages and abilities, in all 50 states and over 70 countries.
Host Hally Leadbetter led the inspirational program showing how CAF is impacting lives in the Bay Area and beyond to fund adaptive sports equipment, host sports camps and clinics, empower injured military veterans and create an inclusive community. With interactive stations and adaptive equipment, guests enjoyed firsthand experiences with adaptive sports from the lens of a CAF athlete. Handcycling, wheelchair basketball, a putting green set up for the visually impaired, and an equipment and prosthetics station created an eye-opening and transformative opportunity for everyone.
Over 50 local athletes and their families including CAF grant recipients Sydney Barta (19) and Bruce Mansy (13) who took the stage as featured athletes.
Stanford freshman, Sydney Barta member of USA Paralympic Track & Field team dreams of one day being an orthopedic surgeon. At just 6 years old, metal scaffolding crashed onto Sydney's left foot leading to amputation. Sydney moved the crowd with her speech about how CAF helps with inclusion and community. "The communities built through sport are so important and we can't let people with disabilities be excluded from those. It is too important to the development of identity, sense of self and confidence."
Joining Sydney in the spotlight was 13-year-old, Bruce Mansy, who was involved in a car accident with his family that left him paralyzed from the waist down at the age of 7.  Bruce and his family continue to view life through a positive lens – focusing on what Bruce can do versus some of the challenges he's faced. Samuel, his father, explained how access to sport and community has helped heal his son and his family.
Event co-chair and CAF board member, Alan Shanken, is a congenital below-knee amputee and knows first-hand how beneficial and empowering sports can be. "Our vision for the Bay Area is to raise the bar on impacting lives. Tonight, we're celebrating the benefits of sports and to ensure that anyone who wants to play, is not held back by a lack of funding or knowledge," Shanken shared. "CAF successfully bridges the gap between healthcare and a person's full physical potential."
This April, CAF provided 3,996 grants valued at $7 million to ignite positive change in the lives of challenged athletes across the country and to continue to ignite their futures. Programs include grants for adaptive sports equipment not covered by medical insurance such as running prosthetics, handcycles and sport wheelchairs along with travel, training, and competition expenses.
There is still time to donate to the event to support challenged athletes in the Bay Area and beyond, visit https://www.challengedathletes.org/celebration-of-heart/ to make a contribution to CAF and its programs.
Press Kit:  Images and Video here
Celebration of Heart Co-Chairs
Allison Caccoma & Alan Shanken, Kristin Roth DeClark, Lotte Toftdahl & Ryan Goldman
Breaking Barriers Sponsors
Alison & Mike Mauze, Kristin Roth DeClark & Karl Peterson
Igniting Futures Sponsors
Sabrina & Mick Hellman, Sixth Street, and Spinner Family
Building Bridges Sponsors
Allison Caccoma & Alan Shanken, Anonymous, Hartman/Okane & Moley Families, Julie & David Helfrich, Christy & Chuck Holloway, Tony Lee, Marvell, Mekhala & Michel Oltramare, ROTH Capital Partners, Schwartz & Carroll Families, and Sonoma Brands / Jon & Carol Sebastiani
Celebrating Sport Sponsors
Tania & Larry Albukerk, Anonymous, Devon & Pete Briger, Brookfield Oaktree & Blue Owl Capital, Build Group, Marj & Tom Callinan, Joan & Stewart Emery, Chris Golec, Samantha & Mark Keene, Vickie & Greg Mrva, Diane Ngo, Andrea & Pasquale Romano, Team Lotte & Sarah,  US Bank, and Susan Walsh & Don Smith
About Challenged Athletes Foundation
The Challenged Athletes Foundation® (CAF) is a world leader in helping people with physical challenges lead active, healthy lifestyles. CAF believes that participation in physical activity at any level increases self-esteem, encourages independence and enhances quality of life.  Since 1994, more than $159 million has been raised and 44,000 funding requests from people with physical challenges in all 50 states and over 70 countries have been satisfied. Additionally, CAF's outreach efforts impact another 60,000 individuals each year. Whether it is full funding for a handcycle, helping underwrite a carbon fiber running foot not covered by insurance, or arranging enthusiastic encouragement from a mentor who has triumphed over a similar challenge, CAF's mission is clear: give opportunities and support to those with the desire to live active, athletic lifestyles. To learn more, visit challengedathletes.org or call 858-866-0959.
Challenged Athletes Foundation Empowers the Next Generation of Athletes with Physical Disabilities
Challenged Athletes Foundation Raises Over $675,000 at the Celebration of Heart Gala to Empower the Next Generation of Athletes with Physical Disabilities