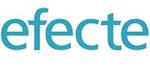 Changes to the terms and conditions of Option
EFECTE PLC — COMPANY ANNOUNCEMENT — 15 December 2022 at 17:30
Efecte Plc: Changes to the terms and conditions of Option Program 2018
The Board of Directors of Efecte Plc has decided to extend by 12 months the subscription period of 2018B and 2018C series stock options granted under the stock option program established on 12 June 2018 (the "Option Program 2018"). The new subscription period for the 2018B series is 2.5.2022 to 31.5.2024 and the new subscription period for the 2018C options is 2.5.2023 to 31.5.2025. Prior to the change, the subscription period for the option rights in 2018B series was 2.5.2022 to 31.5.2023 and the subscription period for the stock options 2018C series options was 2.5.2023 to 31.5.2024. After the change, the subscription period for the Option Program 2018 is equally long in the option program 2021. In addition, the change extends the commitment effect of the Option Program 2018. The other terms and conditions of the option program remain unchanged.
Both 2018B and 2018C series consist of 140 000 stock options. In the 2018B series a total of 134 325 options have been allocated, with which a total of 23 916 shares have been subscribed. In 2018C series all 140 000 options have been allocated and no shares have been subscribed with the options.
Further inquiries:
Taru Mäkinen
CFO
Efecte Plc
taru.makinen@efecte.com
+358 40 507 1085
Certified Adviser:
Evli Plc, tel +358 40 579 6210
Efecte Plc
Efecte helps people digitalize and automate their work. Customers across Europe leverage our cloud service to operate with greater agility, to improve the experience of end-users, and to save costs. The use cases for our solutions range from IT service management and ticketing to improving employee experiences, business workflows, and customer service. We are the European Alternative to the global goliaths in our space. Our headquarters is located in Finland and we have regional hubs in Germany and Sweden. Efecte is listed on the Nasdaq First North Growth Market Finland marketplace.