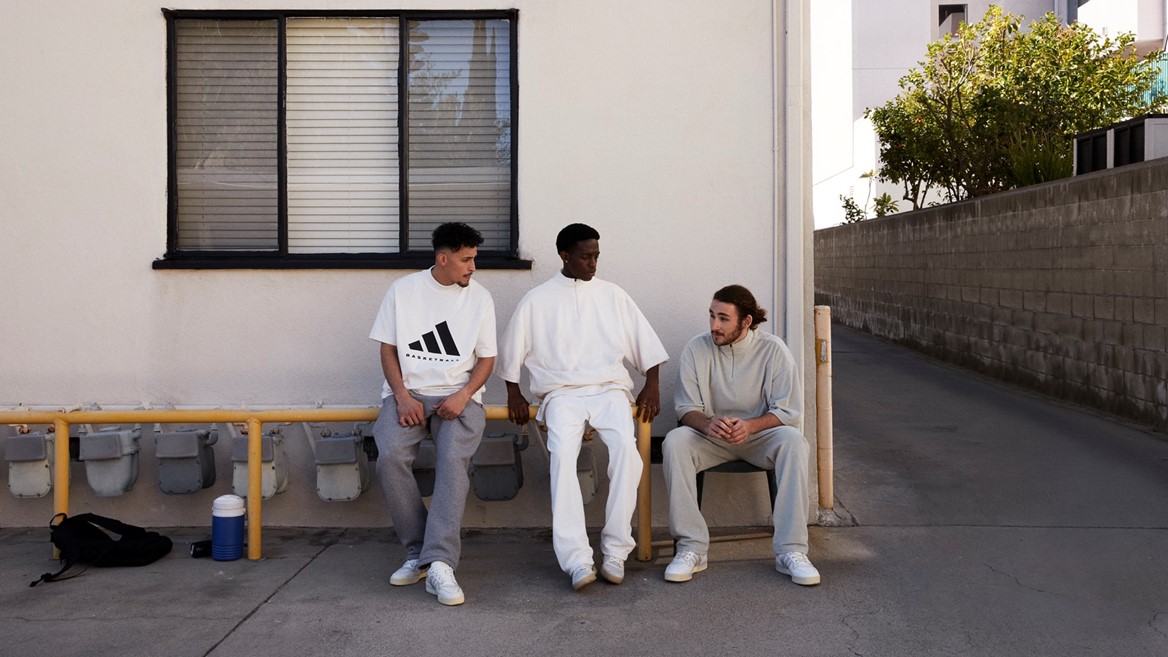 Chapter 02 Ushers In adidas Basketball's New Era of Originality On and Off The Court
A premium exhibition in intentional design, the versatile footwear and apparel line balances bold simplicity and ultra-premium materials
Today, adidas Basketball presents The 2023 Collection: Chapter 02, the category's second installment of premium offerings, nestled firmly in its Remember the Why ethos. An exhibition in bold simplicity and intentional design, the collection of shoes, hoodies, tops, shorts and bottoms celebrates the Three Stripes' revolutionary spirit, stripping away the excess to reveal a refreshing new palette and versatile assortment crafted for the modern athlete. Effortless form and function are the guiding principles of The 2023 Collection: Chapter 02 design language, reflecting the need to quell the noise and return to adidas Basketball's foundations, its Why and even its Where.
The 2023 Collection: Chapter 02 continues the journey that began with the Remember the Why anthem film, this time focusing on returning to the place that resonates with hoopers the most–the sanctuary of their first court, often where their Why began.
"You never forget the first time you pick up a basketball," says Eric Wise, adidas Basketball's Global General Manager. "That day connected me to the game forever. At adidas Basketball, we believe that possibilities are endless when you know your Why. We hope that this new era of adidas Basketball will remind everyone that the most important part of doing anything is why you started in the first place."
Campaign materials showcase players taking to seemingly seminal basketball courts in The 2023 Collection. Chapter 02 offers a new color refresh featuring Alumina, Black and Heather Gray, supplementing the Halo Green, Metal Grey, and Cloud White colors previously introduced in Chapter 01.
The 2023 Collection: Chapter 02 will also serve as a reintroduction to heritage silhouettes like the Forum and Rivalry, this time imbued with new energy championing the adidas Basketball legacy and delivering on a style versatility – on and beyond the court.
The 2023 Collection: Chapter 02, debuting at the 2023 NBA All Star Weekend, will be available for purchase February 17, 2023 on the Confirmed App and at adidas.com/us/chapters-basketball retailing from $35.00-$110.00 USD