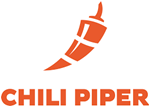 Chili Piper Announces Premier Partnership with Adobe to
NEW YORK, Jan. 12, 2023 (GLOBE NEWSWIRE) —  Chili Piper, the leading inbound conversion platform for revenue teams, today announced its new Premier Partner status within the Adobe Exchange Program. The partnership ensures the integration of Chili Piper's technology into the final step of Adobe Marketo Engage's buyer journey to more efficiently convert a lead into a sales opportunity. Chili Piper's integration is projected to raise sales conversion rates by at least 50 percent for Adobe and Chili Piper's mutual customers.
"The partnership reinforces Adobe's confidence in the Chili Piper platform and its ability to convert potential leads into actionable sales scenarios," said Nicolas Vandenberghe, Co-Founder & Co-CEO, Chili Piper. "Chili Piper is a one-of-a-kind integrated solution that can qualify, route and schedule with Marketo Engage, which more than a quarter of our customers use. This partnership allows us to better work with Adobe and optimize sales ROI by acting on the conversion point in the marketing pipeline."
The partnership increases conversion rates and also creates a greater call-to-action for leads, resulting in a direct meeting booking with sales representatives thanks to the alignment between both products. Marketo eliminates the silos between sales and marketing by using CRM insights about buyer behavior to identify and qualify potential leads while Chili Piper's ability to fast track the timeline from lead generation to meetings with a sales team results in a greater conversion rate and increased revenue.
"Based on a number of conversations we've had with existing customers, we determined that there was a large overlap in users for Adobe Marketo Engage and Chili Piper's products as a means of nurturing – and then converting – leads to sales," said Nik Shroff, Sr. Director Global Tech Partners, Adobe. "This knowledge reinforced the value for a mutually beneficial partnership that not only augmented our offerings, but ensured our customer bases reaped the rewards as well."
For more information about Chili Piper and the company's Premier Partnership with Adobe, please visit: chilipiper.com/adobe
About Chili Piper:
Chili Piper is the leading inbound conversion software, fueling today's high-growth B2B revenue teams. With instant speed-to-lead, routing, booking, and handoff capabilities, it enables a fast and efficient handoff from marketing to sales. Teams convert more inbound leads while spending less on marketing with Chili Piper. Companies like Intuit, Twilio, Spotify, and Gong use Chili Piper to double their inbound conversion rates and maximize revenue. With 180 employees in over 30 countries, Chili Piper has been spicing sales up since 2016.
Media Contact:
Madeleine Work
madeleine@chilipiper.com