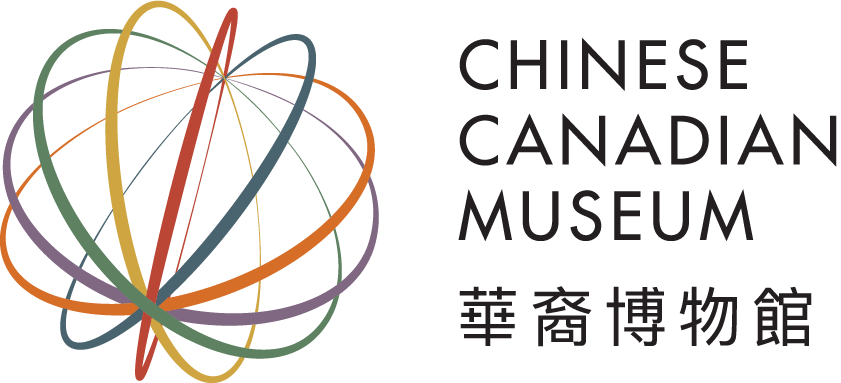 Chinese Canadian Museum officially opens to the public on
Chinese Canadian Museum photos:
https://www.flickr.com/gp/198103951@N08/a937702ZtY
VANCOUVER, British Columbia, June 30, 2023 (GLOBE NEWSWIRE) — The Chinese Canadian Museum is pleased to officially open its doors to the public on Saturday, July 1, 2023. Located in the historic Wing Sang Building at 51 East Pender Street in Vancouver Chinatown, the Chinese Canadian Museum provides a meaningful and transformative experience for all, connecting everyone to the diverse and eclectic stories and contributions of generations of Chinese Canadians.
"We are so proud to officially open the Chinese Canadian Museum and welcome visitors to explore, discover and learn about the stories and journeys of so many Chinese Canadians who sacrificed so much to help build the country into what it is today," says Grace Wong, Board Chair for the Chinese Canadian Museum. "It is truly groundbreaking and momentous for Canada to have a dedicated museum that honours the history, legacies, and contributions of Chinese Canadians throughout the generations."
The museum's opening ceremony was attended by several government dignitaries including B.C. Premier David Eby; Federal Minister of International Trade, Export Promotion, Small Business and Economic Development, Mary Ng; B.C. Minister of Tourism, Arts, Culture and Sport, Lana Popham; and Vancouver Mayor Ken Sim, along with private donors, contributors, and community members. At the event, a commemorative bronze plaque from Parks Canada was also unveiled to mark 100 years of the Chinese Immigration Act of 1923, commonly known as the Chinese Exclusion Act.
"Our first-of-its-kind museum is the result of many long years of hard work and collaboration, to create a positive, inclusive and transformative place where people can gather to bridge cultures and generations, and where the lived experiences of Chinese Canadians can be shared with Canadians from coast to coast to coast," says Dr. Melissa Karmen Lee, CEO of the Chinese Canadian Museum. "We're here to elevate Chinese Canadian voices, foster respect, honour and enrich our legacies and engage with diverse communities across Canada."
The museum features bright, renewed, and contemporary spaces that herald cultural experiences and its connection to Chinese Canadian historical perspectives and modern-day narratives. Through exhibitions, educational programming, and special events, the Chinese Canadian Museum promises to be an impactful addition to the fabric of Vancouver Chinatown and across Canada.
The Chinese Canadian Museum also features:
A recreated period living room with interactive antique objects that bring visitors back in time to the 1930s when the original Wing Sang Building owner, Yip Sang and his family lived in Chinatown.One of Vancouver's oldest school rooms registered in 1914 with many original elements kept intact — it initially served as a classroom for Yip Sang's children and children from the community.A separate introduction gallery space featuring Odysseys and Migration, an exhibition that explores the Chinese diaspora from the early waves to present day.An interactive immigration map on which visitors can draw and share the origins and immigration journeys of their families.The Journeys Here, a painted wall mural by Chinese Canadian artist Marlene Yuen, highlighting Chinese Canadian journeys and experiences past to present.Embracing Diversity, a commissioned art sculpture piece by Musqueam artist Susan Point and her son Thomas Cannell to honour the strong connection and the historical ties of the Indigenous peoples and early Chinese migrants in Canadian history.
The museum's opening feature exhibition, The Paper Trail to the 1923 Chinese Exclusion Act, curated by Catherine Clement, focuses on the 100th anniversary of the Chinese Immigration Act of 1923, also known as the Chinese Exclusion Act. The Paper Trail exhibition takes an unflinching look at Canada's exclusion years from 1923 to 1947, revealing haunting stories of loss, despair and fear, as well as powerful examples of courage and perseverance despite incredible odds.
On July 1st opening day , the museum is inviting the public to visit the museum when:
the first 100 visitors will receive a uniquely designed Wing Sang Building postcard featuring artwork by Sharon Lam,at 1 p.m. PT, Lion Dances by the Hon Hsing Athletic Club and Shao Lin Hung Gar Kung Fu Association will take place through the galleries,at 2 p.m. and 3:30 p.m., guest curator Catherine Clement will host a special Curator's Tour of the Paper Trail exhibition (space is limited, first come first serve).
The Chinese Canadian Museum is a not-for-profit charitable organization established in 2020. Since its founding, the museum has presented five featured exhibitions at its two temporary sites in Vancouver and Victoria and offered numerous in-person and online programs to communities across B.C. The Museum is governed by an 18-member Board representing a diverse cross-section of professional and community experience.
Additional quotes:
QUOTE – The Honourable David Eby, Premier of British Columbia
"The Chinese Canadian role in shaping our country and province has been a very significant one," said Premier David Eby. "Our government is proud to celebrate and recognize this exceptional contribution by supporting this remarkable new museum. Thanks to the efforts of all those who made the Chinese Canadian Museum a reality, generations of Canadians and visitors will have access to our shared history."
QUOTE – The Honourable Mary Ng, Minister of International Trade, Export Promotion, Small Business and Economic Development.
"The Chinese Canadian Museum is opening doors for Canadians to learn about the incredible contributions and history of the Chinese Canadian community, whose stories are woven into the fabric of our country. This museum is a monumental advancement as we continue to educate and preserve the deep-rooted national history, art, and heritage of Chinese Canadians."
QUOTE – The Honourable Steven Guilbeault, Minister of Environment and Climate Change and Minister responsible for Parks Canada
"The Government of Canada is committed to ensuring that we have opportunities to learn about the full scope of our shared history, including the tragic and shameful periods that are part of our collective past. As we reflect on an era when Chinese immigrants were systematically excluded, let's honour the resilience of those who fought against this harmful legislation by combatting anti-Asian racism today – because Canada is a place where all are welcome."
QUOTE – The Honourable Lana Popham, B.C. Minister of Tourism, Arts, Culture and Sport
"Today is a historic day for Chinese Canadians in British Columbia and across the country. It is exciting to see all the hard work that went into this vision become a reality with the official opening of the permanent location for the Chinese Canadian Museum. Our government's investment of more than $48.5 million to establish the museum means visitors from across the country and around the world will experience our rich cultural history."
QUOTE – MLA George Chow for Vancouver-Fraserview
"The official opening of the Chinese Canadian Museum is a momentous achievement to be celebrated. This museum and its home in the oldest building in Vancouver Chinatown will bring attention to the important contributions and resilience of Chinese Canadians and their place in British Columbia's history. I know the impact of this museum will be felt for generations. Congratulations to the Chinese Canadian Museum."
QUOTE – MLA Mable Elmore, Parliamentary Secretary for Anti-Racism Initiatives
"The history of Chinese Canadians living in B.C. includes many achievements, but also great loss, discrimination and systemic racism. This first-of-its-kind museum will shine a light on parts of our history that are rarely told and celebrate the rich diversity of our province. By sharing these stories, the Chinese Canadian Museum will help make B.C. a better and more inclusive place."
QUOTE – His Worship Ken Sim, Mayor of Vancouver
"The Chinese Canadian Museum will serve as a testament to the endurance, the triumphs, and the immeasurable contributions of Chinese Canadians to our city and our country," said Vancouver Mayor Ken Sim. "I truly hope that people from all walks of life – residents and visitors alike, will take the time to visit this museum and learn of the history of the Chinese Canadian community."
About the Chinese Canadian Museum | chinesecanadianmuseum.ca
The Chinese Canadian Museum Society of British Columbia was founded in March 2020 to establish and operate a public museum in British Columbia with a national scope, honouring Chinese Canadian history, contributions, and living heritage. Guided by its mission statement "Connecting to the Chinese Canadian story – addressing inclusion for all", the Chinese Canadian Museum aspires to provide an invigorating and transformative experience for present and future generations through its exhibitions and programming throughout B.C. and Canada.
The first of its kind in Canada, the Chinese Canadian Museum is located in Vancouver Chinatown, and will open to the public on July 1, 2023.
Instagram: @ccmuseumbc Facebook: @ChineseCanadianMuseum Twitter: @ccmuseumbc
Media contact:
Monica Cheng
778-929-2559
monica.cheng@chinesecanadianmuseum.ca
Yvonne Chiang
604-880-5090
yvonne@chiangpr.ca