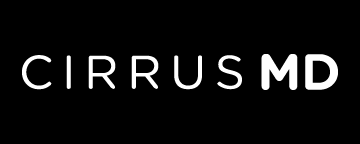 CirrusMD Named a 2023 Award Winner in The Denver Post State
DENVER, May 03, 2023 (GLOBE NEWSWIRE) — CirrusMD, a leading provider of on-demand virtual primary care, today announced that it has been awarded a Top Workplaces 2023 honor by The Denver Post. Winners are determined through an anonymous employee survey conducted by third-party employee engagement technology partner, Energage LLC. The survey assesses 15 culture drivers that are essential to the success of any organization, including alignment, execution and connection.
"The privilege of working alongside our incredibly talented, diverse, and mission-focused team is something that we try to honor each day by fostering an environment where people feel valued and empowered to do what's best for our customers and our patients," said Jamie Hall, President & CEO of CirrusMD. "This award acknowledges the quality of our team and our efforts to create a workplace where all employees feel heard and supported with care and intention."
CirrusMD offers secure chat-based mobile and desktop apps that provide on-demand virtual primary care. This service is made available through health plans and employers, allowing their members and employees to connect immediately with board-certified physicians for a wide range of care needs. With CirrusMD, users can directly interact with a doctor without having to deal with chat bots, intake forms, or virtual waiting rooms, which cause unnecessary delays in care.
"Earning a Top Workplaces award is a badge of honor for companies, especially because it comes authentically from their employees," said Eric Rubino, Energage CEO. "That's something to be proud of. In today's market, leaders must ensure they're allowing employees to have a voice and be heard. That's paramount. Top Workplaces do this, and it pays dividends."
About Energage
Making the world a better place to work together.™
Energage is a purpose-driven company that helps organizations turn employee feedback into useful business intelligence and credible employer recognition through Top Workplaces. Built on 16 years of culture research and the results from 27 million employees surveyed across more than 70,000 organizations, Energage delivers the most accurate competitive benchmark available. With access to a unique combination of patented analytic tools and expert guidance, Energage customers lead the competition with an engaged workforce and an opportunity to gain recognition for their people-first approach to culture. For more information or to nominate your organization, visit energage.com or topworkplaces.com.
About CirrusMD
CirrusMD delivers on-demand, virtual urgent, primary, and acute care. In less than a minute, patients reach a licensed physician through our chat-based app, then conduct a care encounter at their pace and convenience. CirrusMD's integrated care is delivered by multi-speciality, board-certified doctors who can treat a broad range of conditions, from acute to chronic, and from primary care to specialty areas, including behavioral health. CirrusMD is available to millions of users across all 50 states, and exclusively offered through employers and health plans. Learn how CirrusMD is transforming virtual care: https://www.cirrusmd.com.