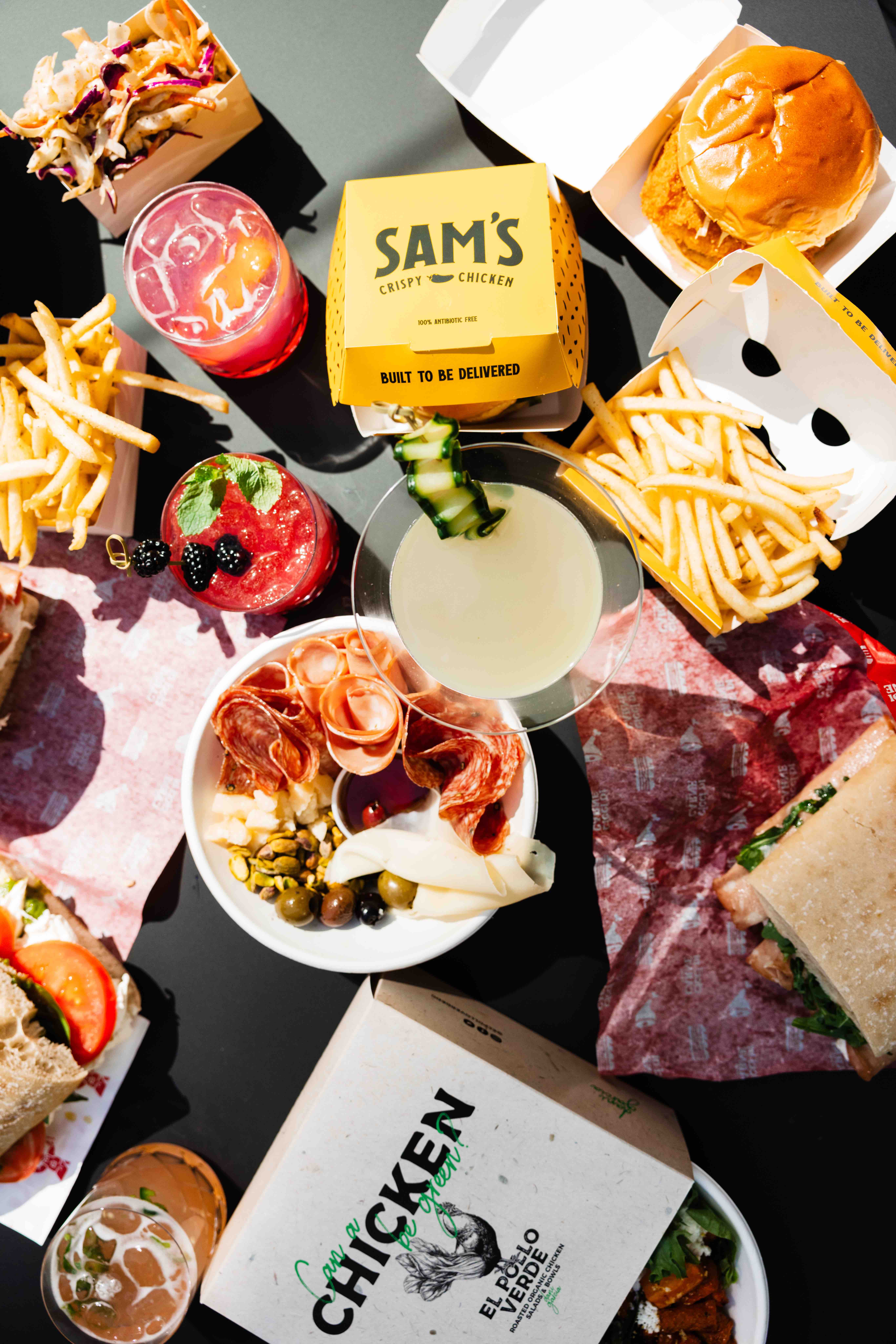 CITIZENS MARKET ATLANTA AT PHIPPS PLAZA BRINGS A NEW ERA OF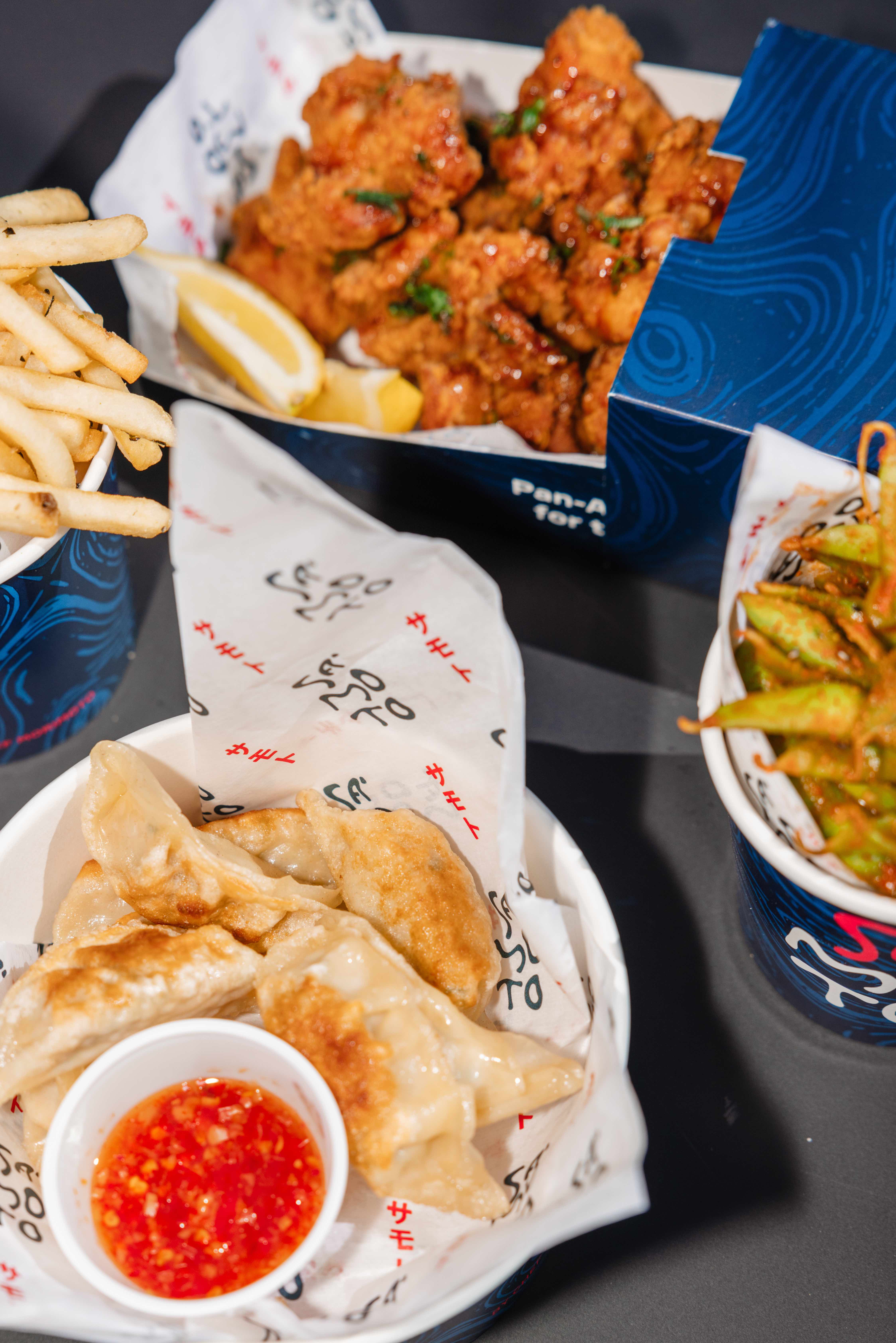 Atlanta, GA, May 31, 2023 (GLOBE NEWSWIRE) — The highly anticipated Citizens Market Atlanta at Phipps Plaza in Atlanta's Buckhead neighborhood is now open to the public. The 25,000 square foot immersive destination includes a culinary market with eight distinct chef-driven brands, a full indoor and outdoor bar and event space.
Citizens Market Atlanta at Phipps Plaza is the much anticipated culinary addition to open as part of the Phipps Plaza redevelopment. The culinary market sits adjacent to The Green, the newly designed, grand courtyard with comfortable seating, well-manicured green space, and a large-scale, hand-painted mural Simon commissioned from Savannah College of Art and Design (SCAD). The reimagined Phipps Plaza is an unrivaled mixed-use development that redefines the way Buckhead lives, works, plays, and shops. This iconic shopping and dining destination is headlined by the Nobu Hotel and Restaurant Atlanta, Life Time and Life Time Work, a luxury athletic country club and coworking destination, and One Phipps Plaza, a LEED certified, 13-story, Class A office tower.
Citizens Market Atlanta at Phipps Plaza, operated by global premium experiences company Legends, features eight fast-casual culinary brands created by C3 (Creating Culinary Communities), the fastest-growing global food tech platform. Culinary options at the food hall include:
Umami Burger: A rich and savory taste sensation that goes beyond the commonplace flavors of sweet, sour, salty, and bitter. Umami is the fundamental element of the Umami Burger experience. We make the most craveable burgers known to man.
Sam's Crispy Chicken: A fast-casual dining concept offering Southern-fried chicken specialties, 100% antibiotic and hormone free. Sam's Crispy Chicken specializes in crowd-pleasing, hand-battered, cornflake-crusted, all-natural chicken sandwiches done right.
Krispy Rice: An elevated sushi experience that's anything but ordinary. The menu centers around the iconic Krispy Rice dish alongside handrolls, maki cut rolls, nigiri, and chef-curated combinations. All fast and fresh.
Sa'Moto: A collection of Iron Chef Masaharu Morimoto's most loved Pan-Asian dishes, merging Asian flavors, Japanese techniques, and American spirit.
Ella Mia: A modern and sophisticated coffee shop that brings guests a slice of craft coffee culture. Ella Mia serves breakfast, lunch, and early dinner, including breads, sandwiches, and soups rich with an international flair.
Cicci Di Carne by Dario: Centered on the local deli and butchers' shop concept, with a menu helmed by world-renowned Butcher Dario Cecchini, known as the "world's best butcher."
El Pollo Verde: El Pollo Verde by Dani Garcia offers roasted organic chicken and Spanish-inspired salad bowls on the menu courtesy of Three Michelin-Starred Chef Dani Garcia, who is the creative-force behind renowned Casa Dani.
Soom Soom Fresh Mediterranean: Soom Soom serves authentic Mediterranean pitas and wraps packed with flavor in dishes like Chicken Shawarma, Kabobs, Classic Hummus, and Falafel served with housemade tahini.
The drink menu at Citizens Bar, the indoor/outdoor bar at the food hall, features craft cocktails and mocktails using fresh, seasonal ingredients; a rotating selection of bottled beers, including local offerings from Atlanta Brewing, Atlanta Hard Cider, Creature Comforts Brewing Co., Scofflaw Brewing Co., SweetWater Brewing Company, and Wild Heaven Beer; as well as a selection of wines by the glass. The full-service bar opens onto The Green for drinks al fresco and for guests to enjoy live music and entertainment. Patio seating stretches the entire length of the courtyard and around the corner of the food hall.  
Designed by award-winning architect David Rockwell, Citizens Market Atlanta at Phipps Plaza's bold architectural elements, including geometric food counters, strong and homogeneous stall design, vibrant neon brand logos, and low lighting, create an ambiance reminiscent of an upscale restaurant. Touches of lush greenery peek out from every corner and offer a soft touch. Ample guest seating, including high-top community tables, traditional banquette style seating, and modern ottomans, are all dressed in warm terracotta and complimenting neutral tones.
Kevin Sbraga, Vice President of Food Halls, Legends Hospitality: "Our team at Legends has worked closely with Simon and C3 to create an exceptional guest experience at Citizens Market Atlanta at Phipps Plaza, offering a delicious, fast-casual menu and warm and welcoming hospitality to everyone who walks through our doors. Whether unwinding at our indoor or outdoor bar, grabbing a quick bite for lunch or dinner, or hosting an event in our spacious venue, we want your dining experience to be unforgettable. We're thrilled to welcome locals and visitors from all across the Southeast who enjoy a day at the world-class Phipps Plaza – one of the most iconic destinations in the South."
Sam Nazarian, Founder & CEO, C3: "We are so thrilled to partner with the seasoned Legends team to bring Citizens Market to Atlanta. We look forward to sharing eight of our most craveable and coveted brands with the people of Atlanta in this beautiful space designed by my longtime partner, David Rockwell, at the famed Phipps Plaza."
Patrick Peterman, Senior Vice President, Mixed Use Development, Simon: "We are happy to collaborate with Legends and C3 to bring a new and cutting-edge dining experience to Atlanta. The addition of Citizens Market Atlanta at Phipps Plaza further solidifies and complements the luxury, mixed-use destination as the place to shop, dine, stay, work, and be entertained in the Southeast."
###
ABOUT CITIZENS MARKET ATLANTA AT PHIPPS PLAZA
Discover a new era of dining at Citizens Market Atlanta at Phipps Plaza, the 25,000-square-foot lifestyle food hall, bar, and event space, the latest addition to Phipps Plaza's redevelopment. This family-friendly destination promises to elevate your culinary experience with eight distinct chef-driven food concepts. Indulge in fast-casual brands created by C3, such as Umami Burger, Krispy Rice, Sam's Crispy Chicken, Sa'Moto, EllaMia, Cicci di Carne, El Pollo Verde, and Soom Soom, serving breakfast, lunch, and dinner seven days a week. With its sleek design and top-notch offerings, Citizens Market Atlanta at Phipps Plaza is set to become Atlanta's premier dining hotspot.
Citizens Market Atlanta at Phipps Plaza is open 11:00 am to 7:00 pm daily. Ella Mia is open at 8:00 am to serve coffee, breakfast, and Cindy Lou's Cookies.
  
ABOUT LEGENDS
Founded in 2008, Legends is a premium experiences company with six divisions operating worldwide – Global Planning, Global Sales, Global Partnerships, Hospitality, Global Merchandise, and Global Technology Solutions – offering clients and partners a 360-degree data and analytics-fueled service solution platform to elevate their brand and execute their vision. Currently, Legends works with marquee clients across business verticals, including professional sports; collegiate; attractions; entertainment; and conventions and leisure. We are the industry leaders in designing, planning, and realizing exceptional experiences in sports and entertainment. For more information, visit Legends.net and follow @TheLegendsWay on Twitter and Instagram.
ABOUT C3
C3 (Creating Culinary Communities) is re-imagining the food service industry at a time when change is needed most. Founded and led by visionary Sam Nazarian with minority investors Brookfield Properties, a fully-integrated, global real estate services company, and Accor, the world-leading augmented hospitality group, C3 is simultaneously, systematically and broadly bringing together technology, underutilized retail, hotel and kitchen spaces and world-class culinary talent. C3's culinary brands co-exist to disrupt the food and beverage industry by capitalizing on rapidly evolving customer preferences through C3-established shared kitchens, Citizens culinary markets, and mobile delivery with the next-gen GO by Citizens app. Current C3 brands include  Umami Burger, Krispy Rice, Sam's Crispy Chicken, Kumi, Sa'Moto, EllaMia, Cicci di Carne, Plant Nation, El Pollo Verde, Stonie Bowls, Frankly by Snap-O-Razzo, Me Tacos By Tastemade, Citizens Pizza and more. Additionally, C3 has partnered with California-based Soom Fresh Mediterranean and famed Miami cookie purveyor Cindy Lou's Cookies. To learn more, visit C3bysbe.com.
ABOUT SIMON
Simon® is a real estate investment trust engaged in the ownership of premier shopping, dining, entertainment and mixed-use destinations and an S&P 100 company (Simon Property Group, NYSE: SPG). Our properties across North America, Europe and Asia provide community gathering places for millions of people every day and generate billions in annual sales.
Citizens Market Atlanta at Phipps Plaza Now Open
Enjoy Eight Distinct Chef-Driven, Delicious Offerings at Citizens Market Atlanta at Phipps Plaza