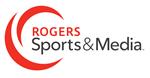 Citytv Announces Greenlight of LAW & ORDER TORONTO:
– Based on the smash-hit global format, the Canadian iteration will consist of 10 one-hour original episodes –
Join the conversation: #RogersUpfront
TORONTO, June 05, 2023 (GLOBE NEWSWIRE) — Citytv today announces the all-new, one-hour crime drama Law & Order Toronto: Criminal Intent, an adaptation of the legendary Law & Order brand, slated to air on Citytv in Spring 2024. Produced by Lark Productions and Cameron Pictures Inc., in association with Citytv, Law & Order Toronto: Criminal Intent consists of 10 one-hour episodes, with production taking place this fall in Toronto. Based on the classic series created by Dick Wolf for Universal Television, Law & Order Toronto: Criminal Intent will showcase original Canadian stories written and produced by, and starring, Canadians. As a psychological thriller wrapped in a criminal investigation, Law & Order Toronto: Criminal Intent follows an elite squad of detectives who investigate high-profile crime and corruption in metro Toronto. 
  
"The timeless appeal of the cases explored in the globally successful Law & Order franchise continue to draw in Citytv audiences week after week," said Hayden Mindell, Senior Vice President, Television, Rogers Sports & Media. "We're thrilled to be in partnership with Lark Productions and Cameron Pictures Inc., to bring Canadian stories to this iconic format."
"Our team is excited for the unique opportunity to produce a distinctly Canadian version of Criminal Intent in partnership with Cameron Pictures," said Erin Haskett, President and Executive Producer, Lark Productions. "We have been collaborating with Rogers Sports & Media since early last year and are thrilled to share the original vision of the adaptation with audiences."
"We are thrilled to be working with Lark Productions and Citytv to bring this series to life," says Amy Cameron, Co-founder and Executive Producer, Cameron Pictures Inc. "We cannot wait to showcase our amazing city in the Law & Order franchise."
Law & Order Toronto: Criminal Intent is produced by Lark Productions and Cameron Pictures Inc. in association with Citytv with distribution by Universal Television.
Social Media Links
Citytv on Instagram
Citytv on Twitter
Citytv on Facebook
Rogers Sports & Media on Twitter
About Lark Productions
Lark Productions is an award-winning television production company creating and producing exceptional scripted and unscripted content with the best Canadian talent. Lark enjoys a distribution and development deal with Universal International Studios.
Established in Vancouver in 2010, Lark is currently in production on the original crime drama Allegiance for CBC in association with Universal International Studios as well as Farming for Love for Bell Media based on Fremantle's international hit format Farmer Wants a Wife. Lark's productions include legal drama Family Law for Corus/ CW Network Entertainment and eOne, spy drama Fortunate Son for CBC in association with Universal International Studios, CSA-nominated Motive (CTV, USA Network), the hit formats The Real Housewives of Toronto and Vancouver (Slice), Paramedics: Life on the Line (Knowledge Network) and Emergency Room: Life + Death at VGH (Knowledge Network, Discovery Fit).
About Cameron Pictures Inc.
Cameron Pictures Inc. is an independent Canadian television production company with a focus on scripted content. Based in Toronto, Cameron Pictures is helmed by sisters Amy Cameron, a television executive, writer, and producer, and Tassie Cameron, an award-winning showrunner and executive producer. The company is managed by the Camerons along with executive producer Alex Patrick, who provides expertise in strategy and business & legal affairs. Among Cameron Pictures' award-winning series are Mary Kills People (Global/Lifetime, co-produced with eOne) about an ER doctor who moonlights as an underground angel of death performing illegal assisted suicide; the comedy Little Dog (CBC, co-produced with Elemental Pictures) about a washed-up boxer trying to reclaim his life; and the comedic buddy cop drama Pretty Hard Cases (CBC/NBCU) starring Meredith MacNeill and Adrienne C. Moore.
About Citytv
Citytv and Citytv.com offer viewers intensely-local and diverse content through its seven television stations in Toronto, Vancouver, Calgary, Edmonton, Saskatchewan, Winnipeg, and Montreal, along with the award-winning Citytv app, which is available on iOS, Android, Samsung TV, Apple TV, and Fire TV Stick devices, plus Citytv+ available with Prime Video. Citytv delivers an entertaining mix of Canadian and acquired prime-time programming, news, and lifestyle content from influential brands such as Breakfast Television, Cityline, and CityNews. Citytv is part of Rogers Sports & Media, which is a subsidiary of Rogers Communications. (TSX, NYSE: RCI).
Media Contacts
Alessia Staffieri, Citytv, Alessia.Staffieri@rci.rogers.com, 647.262.8412
Charmaine Khan, Citytv, Charmaine.Khan@rci.rogers.com, 416.277.0450