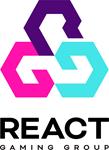 Compete.gg reveals artificial intelligence roadmap and 2023
React Gaming's esports tournament subsidiary to target new markets and mobile applications to fuel long-term growth
Growth initiatives to include new artificial intelligence (AI) and machine learning (ML) capabilities aimed at increasing future revenue
MONTREAL, Feb. 06, 2023 (GLOBE NEWSWIRE) — React Gaming Group Inc. ("React Gaming" or the "Corporation") (TSXV: RGG, OTCQB: ITMZF) is pleased to announce Compete.gg's growth strategy for 2023 and beyond.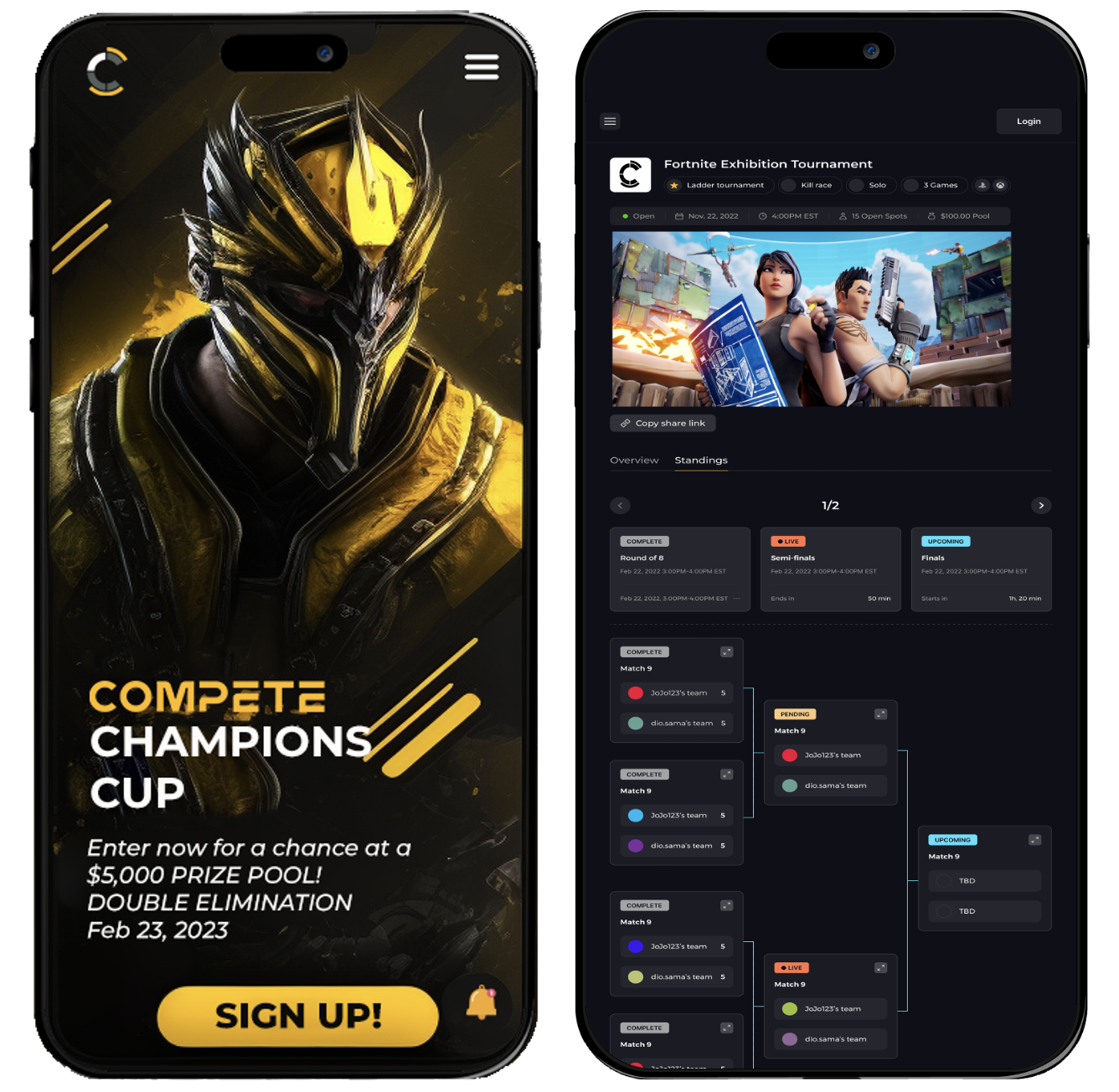 "Since rebranding our Compete.gg platform last Spring, we have increased the number of game titles and enhanced the platform functionalities, allowing us to more than double the number of users," said Leigh Hughes, CEO of React Gaming. "In 2023, we will be even more active as we integrate new AI capabilities to the platform, offering best-in-class experience to improve fan engagement. We will also target esports markets that have shown rapid growth in the last few years, namely Latin America, Southeast Asia and the Middle East, where we already have started to build strong connections with new fan bases."
One key aspect of AI/ML tech is that it can drive revenue for Compete.gg via predictive analytics. By analyzing user data and behaviour, the platform can provide insights and recommendations to users about tournaments, players, and other features that are most relevant to their interests. This not only creates a more enjoyable experience for users but also increases the likelihood that they will participate in more tournaments and engage more deeply with Compete's platform.
Another way that AI/ML can drive revenue for Compete is through targeted advertising. By using machine learning algorithms to understand user behaviour and interests, the platform can serve more relevant and effective advertisements to users, leading to increased click-through and higher conversion rates. It also allows the platform to better pair advertisers with the right tournament organizers and brands.
Additionally, and probably most importantly, by leveraging AI and ML, Compete can optimize its tournament creation and management processes, making it easier and more efficient for tournament organizers to run tournaments and manage their communities. This can help reduce administrative overhead and increase the number of tournaments offered on our platform, further increasing user engagement and driving revenue.
When looking at the long-term picture for Compete, mobile is the future. With over 3.2 billion gamers world-wide (source: Statista) and 61% of US adult gamers playing on their mobile phones (source: Entertainment Software Association), mobile is the next logical step. The integration of AI and ML into a Compete mobile offering can significantly increase the company's revenue in the next two years by providing users with a more personalized and engaging experience, increasing the effectiveness of targeted advertising, and streamlining tournament management processes, all via the one device everyone has in their pocket, a smartphone. The good news is that Compete's platform is built to be adaptable to mobile functionalities, but it will take some time to become fully operational.
"For the time being, we will prioritize short-term revenue generation, through AI and expanding our fan base into new markets, and work on mobile as a longer-term growth initiative," concluded Mr. Hughes.
About React Gaming Group
React Gaming Group (TSXV: RGG) (OTCQB: ITMZF) is a publicly traded holding company that stands at the forefront of the esports and iGaming industry. By investing in innovative technologies that enhance tournaments, teams, and wagering, we provide our users with gaming platforms that produce non-stop action, exciting outcomes, and unparalleled enjoyment. Through the use of intelligent data, we also connect our sponsors to robust communities within the rapidly evolving industry, ensuring maximum engagement and substantial reward. For more information, please visit us at reactgaming.ca and follow us on LinkedIn, Twitter, Instagram and YouTube.
Forward-looking statements
This news release may contain "forward-looking statements" within the meaning of applicable Canadian securities laws. Forward-looking statements are necessarily based upon a number of estimates and assumptions that, while considered reasonable by management, are inherently subject to significant business, economic and competitive uncertainties, and contingencies. These statements generally can be identified by the use of forward-looking words such as "may", "should", "will", "could", "intend", "estimate", "plan", "anticipate", "expect", "believe" or "continue", or the negative thereof or similar variations, and include but are not limited to the statements regarding the completion of the Private Placement, payment of a finder's fee in connection with the Private Placement, the securities to be issued under the Private Placement, closing the Private Placement in tranches, the offering jurisdictions of the Private Placement, effecting the Share Consolidation, mailing of the information circular, and receipt of approval from the TSXV with respect to the Private Placement and Share Consolidation. Forward-looking statements involve known and unknown risks, uncertainties and other factors that may cause future results, performance or achievements to be materially different from the estimated future results, performance or achievements expressed or implied by those forward-looking statements and the forward-looking statements are not guarantees of future performance. The Corporation's statements expressed or implied by these forward-looking statements are subject to a number of risks, uncertainties, and conditions, many of which are outside of the Corporation's control, and undue reliance should not be placed on such statements. Forward-looking statements are qualified in their entirety by the inherent risks and uncertainties surrounding the Corporation's activities, including: that the Corporation's assumptions in making forward-looking statements may prove to be incorrect; general adverse market conditions and competition; the inability to finance operations and/or obtain any future strategic investment necessary to implement new technologies; the inability to build a sustainable, conscientious company with a stronger presence online through new products in esports and gaming; the inability to obtain, or maintain, gaming license(s); and that market conditions related to the COVID-19 pandemic may negatively affect the outcome of the business or operations of the Corporation, including its results and financial condition. Except as required by securities law, the Corporation does not assume any obligation to update or revise any forward-looking statements, whether as a result of new information, events or otherwise. Neither the TSX Venture Exchange nor its Regulation Services Provider (as that term is defined in the policies of the TSX Venture Exchange) accept responsibility for the adequacy or accuracy of this release.
Neither the TSX Venture Exchange nor its Regulation Services Provider (as that term is defined in the policies of the TSX Venture Exchange) accept responsibility for the adequacy or accuracy of this release.
CONTACT INFORMATION
REACT GAMING GROUP INC.
Leigh Hughes
1-514-861-1881
info@reactgaming.ca
A photo accompanying this announcement is available at https://www.globenewswire.com/NewsRoom/AttachmentNg/69e093df-2218-4886-8410-da6e381b5186