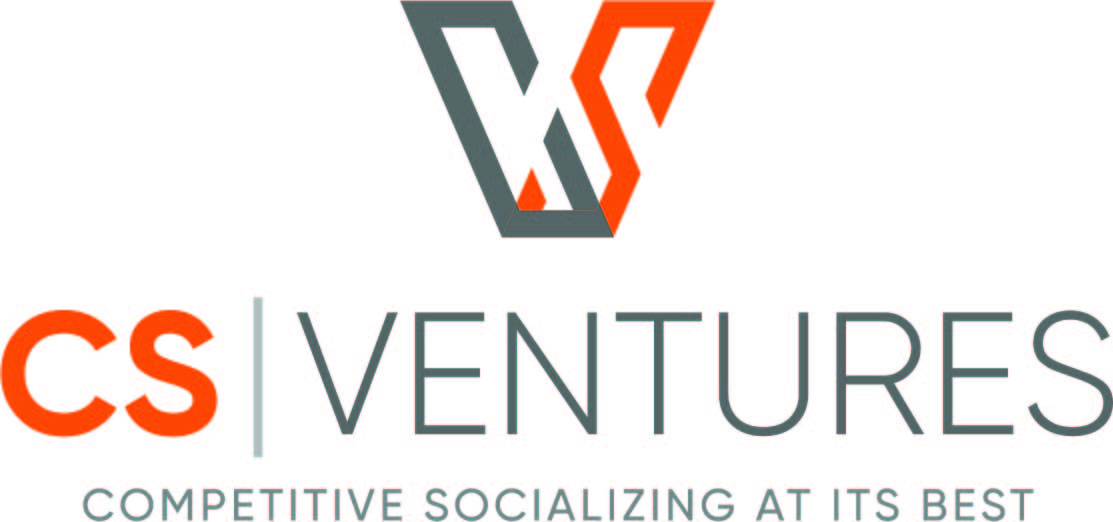 COMPETITIVE SOCIAL VENTURES GROWS THE PICKLE AND SOCIAL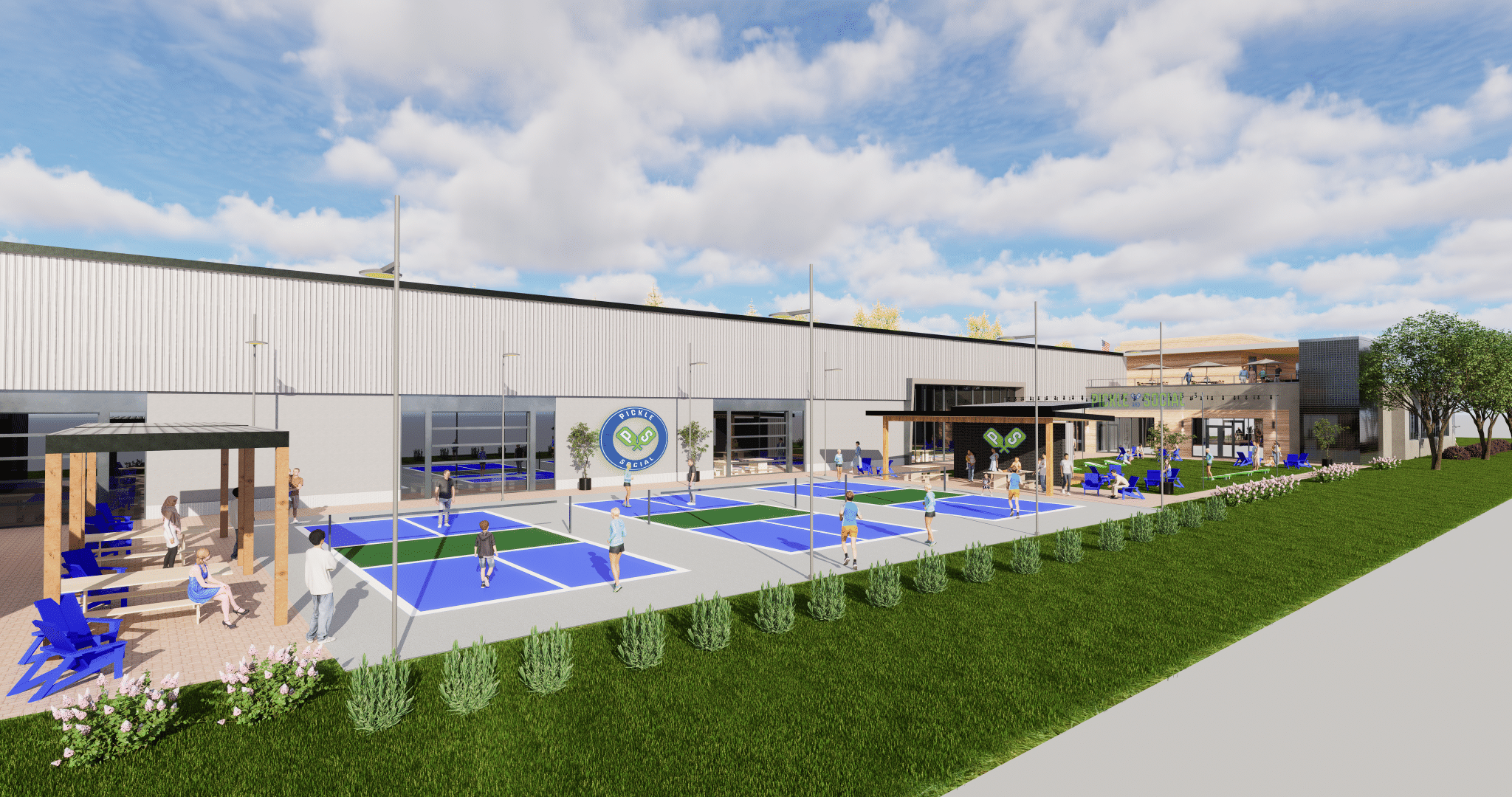 Atlanta, GA, May 31, 2023 (GLOBE NEWSWIRE) — Competitive Social Ventures ("CSV") is proud to announce another location in the expansion of the Pickle and Social brand – Louisville, KY.  Pickle and Social Louisville will be CSV's fourth Pickle and Social location announced, nationwide.  The store will be located at 8100 Lyndon Park Ln, Louisville, KY 40222.  The lease was recently signed, and construction will begin this summer.  The developer of the Louisville location is Pluris Real Estate, led by President Colin Underhill.  Pickle and Social is the ultimate hang-out spot that combines craft food, signature drinks, live entertainment, and premier indoor and outdoor pickleball courts. Pickle and Social Louisville is made possible by the Kentucky Tourism Cabinet's commitment to local growth and development.
          
Pickle and Social Louisville will sit on approximately four acres and is projected to open in Fall 2024. This venue will encompass premier pickleball courts with an overall of nine indoor-weather-controlled, two pavilion-covered, and three outdoor premier pickleball courts. All courts flow into the full-service restaurant & bourbon bar, the outdoor green space with cornhole, sponsored by the American Cornhole League, yard games, and a live music stage that will be programmed throughout the year with concerts.  
"Through our incredible ambassador program and Altaf Merchant, we were able to create a great strategic partnership with Pluris Real Estate," stated Joe Reardon, President, and COO of CSV. "This will be an iconic Pickle and Social location, as it is going to be the first eatertainment based pickleball venue in the great city of Louisville, the home of the world's greatest bourbon. We could not be more excited to start construction and to be partnered with the Pluris team."
Pickle and Social Louisville will include other entertainment spaces such as a rooftop bar and Fairway Field House, containing two Full Swing ™ simulators that allows guests to play over 150 of the best golf courses in the world, including Pebble Beach and St. Andrews. These simulators also provide over 15 other games, such as football, soccer, lacrosse, hockey, basketball, and zombie dodgeball.
"Pickle and Social is designed with the masses in mind," said Brian Harper, SVP of Sales and Marketing. "With all the amenities we offer beyond just pickleball, this venue will be a destination for guests from all over to come enjoy and make a day of it."
This location will be one-of-a-kind as it includes a 2,500-square-foot bourbon bar and showroom floor – making it the perfect spot for receptions, group events, and more. Pickle and Social Louisville will partner with local companies to showcase and educate their products with bourbon enthusiasts.
"The Pluris team is passionate about developing new creative concepts that invigorate and connect the Louisville community. As we considered how to bring pickleball to the local market, the CSV team's commitment to both the enjoyment of the game and unmatched entertainment experiences made them the ideal partner," said Colin Underhill, President of Pluris Real Estate. "We're excited to bring Louisville's love for bourbon, southern hospitality, and a little healthy competition under one roof."
    
This location is surrounded by 20,000,000+ square feet of office space and is less than 15 minutes from downtown Louisville and the Louisville International Airport. Louisville is also known for drawing in tourists each year from events & attractions such as the Kentucky Derby, Louder Than Life Festival, St. James Court Art Show, and the Kentucky Bourbon Trail. In 2022, the Kentucky Bourbon Trail had a record-breaking total of 2.1 million visitors, with 70% being out-of-state visitors.
We are also pleased to announce that the Bohnert family, a well-known family in the pickleball community, will be heavily involved in the project. Chris Wolfe, the Director of Pickleball Operations, will work closely with Kelly Bohnert, who will be one of our head pros, and facilitate programming and instruction with daughter, Riley Bohnert. Chris Bohnert has also been instrumental in working with Pluris Real Estate and CSV to put this deal together." Stated Joe Reardon, President, and COO of CSV.
There will be a unique opportunity for the local market to jump into our founder's club and become a strategic partner in the venue as well. To learn more about Pickle and Social and how you can get involved in this project, click here.
CSV will soon be announcing the expansion of the Pickle and Social brand in more major cities. The first Pickle and Social location will be in The Exchange @ Gwinnett, located in Buford, GA, and is projected to open later this year. Gwinnett will sport 16 pickleball courts – six outdoor courts, two pavilion–covered courts, and six weather–controlled indoor courts. To learn more about Pickle and Social and how you can get involved, click here. CSV is excited to announce more Pickle and Social locations across the U.S. soon.
If you are looking for a way to invest in the fastest-growing sport for three years in a row, visit www.competitivesocialventures.com/investors.htm to learn more about how you can get involved.
About Competitive Social Ventures
Competitive Social Ventures was founded with a vision to create competitive social entertainment brands and supercharge their long-term growth. In an industry positioned for expansion, our partners saw an opportunity to build a company unlike any other, with a family of distinct but complementary brands encouraging play.    
Fairway Social, Roaring Social, and Pickle and Social are all uniquely themed entertainment venues centered around shared experiences, premium food and beverage offerings, and live entertainment. Learn more at www.cosoventures.com.
About Pickle and Social
If you are looking to #BeMoreSocial, look no further. Pickle and Social is the ultimate hangout spot, combining craft food, signature drinks, and live entertainment with world-class indoor and outdoor pickleball courts. Whether one comes for the competition or stays for the music, we have something fun for everyone. 
P&S boasts state-of-the-art, true pickleball courts along with a variety of options to engage in the fastest-growing sport in the world. Play with your friends or come compete with lessons, leagues, and tournaments. Or join us to play on our ACL Cornhole Yard, Pickle Beach, and any of the other yard games we offer. Learn more at www.pickleandsocial.com.
###