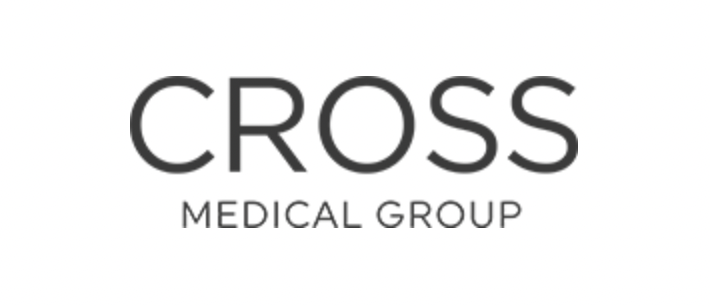 Cross Medical Group to Unveil Expanded Office
PHILADELPHIA, May 09, 2023 (GLOBE NEWSWIRE) — Cross Medical Group, a respected practice that provides plastic surgery for the Philadelphia area, has recently completed an extensive expansion and will be revealing a modernized office space to the public this month. Prior to the official "grand opening," a soft launch event is scheduled for May 10 at the office located on 2200 Arch Street, Suite 120, Philadelphia, PA.
A total of 2,166 square feet has been added to the office, bringing the entire space up to 5,323 square feet. In addition, the construction team made many major upgrades, including a new waiting area that will feature the practice's full line of high-quality skincare products, a room where patients can relax while numbing before their treatment, a photo room for taking before-and-after images, three new treatment rooms for nurse injectors, two treatment rooms for clinical aestheticians, and more. The original office space will now be devoted mainly to the plastic surgery and hair restoration procedures Philadelphia-area patients choose for improving their self-image and confidence.
More than a dozen influencers will be attending the soft launch event and participating in the #CMGPhilly Campaign. Several members of the press will also be in attendance.
Cross Medical Group provides a full range of surgical and non-surgical cosmetic procedures, including treatments for the face, breasts, and body, as well as minimally invasive injectables, skin rejuvenation and resurfacing options, laser skincare, body contouring procedures, and more from offices in Philadelphia and Villanova. As the home of plastic surgeons Dr. Kevin Cross and Dr. Jackie Lyons and dermatologist/dermatopathologist Dr. Thomas Griffin (who specializes in hair restoration), the office welcomes women and men from the greater Philadelphia area and beyond.
The expected full launch date welcoming the public into the transformed space has been planned for Monday, May 22.
To learn more about the benefits of plastic surgery procedures and minimally invasive, non-surgical treatments—or to find out more about the soft launch event and newly expanded office—contact the Philadelphia-based Cross Medical Group. Call (215) 561-9100 or submit a contact form to request a consultation.