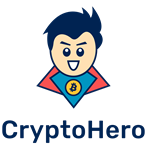 CryptoHero Enables Traders To Run Arbitrage Strategies
Singapore, March 09, 2023 (GLOBE NEWSWIRE) — Novum Global Ventures, a leading provider of cutting-edge automated trading technology, today announced the launch of CryptoHero v2.1, the latest version of its powerful cryptocurrency trading bot platform.
Designed to help traders of all levels achieve success in the volatile cryptocurrency market, CryptoHero v2.1 delivers an array of new features and enhancements that provide greater flexibility, speed, and control.
According to the company, the latest version of CryptoHero represents a significant step forward in terms of features, performance, security, and usability. A key feature in this latest version is the arbitrage bot.
"We're thrilled to unveil CryptoHero v2.1, which builds upon our track record of delivering innovative and reliable trading solutions," said Christopher Low, CEO of CryptoHero.AI. "In today's extremely volatile market, more traders are turning to low-risk strategies such as arbitrage. Our latest version is designed to meet the needs of even the most discerning traders, providing them with the tools they need to succeed in this challenging market."
CryptoHero v2.1 offers a range of features that enable traders to more effectively manage their portfolios, including:
Arbitrage Bots: Allows traders to capitalise on the price inefficiencies of two markets. CryptoHero offers inter-exchange arbitrage as well as the advanced intra-exchange arbitrage capabilities.
Strategy Designer: Provides traders with the ability to setup complex multi-strategy implementation easily.
Enhanced Trading Settings: Enables traders to create and customise an even greater number of trading strategies that are tailored to their specific needs and objectives.
Improved Speed and Performance: CryptoHero v2.1 features a range of enhancements that provide greater speed and performance, ensuring that traders can quickly and easily execute trades.
In addition, CryptoHero v2.1 will soon launch a new version for its mobile apps featuring a totally revamped user interface.
CryptoHero.AI is committed to providing traders with the best possible trading experience, and the launch of CryptoHero v2.1 is a testament to that commitment. The company's mission is to empower traders with the tools and knowledge they need to succeed in the dynamic world of cryptocurrency trading.
To learn more about CryptoHero v2.1 and to sign up for a free account, visit the company's website at https://www.cryptohero.ai/.
About Novum Global Ventures
Novum Global Ventures is a leading provider of cutting-edge automated trading technology. The company's mission is to empower crypto and traditional finance traders with the tools and knowledge they need to succeed in the dynamic world of trading. For more information, visit https://www.cryptohero.ai/ and https://www.stockhero.ai