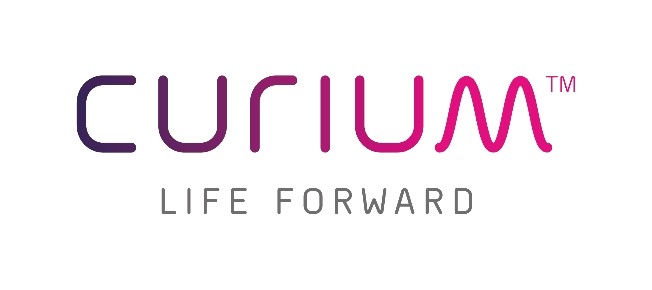 Curium Announces Exclusive Distribution Agreement in
PARIS, Sept. 07, 2023 (GLOBE NEWSWIRE) — Curium, a world leader in nuclear medicine, announced today that it has entered into an exclusive rights agreement with b.e. Imaging, for the distribution of PYLCLARI™ (INN: Piflufolastat (18F) formerly known as (18F)-DCFPyL), indicated for the detection of prostate-specific membrane antigen (PSMA) positive lesions with positron emission tomography in adults with prostate cancer.
Under the terms of the agreement, b.e. Imaging will be responsible for obtaining marketing authorization from Swiss competent authority Swissmedic, and will have exclusive distribution rights for PYLCLARI™ across Switzerland.
Dr. Michel Wuillemin, Head of Radiopharmaceuticals at b.e. Imaging commented, "b.e. Imaging has proven to be a crucial supplier for the whole range of Curium's SPECT products for Switzerland. The extension of the partnership with Curium to PSMA PET imaging with PYLCLARI™ underscores b.e. Imaging's focus in the field of prostate cancer. Curium's innovative PYLCLARI™ is in line with b.e. Imaging's experience in the field of radioligand therapy for prostate cancer."
Benoit Woessmer, PET Europe CEO at Curium commented, "Today's agreement builds on our existing collaboration with b.e. Imaging, and is an important milestone for prostate cancer patients in Switzerland. Once marketing authorization is obtained, we are extremely pleased to be improving the choice of diagnostic tools available to physicians in Switzerland to better diagnose and monitor prostate cancer – ultimately for the benefit of prostate cancer patients."
Today's announcement follows the decision in July 2023 by the European Commission granting marketing authorization for PYLCLARI™ in the European Union. b.e. Imaging currently distributes Curium's entire suite of SPECT imaging products across Switzerland.
For more information about PYLCLARI™: https://pylclari.eu
About Curium
Curium is a world leader in nuclear medicine. We develop, manufacture, and distribute world-class radiopharmaceutical products to help patients around the globe. Our proven heritage combined with a pioneering approach are the hallmarks to deliver innovation, excellence, and unparalleled service. With manufacturing facilities across Europe and the United States, Curium delivers SPECT, PET and therapeutic radiopharmaceutical solutions for life-threatening diseases to over 14 million patients annually. The name 'Curium' honors the legacy of pioneering radioactive materials researchers Marie and Pierre Curie, after whom the radioactive element curium was named and emphasizes our focus on nuclear medicine. To learn more, visit www.curiumpharma.com.
For more information:
Ross Bethell
VP, Head of Global Communications
communications@curiumpharma.com
About b.e. Imaging AG
b.e. Imaging is the Swiss affiliate of the bender group (www.bendergruppe.com). The bender group is a family-owned pharmaceutical wholesaler and producer for contrast media and radiopharmaceuticals in Germany and Switzerland. Its focus on Radiology and Nuclear medicine includes their own developed software solutions as well as generic contrast media, medical devices, and medical education programs. With more than 160 employees we are fully dedicated to the needs of radiology and nuclear medicine in terms of imaging and therapy.