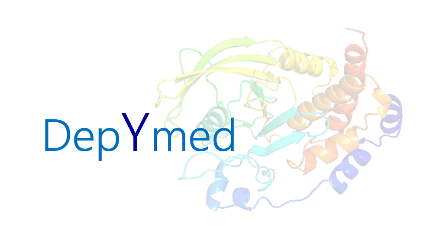 DepYmed to Meet with Investors at the LSX World Congress
FARMINGDALE, N.Y., Sept. 08, 2023 (GLOBE NEWSWIRE) — DepYmed, Inc. ("DepYmed" or the "Company") is a preclinical stage pharmaceutical company focused on developing transformative treatments for rare diseases and oncology that target the protein tyrosine phosphatase (PTP) family of enzymes. Today the Company announces that management will be meeting with investors at the LSX World Congress USA conference in Boston from September 13-14, 2023.
Interested investors can register free of charge for the conference here and arrange meetings with the Company. In addition, meetings can be arranged via email at info@depymedinc.com.
About LSX
LSX is the Life Science eXecutive partnering community. It connects biotech, medtech & healthtech executives with access to the capital, intelligence, innovation, and partners they need to grow their businesses. LSX World Congress USA will replicate the unique dynamics and high-quality senior audience that has become the hallmark of LSX events around the world. In September 2023, LSX will be gathering North America's leading Biotech, Medtech and Healthtech CEOs for a 2-day executive conference, in-person 1-to-1 partnering and company showcasing opportunities.
About DepYmed, Inc.
DepYmed Inc., is a New York based rare disease and cancer therapeutic development company that was founded to capitalize on the scientific discoveries of the Tonks lab at Cold Spring Harbor Laboratory in the physiological function of PTP1B and ways to modulate its role in various human diseases. DepYmed is currently developing a new class of potent, orally bioavailable small molecule inhibitors of the enzyme PTP1B as novel therapeutics for Rett Syndrome and different types of cancer. In addition, DepYmed has also discovered a novel class of small molecules with copper chelating properties that it is developing as potential therapeutic agents for such diseases as Wilson disease and various cancers. The company is actively developing a deep pipeline of novel compounds with broad therapeutic potential in these emerging drug classes in collaboration with Cold Spring Harbor Laboratory. For more information, please visit the Company's website at: www.depymed.com.
For Media Inquiries please contact:
Jules Abraham
JQA Partners, Inc.
jabraham@jqapartners.com
917-885-7378
DepYmed:
info@depymedinc.com