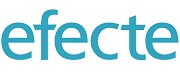 Efecte Plc's business review on 1-3/2023 – SaaS +28%,
EFECTE PLC  —  BUSINESS REVIEW —  28 APRIL 2023 at 8.30
Efecte Plc's business review on 1-3/2023 – SaaS +28%, adjusted EBITDA margin -3%
1-3/2023:
Total net sales grew by 20% and was 6.0 million euro (5.0) SaaS grew by 28% and international SaaS by 38% EBITDA was -0.3 million euro (0.1) and EBIT -0.6 million euro (0.0) Adjusted EBITDA1 was -0.2 million euro (0.2)EBITDA margin was -4% (3%) and adjusted EBITDA1 margin was -3% (3%) New GPT-powered features to boost productivity of agent users
Guidance for 2023 (unchanged):
SaaS net sales is expected to grow over 20% and adjusted EBITDA to be positive.
Group key figures
1000 EUR1-3/20231-3/20222022    Net sales6 0415 03621 607EBITDA-264145-13Adjusted EBITDA 1-160168519EBIT-58512-864    SaaS MRR1 3431 0541 270
1 Excludes the costs related to inorganic activities amounting to 0.1 million euros in Q1/2023, 0.0 million euros in Q1/2022 and 0.5 million euros in 2022.
CEO Niilo Fredrikson:
2023 started well for Efecte, laying the foundation for a year of growth and improving profitability. Our journey to build the clear European leader in service management software progressed according to plan. With an increasingly international customer base, partner coverage of 20+ countries and almost 40% of our people outside Finland, Efecte has already become a European business.
Growth in international markets and public sector
SaaS growth was again very strong at 28%. We were especially pleased with success in our international markets, including international SaaS growth accelerating to 38% and new customers signed in Spain, Germany, Sweden and Poland. Our focus on the public sector continued to pay off as well, including winning the city of Helsingborg public tender in Sweden and several in Finland. EBITDA was in line with our expectations, impacted mainly by increased personnel expenses due to hiring last year and slightly lower profitability of professional services. As communicated earlier, we expect slower headcount growth and increased productivity to lead to an improving bottom line towards the end of the year.
Potential for AI driven disruption
We believe that the recent development in generative language models opens opportunities for disruption also in the service management industry. The level of automation can be improved, and user experience enhanced. Through the acquisition of InteliWISE, we gained an experienced AI team that has helped us pursue this opportunity with speed.
During the first quarter, we followed the topic and experimented actively. We are proud to announce today the release of the first GPT-powered features in the Efecte platform, allowing agent users to leverage automatically generated response suggestions to enhance their productivity. This is one of the first production-ready implementations of generative language models in the service management industry. Questions around security and privacy remain, but we feel it is important to ride this wave of innovation and provide interested pilot customers with an opportunity to test the new technology in real life.
Mixed signals from customers
Customers are sending mixed signals at the moment. Most organizations continue their digitalization and automation initiatives, but some are cutting, postponing or downsizing projects and looking for other short-term ways to control costs. We expect SaaS growth in the second half to be somewhat slower than during the first half, as InteliWISE numbers will be part of the comparison period. That said, we are confident about navigating a potentially softening market and reconfirm our guidance for the year. We will continue our journey towards our vision, focusing on the essential: every day helping our customers to digitalize and automate their work.
Other developments
Our cash and liquid assets were 5.4 million euro (8.6) and interest-bearing financial debt of 1.8 million euro (0.0) at the end of the review period. The impact of the InteliWISE acquisition is visible in the year-over-year cash and debt comparison. During Q1, we were granted 0.4 million euro by Business Finland for a research and development program.
On a rolling 12-month basis, recurring gross margin was 80% (82%), gross churn 4.7% (3.8%), net retention rate 112% (115%), LTV/CAC ratio 5.7 (10.6) and total recurring revenue (SaaS and maintenance) amounted to 70% of net sales (67%). InteliWISE numbers are not yet included in these rolling 12-month metrics. We plan to start reporting consolidated metrics in the second half of 2023.
The number of full-time equivalent employees at the end of the review period was 201 (134). Of these, 125 (110) were in Finland, 48 (0) in Poland, 19 (14) in Germany, 7 (7) in Sweden and 2 (0) in Spain. The average number of full-time equivalent employees during Q1 was 199 (129). Our central team in Finland acts globally supporting customers, partners and sales in all markets and includes the headcount responsible for our New Markets operation.
Steffan Schumacher, our COO, will leave the company during Q2 to pursue another opportunity. We have a transition plan in place and will share the new leadership team responsibilities in our half-year report.
Long-term financial targets
By 2025, grow organically to 35 MEUR total net sales, maintain an average SaaS growth of over 20% and reach a double-digit EBITDA margin.
Through organic growth and acquisitions, become eventually the largest European service management vendor with total net sales over 100 MEUR and EBITDA margin exceeding 25 %.
Guidance for the year 2023
SaaS net sales is expected to grow over 20% and adjusted EBITDA to be positive.
Next earnings release
Efecte will publish its half-year report on 1-6/2023 on 11 August 2023.
Additional information:
CFO Taru Mäkinen, +358 40 507 1085
CEO Niilo Fredrikson, +358 50 356 7177
Certified adviser: Evli Oyj, tel. +358 40 579 6210
This release is unaudited. The amounts in this report have been rounded from exact numbers.
An online briefing for analysts, investors and media will be arranged on Friday 28th April 2023 at 13:00 Finnish time. All participants can register to the webcast online at https://efecte.videosync.fi/2023-q1. The webcast will be held in English and questions can be presented in written form in the webcast portal. A recording of the webcast and presentation materials will be made available afterwards on the company's investor pages at investors.efecte.com.
Efecte Plc
Efecte helps people digitalize and automate their work. Customers across Europe leverage our cloud service to operate with greater agility, to improve the experience of end-users, and to save costs. The use cases for our solutions range from IT service management and ticketing to improving employee experiences, business workflows, and customer service. We are the European Alternative to the global goliaths in our space. Our headquarters is located in Finland and we have regional hubs in Germany, Poland, Spain and Sweden. Efecte is listed on the Nasdaq First North Growth Market Finland marketplace.