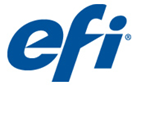 EFI and RISO Introduce Advanced Fiery Server for ComColor
FREMONT, Calif., Jan. 05, 2023 (GLOBE NEWSWIRE) — Continuing their partnership to bring ease of use, productivity and profitability to producers of transactional and direct marketing applications, Electronics For Imaging, Inc. and RISO have worked to bring RISO's latest entry to the A3-format inkjet printing market, the ComColor GL, a printer series that also offers users the power of the EFI™ Fiery® Workflow Suite combined with the industry's fastest, most productive digital front end (DFE) print server technology. The new Fiery ComColor Express FS2100C server benefits from the processing power of the Fiery NX One platform, and recently launched FS500 Pro software, to perform fast processing of complex and personalized PDFs to deliver accurate prints 26% faster than its predecessor.
"Our goal continues to be to offer accurate, high productivity inkjet printing to our customers, and our partnership with EFI is critical to achieving that goal in transpromo and other document production applications," said Andre D'Urbano, executive director, RISO Inc. "Our customers' ability to add color in traditionally monochrome applications, with higher color quality using Fiery technology, helps users increase their margins providing more-valuable work at minimal cost."
"Transactional and direct marketing print businesses thrive by delivering large volumes of low-cost variable data output," said John Henze, vice president of sales and marketing, EFI Fiery. "This new, higher-productivity Fiery DFE offers intelligent automation, preflight tools, and integrated color management that help ensure print businesses are able to produce documents correctly the first time, every time, at the lowest cost, and without requiring extensive user training."
Industry-leading management and prep tools
In addition to faster processing speeds that help print operations generate more print in less time, the new Fiery DFE includes a wide array of useful workflow tools that improve productivity further, including pre-installed Fiery Preflight and Fiery JobFlow™ Base software that automate the production of ready-to-print files. In a tight labor market, the new DFE gives print shop owners the advantage of more accurate production and less waste, even with newer, less skilled operators.
The new DFE also includes EFI Fiery's most advanced security features for secure file erase, data encryption and network protection tools. Additional, powerful Fiery Workflow Suite features on the ComColor Express FS2100C include:
Integration with offline slitter/cutter/creaser equipment that save up to 70% in setup time;
Automatic application of correct job properties using Fiery JobExpert™, which chooses the right color and imaging settings for each job;
Fiery Preflight software for identification of errors such as missing spot colors, low-resolution images and more;
Adobe PDF Print Engine support for preview and print consistency, even in transparencies and drop shadows, with direct PDF RIPing without conversion to PostScript;
Fiery FreeForm™ Create, a variable-data composition tool that removes much of the prepress labor of personalization; and
Improved productivity with Fiery Essential Driver, a simple, intuitive way to print documents with just a few clicks.
Fiery Command WorkStation®, the industry's most widely used digital printing job management interface, gives users the advantage of highly streamlined and efficient control capabilities for all Fiery Driven™ printers in their fleets.
A Fiery Graphic Arts Pro Package available for the ComColor Express FS2100C helps to identify and correct print production problems with features like Fiery ImageViewer for accurate soft proofs, Fiery Preflight Pro to ensure compliance with industry standards, Fiery Spot Pro for spot color management, and Fiery PostFlight to quickly and accurately diagnose problematic elements. Users can also choose to add Fiery JobMaster-Impose PDF-based make-ready software, a fast and easy way to accurately assemble and impose print jobs of all types that minimizes manual collation and automates finishing stages.
The Fiery ComColor Express FS2100C is immediately available from RISO and its authorized resellers. For more information about Fiery Driven products, visit www.efi.com or contact 800-875-7117.
About EFI
EFI™ is a global technology company, leading the worldwide transformation from analog to digital imaging. We understand our customers want breakthrough technologies to lead them through their digital journey. That's why we're passionate about driving their business growth with a scalable portfolio of products, solutions, services, support, and world-class partnerships for the manufacturing of signage, packaging, textiles, ceramic tiles, building materials, commercial print, and personalized documents with a wide range of printers, inks, digital front ends, and workflow software. They work together to increase profits, cut costs, improve productivity, and optimize efficiency – job after job, year after year. We're committed to our customers' success. (www.efi.com)
Follow EFI online:
Follow us on Twitter: https://twitter.com/EFIPrint
Find us on Facebook: www.facebook.com/EFIPrint
View us on YouTube: www.youtube.com/EFIDigitalPrintTech
NOTE TO EDITORS: The EFI logo, Fiery and Command WorkStation are registered trademarks of Electronics For Imaging, Inc. in the U.S. and/or certain other countries. EFI, FreeForm, JobExpert, JobFlow and Fiery Driven are trademarks of Electronics For Imaging, Inc. in the U.S. and/or certain other countries.
All other terms and product names may be trademarks or registered trademarks of their respective owners, and are hereby acknowledged.
Nothing herein should be construed as a warranty in addition to the express warranty statements provided with EFI products and services.
Contact:
David Lindsay, EFI
404-931-7760
david.lindsay@efi.com