Electrify Expo Sees Massive Attendance in Seattle with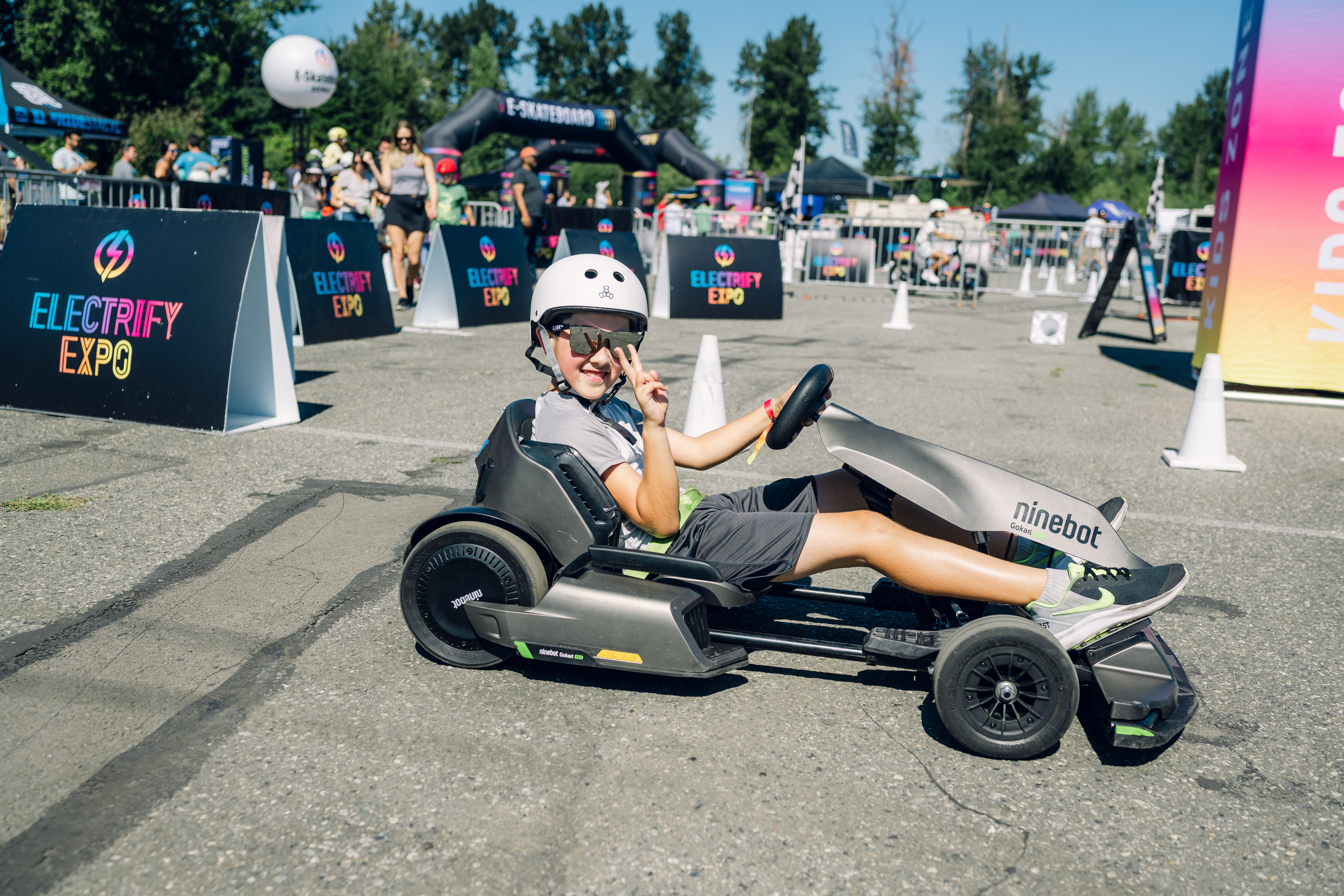 Electrify Expo's recent stop in Seattle welcomed thousands to Marymoor Park on a beautiful weekend to ride, drive and demo products from brands like Porsche, Polestar, Tesla, Kia, Rad Power Bikes, Volcon + Many OthersPhotos from the event can be downloaded HEREThe event's next stop in Miami will be held October 14-15 with tickets on sale now at electrifyxpo.com
SEATTLE, Sept. 12, 2023 (GLOBE NEWSWIRE) — Electrify Expo, North America's largest electric vehicle (EV) festival, took over Marymoor Park last weekend for a thrilling hands-on event with the world's leading manufacturers of electric cars, trucks, e-bikes, e-skateboards, watercraft and more. The greater Seattle area showed up in a massive display of attendance, making Electrify Expo's second year in the Seattle market a huge success. Over 23,000 test rides took place over the weekend which gave attendees the opportunity to feel the thrill of going electric.
"The huge festival footprint coupled with an amazing turnout of brands gave Seattleites all they needed to make a decision on going electric," said BJ Birtwell, CEO and founder of Electrify Expo. "We're making it fun and easy for consumers to learn by giving them first-hand experiences behind the wheel, or on the seat of their favorite electric vehicle, ultimately often leading to purchase decisions but in a no-stress sales environment. The greater Seattle area, including Redmond and Bellevue, is leading the way in EV adoption and we are looking forward to returning in 2024. Now, our focus shifts to Miami as we prepare for that epic festival stop!"
Electrify Expo's next stop will be October 14-15 in Miami at the Miami Dade Fairgrounds. Tickets for the event are on sale now at www.electrifyexpo.com/miami.
Media interested in attending may request credentials by emailing ee@skyya.com.
About Electrify Expo
Electrify Expo is North America's largest outdoor electric vehicle (EV) festival showcasing the latest technology and products in electrification including startup and legacy EVs, electric motorcycles, bikes, scooters, skateboards, boats, surfboards and more. The festival addresses one of the most challenging barriers to mass adoption of electric vehicles – first hand experience with the product – with meaningful demonstrations and test rides. Top brands from around the world exhibit and attend Electrify Expo's events to meet consumers at all stages on their path to electrification. 2023 events will take place in Long Beach and San Francisco, Calif., Washington DC, New York, Seattle, Miami, and Austin, Texas. To stay up to date on the latest news and announcements from Electrify Expo, visit www.electrifyexpo.com and follow on Twitter, Facebook and Instagram.
Media Contact
Skyya PR
ee@skyya.com

A photo accompanying this announcement is available at:
https://www.globenewswire.com/NewsRoom/AttachmentNg/9ef17645-db4d-403b-a5de-a8982cc6b904