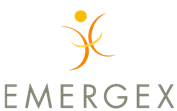 Emergex Announces Positive Phase I Trial Data for
naNO-DENGUE trial results demonstrate that DengueTcP is well-tolerated with no treatment-related serious adverse events Immunogenicity data shows peptide antigen-specific effector and memory CD8+ T cells were elicited
Clinical proof-of-concept demonstration for Emergex's therapeutic platform, supporting further development
ABINGDON, United Kingdom, June 06, 2023 (GLOBE NEWSWIRE) —  Emergex Vaccines Holding Limited ('Emergex'), a clinical-stage biotechnology company addressing major global infectious diseases through the development of fully synthetic T cell-priming immune set-point candidates, today announced positive outcomes from its first-in-human clinical trial of DengueTcP (trademark application submitted), a candidate against Dengue virus, the causative agent for Dengue Fever.
The primary objective of the naNO-DENGUE trial was to evaluate the safety, tolerability and reactogenicity of two different doses (2.5 and 7.5 nmol total peptide) of DengueTcP administered by intradermal microneedle injection to healthy volunteers. Both dose levels of DengueTcP appeared to be safe and well tolerated. No treatment-related serious adverse events were reported, and the majority of adverse events were mild and transient. From a safety perspective, both doses were considered acceptable for use in further trials.
The assessment of immunogenicity produced the following findings:
Statistically significant increases of virus-specific effector (CD137+CD69+) CD8+ T cells and memory CD8+ T cells were observed post-immunisation.Notably, the elevated T cells included CXCR3+ central memory and differentiated effector memory cells. These T cell subsets are of particular relevance given their roles in locating virus-infected cells in the skin and in providing protective immunity to Dengue infection.2,3DengueTcP did not induce anti-DENV antibodies, a favourable outcome that reduces the risk of antibody-dependent enhancement (ADE) of the disease that has been observed by others in trials of traditional vaccines.Taken together, preliminary results indicate that treatment with DengueTcP generates memory T cells in peripheral blood that have the capability to home to tissues infected by that incoming virus.
Overall, the clinical results provide proof-of-concept that Emergex's therapeutic platform can successfully induce virus-specific CD8+ T cell responses. Data from the trial support further development of Emergex's platform, which has the potential to provide cross-reactive immunity to a range of existing or emerging viral and intracellular pathogens.
Dr. Ramila Philip, Chief Scientific Officer, Immunotope Inc, commented: "Up to 400 million people around the world are infected with Dengue Fever each year. However, with no approved antiviral treatments and with current vaccine strategies being potentially associated with ADE related safety concerns, there is an unmet and urgent need for novel, effective solutions. It gives me an immense satisfaction to see the realization and clinical proof of our T cell based protection. Emergex's T cell-priming immune set-point vaccine, which delivers synthetic peptide antigens based on naturally processed and presented epitope candidates, should provide broad and long-lasting immunity against all Dengue virus serotypes and potentially against other Flaviviridae strains; thus, protecting people from illness associated with these lethal tropical disease."
Dr Athanasios Papadopoulos, Chief Medical Officer, Emergex, said: "These positive study data represent an important landmark for both Emergex and people around the world living with the risk of Dengue. These data demonstrate that our product platform has an acceptable safety profile and successfully mobilises viral-specific CD8+ T cells, which may elicit broad and long-term immune memory. The findings validate our approach and may change the way that people view immune responses post-treatment.
"Showing that we can increase the T cell-based immunity without affecting the antibodies means that we can improve any previous immune status of a person. This trial is the first time that a regulator has approved an assessment of a T cell-priming set-point candidate against infectious diseases for clinical use based solely on a T cell response; thus, we are delighted that the trial was successful."
The naNO-DENGUE Trial
naNO-DENGUE (ClinicalTrials.gov NCT04935801) was a Phase I randomized, double-blind, vehicle-controlled, dose-finding, safety study of a synthetic nanoparticle-based, T cell-priming peptide antigen immune set-point against Dengue virus in healthy adults. A total of 26 healthy individuals aged 18-45 years recruited at the Centre for Primary Care and Public Health, Lausanne, Switzerland, were randomly assigned to receive the T cell-priming immune set-point candidate Dengue TcP or a comparator (nanocluster without peptide antigens, vehicle-nanocluster). Follow-up of trial participants took place over a six-month period following first injection.
About DengueTcP
DengueTcP, Emergex's immune set-point product to treat dengue, is designed to elicit a specific CD8+ T cell immune response without affecting the humoral response. The drug product is composed of synthetic T cell-selective multivalent (serotypes 1 to 4) Dengue virus peptide antigens carried on ultrasmall carbohydrate-passivated nanoclusters.
Immunotope Inc. developed an immunoproteomics approach to identify the peptide antigens presented by major histocompatibility complex Class I (MHC-I) molecules on the surface of Dengue-infected cells, representing the real-world targets of the CD8+ T cell response to natural infection.4,5 Nine peptide antigens from this expression library were then selected for inclusion in the DengueTcP drug product, notably on their ability to elicit a cross-reactive immune response against all four different Dengue virus serotypes and also against other Flaviviruses.
These viral peptide antigens are anchored with specific carbohydrates to a nanocluster core. Use of a self-assembling, nanocluster-based delivery system is intended to protect the peptide antigens from proteolytic degradation, which improves their delivery to antigen presenting cells and enables induction of targeted cellular immunity. Owing to targeted delivery, nanodoses of peptide antigens are expected to be sufficient to induce a satisfactory immune response.
As a low dosage is required and as a way to mimic immune cell recruitment during a natural infection by a mosquito, DengueTcP is suited to be delivered by intradermal injection. A microneedle (or dermal patch in the future) will be used to better standardize the intradermal injection.
DengueTcP and nanoclusters have been shown to be safe in preclinical in vitro studies utilising human peripheral blood mononuclear cells and in vivo animal studies. The present trial assessed the safety of the first T cell-priming immune set-point candidate designed specifically to elicit a CD8+ T cell immune response for prevention of an acute and severe manifestation of a viral infection by Dengue and other Flaviviruses. Emergex is working with governments around the world to make DengueTcP accessible to high-risk populations as a valuable option in the fight against Dengue.
For further information, please contact: Emergex Media InquiriesStorme Moore-Thornicroft, Executive Director
Phone: +44 (0) 1235 527589
Email: smt@emergexvaccines.com
David Melamed
Phone: +1 (212) 845-4225
Email: david.melamed@russopartnersllc.com
About Emergex
Emergex is a clinical-stage, privately-held biotechnology company, headquartered in Abingdon, UK, with an operating subsidiary in Doylestown, Pennsylvania, USA. The company is pioneering the development of 100% synthetic T cell-priming immune set-point candidates that harness and direct the body's natural T cell immune response to destroy and clear pathogen-infected cells, using cytopathic or non-cytopathic mechanisms, in order to provide protection against some of the world's most urgent health threats. First indications pursued are against infectious diseases: [i] viral infectious diseases, amongst which are Betacoronavirus, Dengue Fever and Universal Influenza A, including pandemic influenza, as well as [ii] intra-cellular bacterial infectious disease, such as Francisella tularensis. In the near future, other disease applications will follow.
Find out more online at www.emergexvaccines.com.
Visit our LinkedIn page or Twitter account for updates.
References
1.      Rivino L, Kumaran EA, Thein TL, et al. Virus-specific T lymphocytes home to the skin during natural dengue infection. Sci Transl Med. 2015;7(278).
2.      Graham N, Eisenhauer P, Diehl SA, et al. Rapid Induction and Maintenance of Virus-Specific CD8(+) TEMRA and CD4(+) TEM Cells Following Protective Vaccination Against Dengue Virus Challenge in Humans. Front Immunol. 2020;11:479.
3.      Hickman HD, Reynoso GV, Ngudiankama BF, et al. CXCR3 chemokine receptor enables local CD8(+) T cell migration for the destruction of virus-infected cells. Immunity. 2015;42(3):524-537.
4.      Comber JD, Karabudak A, Huang X, Piazza PA, Marques ET, Philip R. Dengue virus specific dual HLA binding T cell epitopes induce CD8+ T cell responses in seropositive individuals. Hum Vaccin Immunother. 2014;10(12):3531-3543.
5.      Testa JS, Shetty V, Sinnathamby G, et al. Conserved MHC class I-presented dengue virus epitopes identified by immunoproteomics analysis are targets for cross-serotype reactive T-cell response. J Infect Dis. 2012;205(4):647-655.