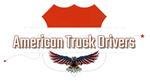 Empowering Truckers with Knowledge: American Truck Drivers
Washington, District of Columbia, United States , Jan. 10, 2023 (GLOBE NEWSWIRE) — American Truck Drivers focuses on helping truck drivers succeed by providing educational content that can be used to navigate the complex roads that they traverse. By creating informative videos portraying different challenging scenarios, they lead truckers to expand their knowledge while gaining experience. With an ever-growing list of video tutorials, American Truck Drivers offers an opportunity for students and professionals alike to learn best practices and safety tips without having to leave their house. In striving to be the best digital content creation hub in the industry, American Truck Drivers helps prepare and empower truck drivers for any possible situation they may face on the open road.
Let's explore how American Truck Drivers are increasing visibility and creating an impact on the trucking industry. 
Besar Hoxha created the company in 2012 with the unique goal of offering 20 years of experience in content creation. The company has since become a leader in the field, excelling in their ability to provide customers with engaging and high-quality content. As an experienced provider, the company not only creates captivating content but also helps customers discover how to make their ideas more impactful and concise. 
American Truck Drivers began as a Facebook page and since then have expanded their reach to Instagram, YouTube, Twitter, and TikTok. The company's presence on each platform has grown significantly over the past few years; they currently have a total of 520k followers on Social Media. This growth has allowed them to increase their presence in the industry while also reaching out to a larger audience through different platforms. 
An online platform, sendvideo.us was also launched by American Truck Drivers where drivers can upload road situations they witness such as tailgating or poor passing practices so it can be shared with other drivers as educational content. While the background video footage often includes scenes from long drives and interesting changes in terrain, the commentary from one of the company's representatives presented with an accurate explanation of what happened during the video are what make each piece stand out. The topics chosen can range from addressing personal struggles while on the road to discussing current events. This allows viewers to learn from these moments and understand why certain behaviors should be avoided when driving professionally.
American Truck Drivers have developed a unique form of entertainment and is making positive changes in the trucking industry by offering educational content that helps promote safety among drivers worldwide while also increasing visibility through different social media platforms along with their own website sendvideo.us where viewers can watch videos capturing dangerous road situations that occur everyday across America's roads and highways. By putting education first and promoting safer driving habits among professional truckers through these platforms, American Truck Drivers is changing the way people look at the trucking industry for good!
Social Media
Twitter : https://www.twitter.com/ATruckDrivers
YouTube : https://www.youtube.com/@ATruckDrivers
TikTok : https://www.tiktok.com/@americantruckdrivers
Instagram : https://www.instagram.com/atruckdrivers
Blog Site : https://www.truckdrivers.life/pages/americantruckdrivers
Website : https://www.atruckdrivers.com