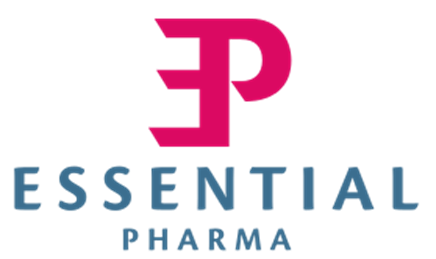 Essential Pharma Announces the Appointment of Emma Johnson
Essential Pharma Announces the Appointment of Emma Johnson as Chief Executive Officer
Zug, Switzerland & Egham, UK – 24 May 2023 – Essential Pharma, an international specialty pharma company focused on ensuring that patients have sustainable access to low volume, clinically well-established pharmaceutical products across key therapeutic areas, today announces the appointment of Emma Johnson as Chief Executive Officer. Steen Vangsgaard is stepping down from the business.
Emma joins Essential Pharma from EUSA Pharma, where she was co-founder and served as Chief Financial Officer for more than seven years. During her time at EUSA Pharma she played an integral role in bringing in a number of licensing deals to build a successful oncology and rare disease specialty pharma company, delivering significant returns to investors. As part of the executive team and Board at EUSA, Emma played a key role in the growth of the business from revenues of EUR 20m to EUR 150m and number of employees from 25 to 250 over the 7 year period. Emma has more than 15 years' experience working in healthcare companies and completed the ACCA qualification as a chartered accountant, becoming a fellow in 2009. She has acted in senior financial and commercial positions, including leading Jazz Pharmaceuticals' commercial operations outside of Europe and the US.
Patrick Vink, Chairman of Essential Pharma, commented: "We wholeheartedly welcome Emma, whose wealth of experience gained from high quality specialty pharma companies, EUSA Pharma and Jazz Pharmaceuticals, make her the perfect fit to lead Essential Pharma through the next phase of our high growth strategy. I am confident that Emma will play a pivotal role in growing the company, whilst maintaining our commitment to ensuring access to at-risk essential medicines and continuing to create value for patients and shareholders alike. We'd like to thank Steen for his contribution to the growth generated and the development of the operational platform under his leadership over the past two years and wish him well for the future."
Emma Johnson, Chief Executive Officer of Essential Pharma, said: "Having recently worked closely with the Leadership Team, I am thrilled to be joining Essential Pharma at such an exciting time in its evolution. With the company's talented team and focus on ensuring patients have sustainable access to essential medicines, we have an incredible opportunity to make a meaningful impact against a backdrop of global drug shortages. I look forward to working closely with our stakeholders to execute the strategy and deliver the next phase of growth as a world-leading specialty pharma company."
Steen Vangsgaard, former Chief Executive Officer of Essential Pharma, added: "I have thoroughly enjoyed my years at Essential Pharma. I would like to express my gratitude to the team for their hard work, dedication, and support, and I wish the company and its talented employees all the best for the future."
ENDS
About Essential Pharma
Essential Pharma is an international specialty pharmaceutical group dedicated to maintaining access to well-established, at-risk products essential to patients across multiple therapeutic areas. The group has been an important and valued partner to healthcare providers for over 20 years by giving patients access to medicines that otherwise might not be available.
Essential Pharma operates globally in more than 70 countries, supplying a portfolio of over 300 products across multiple therapeutic areas. Essential Pharma's growth strategy is based on identifying and acquiring mature, at-risk products from larger pharmaceutical groups looking to streamline their product portfolios. It is a trusted partner to multiple pharma companies of all sizes, with a proven history of integrating assets and managing complex technology transfers seamlessly while ensuring continuous and sustainable supply to patients.
Essential Pharma's growth strategy is backed by Gyrus Capital, an investment firm dedicated to transformational investments in sectors with long-term sustainable growth, including healthcare.
For more information, please visit essentialpharmagroup.com
CONTACTS
Essential Pharma
Emma Johnson, CEO
Tel: +44(0)1784 477 167
Email: info@essentialpharmaceuticals.com
Consilium Strategic Communications
Mary-Jane Elliott / Tracy Cheung / Chris Welsh
Tel: +44 (0) 20 3709 5700
Email: Essentialpharma@consilium-comms.com
Job code: EP/Consilium/2023/05/Emma Johnson
May 2023