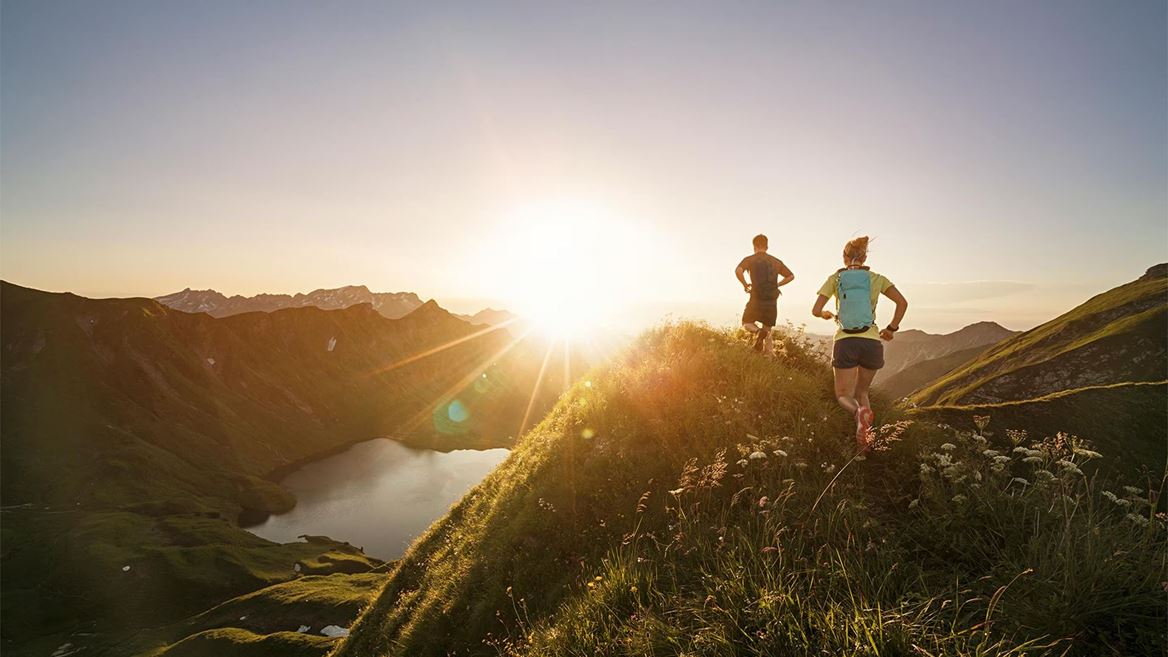 Five ways the Olympic Movement is investing in our Planet
21 Apr 2023 – This year's Earth Day theme – Invest in our Planet – highlights the importance of investing time and resources in solving climate change and other environmental challenges. The Olympic Movement is playing its part, reducing the footprint of the Olympic Games, using the power of sport to promote innovative solutions, and coming together to make sport more sustainable.
Here are five examples of how the Olympic Movement is investing in our planet:
1 – Sustainable food – Paris 2024 puts it on the menu
The world's food systems are under enormous pressure, linked to climate change, unsustainable agricultural practices, accelerating biodiversity loss, and soil degradation.
Changing dietary patterns is a large part of the solution.
Paris 2024 will use its platform to demonstrate how a more balanced and environmentally conscious diet can be taken to scale.
Next year's Olympic Games makes six menu commitments for everyone attending – spectators, athletes, staff, volunteers, the media and the Olympic and Paralympic family – and at all venues. The organisers have committed to:
Cutting by 50 per cent the carbon footprint of each meal, compared to an average French meal, thanks to measures such as doubling the amount of plant-based foods;Halving the use of single-use plastic compared to similar events and previous Olympic Games editions, for example, by installing fountains and using returnable glass bottles;Sourcing more locally: 80 per cent of ingredients will be sourced in France, of which a quarter will come from less than 250km away;Fighting food waste with careful portion and quantity control, promoting "zero waste" recipes and and behaviour;Securing the reuse of all catering equipment for future events;Reserving 15 per cent of jobs for people with a disability or disadvantaged people.
The Games are set to serve up some 13 million sustainable meals!
2 – Clean hydrogen – The Games shine a light
As climate change increasingly threatens our future, recent Olympic Games have used hydrogen to demonstrate its potential. Hydrogen causes no emissions when produced with renewable energy. It could play a vital role in the transition to carbon-free societies. It currently offers some of the best potential to eliminate emissions from airlines, shipping and industry.
The Olympic Games Tokyo 2020 gave hydrogen a starring role. The Olympic Village used hydrogen for power and heating. Worldwide Olympic Partner Toyota supplied approximately 500 Mirai hydrogen-powered vehicles to transport staff and officials. And for the first time in the history of the Games, hydrogen fuelled both the Olympic and Paralympic cauldrons in Tokyo.
More recently, during the Olympic Games Beijing 2022, hydrogen-powered vehicles were used at one of the Games' competition zones, Zhangjiakou, as a demonstration of hydrogen's potential.
Meanwhile, at the International Olympic Committee (IOC)'s headquarters in Lausanne, hydrogen-powered cars, provided by Worldwide Olympic Partner Toyota, are used to transport guests and officials. The IOC's hydrogen fleet also serves as a vital demonstration project, inspiring green momentum in the region.
3 – Paris 2024 Aquatics Centre – Serving people while respecting the planet
To reduce the cost and carbon footprint of the Games, Olympic Agenda 2020 requires Games organisers to minimise construction and build new venues only when there is a long-term local need for them. Paris 2024 organisers will use existing or temporary infrastructure for 95 per cent of their venues. The only new competition venue built for the Games, the Olympic Aquatics Centre, shows how a venue can serve local communities – while respecting the planet.
The Aquatics Centre building materials are in large part bio-sourced, with the timber structure and roof frame blending seamlessly into the surrounding.
Meanwhile, its 5,000m2 roof will be covered with an innovative photovoltaic panel structure. It will be one of France's largest urban solar farms.
Its innovative design was conceived to increase energy efficiency over the lifetime of the building. Its interior will be fitted with recycled materials, all made in France to showcase the country's environmental expertise. The seats will be made entirely from local plastic waste by a local provider.
After the Games, the Aquatics Centre will be transformed into a multi-use sporting facility. It will be able to switch from a 5,000-seat venue to a 2,500-seat facility, addressing the needs of local communities of Seine-Saint-Denis – an area which currently lacks swimming facilities.
4 – The Sport for Nature Framework – protecting the planet through sport
Addressing the loss of nature is key to protecting the health of the planet and to responding to climate change. According to the World Economic Forum, biodiversity loss represents the fourth greatest risk to the global economy. Failure to respond to climate change and biodiversity loss are among the top five most severe risks facing the world in the long term.
In December 2022, the IOC – in partnership with the International Union for Conservation of Nature (IUCN), the United Nations Environment Programme (UNEP) and the Secretariat of the Convention on Biological Diversity (CBD) – launched the first-ever Sports for Nature Framework. Its aim is to transform the relationship between sport and nature, making sure sport minimises its impact and uses its influence to help restore and protect nature.
The IOC and Paris 2024 are among the first signatories of the framework, which brings together sports federations, leagues, clubs and event organisers. They commit to protecting and avoiding causing damage to important species and habitats; restoring key ecosystems; creating sustainable supply chains; and educating and inspiring the wider sporting community.
5 – The Olympic Forest – growing trees in Africa's drylands
Climate change is devastating the African drylands, since rising temperatures and changing weather patterns make survival harder for local communities. Overuse of land, including through forest clearing and overgrazing, means that the soils are losing fertility and are often no longer productive. Many people struggle to produce enough food. Poverty and migration are increasing.
In 2021, the IOC started an initiative to grow 590,000 native trees across 90 villages in Mali and Senegal, host of the Youth Olympic Games Dakar 2026.
These trees offer vital solutions. They absorb carbon dioxide, a leading cause of climate change, and they also improve soil fertility, prevent erosion, and provide shade. When drought causes crops to fail, many trees are able to survive, producing fruit, nuts and seeds for sale or consumption. This way, they can help local communities adapt to climate change and increase their food and economic security.
The IOC and its implementing partner TreeAid work closely with local communities, making sure they are willing to be part of  the project and involving them in the species selection process, and equipping them with knowledge to ensure they can maintain the trees in the future.