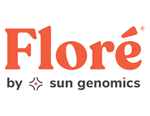 Floré and DSM Partner to Revolutionize
SAN DIEGO and HEERLEN, The Netherlands, Jan. 10, 2023 (GLOBE NEWSWIRE) — In a release issued under the same headline earlier today by Sun Genomics, please note that "Royal DSM" has been added to the first sentence and the boilerplate for DSM has been updated. The corrected release follows.
Floré by Sun Genomics, the world's only fully customized precision probiotic, announced today its partnership with health, nutrition and bioscience leader Royal DSM, whose investment unit, DSM Venturing, made an investment in Floré as well. Both companies, matched during the recent MassChallenge Switzerland Sustainable Food Solutions Challenge, are committed to the science behind probiotics and their role in improving the health and wellness of the global population.
Floré is a later-stage startup involved in gut health and personal nutrition, using patented whole-genome DNA sequencing and gut composition analysis to formulate personalized probiotics to an individual's unique gut microflora. Floré's platform can detect more than 23,000 organisms, including bacteria, parasites, yeast, viruses, phases and fungi. DSM backs startups in this area with a focus on personalization and precision that can transform health, nutrition and bioscience. Together, they will collaborate on research, including DSM's use of Floré's algorithms to gain insight into novel ingredients. In return, DSM will help Floré source high-quality ingredients for its products, and take advantage of DSM's deep knowledge base and extensive business network.
"Brought together by MassChallenge Switzerland, we are proud to partner with DSM to expand our research and product efforts and help bring precision nutrition to all," said Sunny Jain, chief executive officer and founder of Floré. "By utilizing DSM's resources and expertise in the biotech space, we are grateful to receive the support required to grow our customer base and maintain our position as a leader in precision probiotics and nutrition."
Last year, Floré launched three new clinical tests for inflammation, gastrointestinal pathogens and heavy metal to help a broader population identify and address a variety of gut health issues.
"Investors are increasingly placing their bets on the disruptive potential of custom probiotics, and we decided that a strategic partnership with Floré would be mutually beneficial," said Pieter Wolters, managing director of DSM Venturing. "This is where Floré has an advantage, as it's taking the guesswork out of the most challenging step for many consumers: choosing the right probiotic."
MassChallenge Switzerland's Sustainable Food Solutions Challenge identifies later-stage startups or scaleups and matches them with a MassChallenge partner. Startups work directly with key stakeholders at global food corporates, where they get access to co-development opportunities, product validation, customer connections, strategic investments and advisor introductions.
Read more about Floré and DSM Venturing's partnership in MassChallenge's recent case study here. For more information on Floré, visit www.flore.com.
About DSM
Royal DSM is a global, purpose-led company in Health, Nutrition & Bioscience, applying science to improve the health of people, animals and the planet. DSM's purpose is to create brighter lives for all. DSM's products and solutions address some of the world's biggest challenges while simultaneously creating economic, environmental and societal value for all its stakeholders – customers, employees, shareholders, and society at large. The company was founded in 1902 and is listed on Euronext Amsterdam. More information can be found at www.dsm.com.
About Sun Genomics
Sun Genomics, headquartered in San Diego, California, is a leader in gut health testing. Founded in 2016, the company specializes in made-to-order probiotics based on an individual's gut microflora. Using a patented methodology based on the extraction of DNA in stool, this approach ensures that customers receive a fully personalized probiotic that can be received as a monthly subscription. Learn more at www.flore.com.