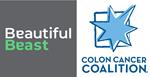 For Colorectal Cancer Awareness Month, the Colon Cancer
Created in conjunction with BeautifulBeast, an independent cross-cultural agency, "Talking Sh!t Saves Lives" lives predominantly on Twitter, with the support of radio PSAs, digital videos, social posts, and electronic billboards across the nation.
DALLAS and MIAMI and NEW YORK and MINNEAPOLIS, Feb. 28, 2023 (GLOBE NEWSWIRE) — In recognition of Colorectal Cancer Awareness Month, the Colon Cancer Coalition and cross-cultural agency BeautifulBeast invite the world to join the campaign and talk about their crap.
Colorectal cancer is on the rise among younger people and has been steadily increasing over the past thirty years. It is important, however, to note that screening for colorectal cancer is not recommended before age 45. That's why this campaign aims to raise awareness about the symptoms, no matter your age.
"We are not asking young adults to do anything new, as we all talk sh!t occasionally. Instead, we want them to pay attention every time they go to the bathroom, and if they see anything out of the ordinary, to talk about their crap with a doctor. Their stool might be telling them something significant: the symptoms of colorectal cancer," said Flor Leibaschoff, Chief Creative Officer at BeautifulBeast, who lost her brother to colon cancer after battling it for almost seven years, passing when he was only 44 years old.
These are some of the critical questions that aim to raise awareness of the symptoms:
Do you notice any traces of blood in your stool or changes in your bathroom habits? 
Are you feeling bloated constantly?
Are you constantly feeling fatigued?
Have you experienced any unexplained weight loss or persistent cramping?
If you answer yes to any of the above, OR if you are over 45, you should talk about this sh!t! 
The campaign, which kicks off March 1, will live predominantly on Twitter, the platform primarily used by young adults and known as the place to talk sh!t about everything.
"One of the problems this campaign is tackling directly is that young adults are more likely to be diagnosed with a later stage of the disease when it's harder to treat. Our hope is that they at least become aware of the symptoms. Screening should begin for most average-risk adults at age 45 and earlier for those with a family history or other risk factors. In addition to a colonoscopy, many screening options are available, including several tests that can be done in the privacy of your own home," added Chris Evans, President of the Colon Cancer Coalition.
"Talking Sh!t Saves Lives" invites celebrities and the most influential people on Twitter to join the cause, talk crap, and help amplify the message by tweeting about it. As a part of the campaign launch a public plea is being made to comedian and late night host Jimmy Kimmel. Kimmel, 55, documented his own colonoscopy in 2018. The Colon Cancer Coalition will dedicate a statue to him in the Metaverse if he sends just one tweet inviting young people to look for symptoms of colorectal cancer.
A series of radio public service announcements (PSAs), billboards, and social media complement the effort to spread the word about the importance of getting screened for colorectal cancer.
The colonoscopy is the only screening option available that can also prevent colorectal cancer by removing pre-cancerous lesions, or polyps, at the time of the test. Colorectal cancer is highly treatable when diagnosed in the earliest stages. Individuals of all ages experiencing symptoms should talk with their doctors about screening options right for them.
"Colon cancer is the third most common cancer in America. It's a very serious disease. We are using levity and street talk. Our campaign, 'Talking Sh!t Saves Lives,' is a powerful and disruptive way to highlight the importance of colorectal cancer screening and symptom awareness. We're very excited to share it with everyone; we want the entire country to talk about their own sh!t," stated Erin Peterson, Sr. Director of Mission & Partnerships at the Coalition.
"We are very excited to work with BeautifulBeast on this important project," adds Evans. "We know this is a very personal project for their team, and we love the creativity and digital strategy they bring to increase screening rates for colorectal cancer. In addition, this campaign aligns with the mission of the Colon Cancer Coalition. One of our objectives this year is to educate young adults about the symptoms of colorectal cancer and learn their family history so they can get screened on time. And if we have to talk sh!t to convince them, that's what we'll do."
To implement this campaign, BeautifulBeast collaborated with Latina Digital Design Studio in Bogotá, Colombia; Deaf Mule Audio Post in Dallas; Fábrica de Canciones, Buenos Aires; Ro2 Media, Dallas; iKhan Media, Los Angeles, and digital agency MDS Digital in Los Angeles and Bogotá.
For more information about the campaign or to find information about colorectal cancer symptoms and screening options, visit www.TalkingShitSavesLives.org
About BeautifulBeast
BeautifulBeast is a business-growth company dedicated to cross-cultural solutions through creativity and big data. The name symbolizes the perfect balance between the beauty of a great idea and the beast that big data represents. While the agency's DNA is Hispanic, it embraces its multicultural background, allowing it to seamlessly navigate across cultures to connect brands with the right audience. The agency's founders have worked together for over 20 years, contributing to the success of their clients. BeautifulBeast has operations both in Dallas and Miami.
About the Colon Cancer Coalition
The Colon Cancer Coalition is dedicated to encouraging screening and raising awareness of colorectal cancer. The organization's signature Get Your Rear in Gear® event series is volunteer driven in communities throughout the United States. Annually, the Colon Cancer Coalition grants over 1 million dollars to local communities to build and sustain programs promoting early prevention, screening, and research, as well as patient support efforts for those living with this disease. By making the words colon, colorectal and colonoscopy a part of everyday language, we believe we can overcome the fear and decrease deaths from this largely preventable cancer. For more information visit ColonCancerCoalition.org.
Press contacts
Erin Peterson
Colon Cancer Coalition
651-247-4023
erin@coloncancercoalition.org
Salma Gottfried
BeautifulBeast
469-939-9896‬
salma@beautifulbeastad.com
Photos accompanying this announcement are available at
https://www.globenewswire.com/NewsRoom/AttachmentNg/c2c52981-fa22-4fd8-96fe-731cb649a47d
https://www.globenewswire.com/NewsRoom/AttachmentNg/83d05810-c1cc-483a-838f-4bdf29aa3b3d