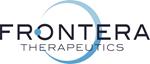 Frontera Therapeutics Doses First Patient in Phase 1
BEDFORD, Mass., and SHANGHAI, China, Jan. 06, 2023 (GLOBE NEWSWIRE) — Frontera Therapeutics, a global clinical-stage biotechnology company that seeks to develop novel and best-in-class gene therapy medicines to improve the lives of patients across multiple disease areas, today announced that it has dosed the first patient in a Phase 1 clinical trial of its lead gene therapy program, FT-001, for the treatment of Leber Congenital Amaurosis-2, a severe inherited retinal disease related to a mutation in the RPE65 gene. FT-001 is administered by a one-time injection into the subretinal space of the eye that delivers a functional copy of the human RPE65 gene to the nuclei of the patient's retinal cells.
"This is an exciting achievement for Frontera Therapeutics as we begin our first clinical trial and take a significant step forward as a company," said Yong Dai, Ph.D., CEO and founder of Frontera Therapeutics.
In September 2022, Frontera successfully obtained an IND from the Center for Drug Evaluation (CDE), NMPA, in China. Additionally, the U.S. Food and Drug Administration (FDA) cleared an IND for FT-001 earlier this year in April.  This Phase 1 clinical trial is designed to evaluate the safety, tolerability, pharmacokinetics, and therapeutic effects of FT-001 as a single dose in patients with LCA-2, and is being conducted in China with an initial data readout expected in the second half of 2023.
About Leber Congenital Amaurosis-2 (LCA-2)
Leber congenital amaurosis (LCA) is a group of inherited retinal diseases characterized by severe vision loss beginning at birth. The impairment is severe and tends to worsen over time. LCA is usually inherited as an autosomal recessive genetic condition. LCA-2, which occurs due to an autosomal recessive mutation in the RPE65 gene, accounts for 10% of all LCA diagnoses. Classified as an ultra-orphan disease, LCA is found in two to three out of every 100,000 newborns.
About Frontera
Frontera Therapeutics is a global, fully-integrated, clinical stage biotechnology company leveraging its novel APEX Technology & Manufacturing platform to develop and manufacture superior and novel gene therapy candidates across multiple disease areas. The platform is an innovative adeno-associated virus (AAV) gene expression system that aims to optimize both new and clinically validated AAV vectors to enhance the safety and efficacy profiles of gene therapy products. The in-house GMP manufacturing capabilities enable rapid production across the product lifecycle, and efficiently advance AAV therapies from research to clinical development. Frontera's development pipeline spans not only orphan diseases, but also targets large patient markets – including ophthalmology, hematology, cardiovascular, neurology and metabolic diseases. Frontera Therapeutics has offices in the United States and China, allowing it to target global patient populations. For additional information about Frontera Therapeutics, please visit the company's website at www.fronteratherapeutics.com.
Company Contact:
us-admin@fronteratherapeutics.com