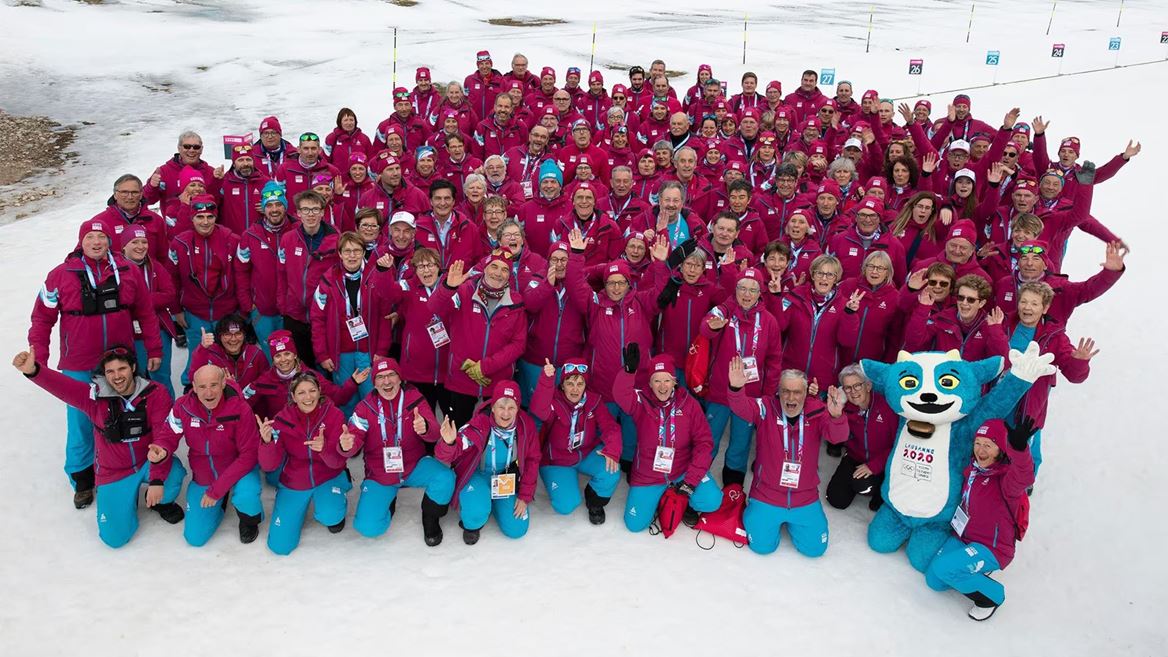 Gangwon 2024 launches recruitment programme for the Winter Youth Olympic Games volunteers
17 Apr 2023 – The Youth Olympic Games Organising Committee (YOGOC) of Gangwon 2024 is looking for passionate and dedicated Korean- and English-speaking volunteers, depending on the category, for the Youth Olympic Games (YOG) Gangwon 2024.
Continuing the powerful legacy and spirit of volunteerism from the Olympic Winter Games PyeongChang 2018, the YOGOC plans to recruit 2,000 volunteers, in three different categories: professionals fluent in English; those aged 19 or older; and young people aged between 15 and 18. The recruitment process is open until 31 May 2023.
The volunteers selected will have the unique opportunity to work in one of the four competition zones – PyeongChang, Gangneung, Jeongseon, Hoengseong – and play a valuable role in a variety of areas such as athletes support, media management, sports management and event/ceremony protocol. The volunteers will be provided with uniforms, meals and shuttle buses. Those living outside the host cities will be offered accommodation.
Applicants should fulfil the following requirements:
Be available to participate in the recruitment process and training, and the volunteer activity period (16 January to 2 February 2024 – dates may vary depending on assigned duties)Be 15 or older at the time of the competitionBe able to communicate in Korean and English
The first selection process will be held between June and July 2023. Interviews will take place between August and October 2023, and basic training will be conducted during the same period. YOG volunteers selected to participate will receive official notice by the end of October 2023.
For more information, visit: 2024 강원 동계청소년올림픽대회 > (gangwon2024.org) (only available in Korean)
The Winter YOG Gangwon 2024 will be held between 19 January and 1 February 2024, and will benefit from the legacy of the Olympic Winter Games PyeongChang 2018 by using some of the same facilities. Some 1,900 athletes from around 81 National Olympic Committees are expected to take part. The previous Winter YOG took place in January 2020 in Lausanne, Switzerland.